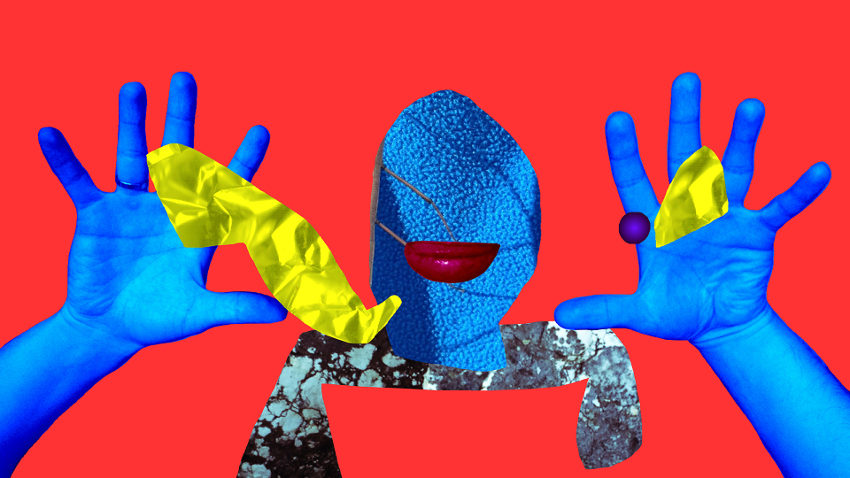 The world premiere of Sasha Svirky's new animation short, My Galactic Twin Galaction, will take place at Berlin Film Festival 2020 (Berlinale Shorts). 
One of the three animation shorts competing (find them here),  the 7-minute new film by Russian animator Sasha Svirsky talks about "good and evil, utopia and dystopia, narrative and post narrative collide in a mortal battle for fun to public"
As the director himself tells to Zippy Frames:
We had fun when we were making the film and didn't expected Berlinale selection at all. Would be cool if audience will have fun watching it - Sasha Svirsky
Watch the trailer for My Galactic Twin Galaction: 
CREDITS:
My Galactic Twin Galaction, Sasha Svirksy (Russia, 2020, 6' 33'')
Scriptwriter: Sasha Svirsky | Artist, animator, editor: Sasha Svirsky | Composer, sound designer, vocal: Alexey Prosvirnin
Voice over: Sasha Svirsky | Photography: Ksenia Shcherbakova, Sasha Svirsky
Line producer: Nadezhda Svirskaia | General producer: Alexander Gerasimov
Production company: Master-Film Movie Company,
About Sasha Svirksy:
Sasha Svirsky was born in 1980. Graduated from Grekov Art College in Rostov-on-Don, Russia with a painter diploma. A self-taught animator. In 2008, he began work as an independent animation film director. During this time, he has created more than 30 animation shorts. He develops his own artistic language by mixing media and continues to make graphics artworks, painting and collages. In his animation, he uses a method of improvisation and challenges stereotypes.  Since 2013 works in collaboration with his partner and wife Nadezhda Svirskaia.  Currently he based in Moscow. 
For members of the press, all five programmes of Berlinale Shorts will be presented in a row already on February 2, 2020 at Arsenal 2. The official premieres will begin on Monday, February 24, 2020.