Shorts
Night by Ahmad Saleh: Trailer (Exclusive)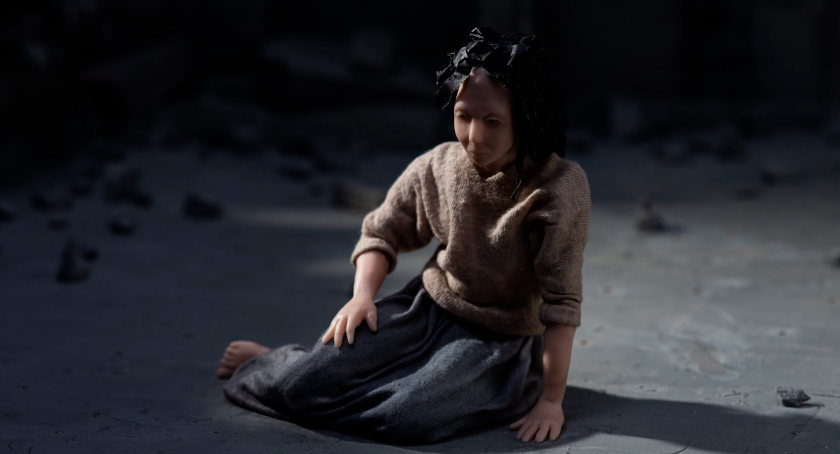 Palestinian/German director Ahmad Saleh has a keen eye on developing traumatic (and true) stories from areas deeply dived into human sorrow. His last stop-motion animation effort, Ayny, My Second Eye (here's the trailer), has two young boys run away from their mother's protection in order to play the instrument they dreamed on in the midst of danger.
The film garnered Saleh a Student Academy Award for Foreign Animation. His new, 16-minute stop-motion animation short 'Night' now looks things from the perspective of the mother (voiced by Hiam Abbass) looking for her daughter. 
The dust of war keeps the eyes sleepless. Night brings peace and sleep to all the people in the broken town. Only the eyes of the mother of the missing child stay resilient. Night has to trick her into sleeping to save her soul - Film Synopsis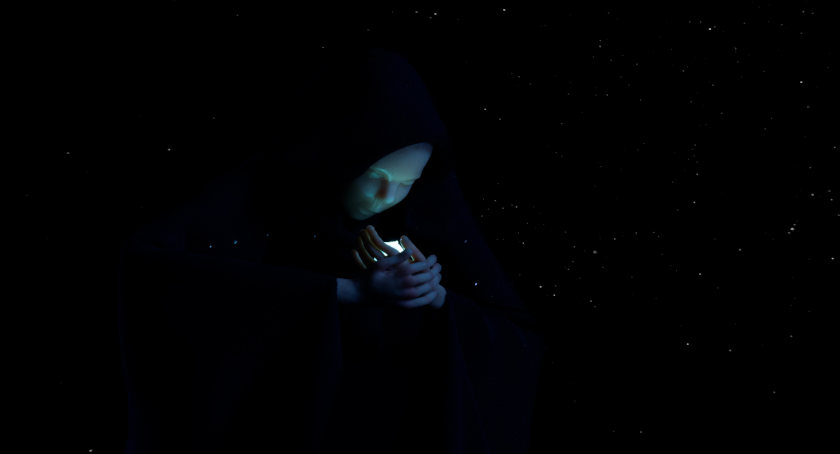 Zippy Frames talked to Ahmad Saleh:
ZF: I understand that the film came out of a personal experience with a woman who had lost her daughter in this situation. Was this so powerful that you decided to devote a whole film on that experience?
AS: It wasn't only so powerful to just devote a film about this mother, but even to devote so many years to just trying to solve the question this mother provoked by approaching me and begging me to tell her that her missing daughter was dead.
Revisiting this memory stops my breath, right until this very moment. In a normal situation, a mother looking for her missing child will never give up the hope of finding her. Even after years, a mother's hope can stay with her keeping the missing child alive. She will always believe that she will one day find her. But this mother's hope was eating her alive.
ZF: I liked in this film your decision not to rush things (also in Ayny, My Second Eye). Time feels almost real, and things are happening at the moment, no need for abrupt cuts. Was that a conscious decision here or is part of your directorial style in general?

AS: It was a conscious decision. Different stories would require different rhythms to be conveyed. I aim for a very specific feeling that I want the viewer to have while watching the film. In this film and in 'Ayny', it was necessary to slow people's minds and give them the floor to become an observer of an almost real time situation.
ZF: You chose to tell a big part of the story from the viewpoint of the Night itself, who tries to mend difficult situations. Do you think that makes the film more compassionate, less harsh than concentrating solely on the mother itself?
AS: From the real experience, when I was in the middle of the real situation, very close to the real mother, the strongest feeling I got was the shock of it. The shock blocks the brain from thinking, instead, the mind's and body's mission focuses on detaching you from the situation to reduce the effect of it. Only when the time passed and I could look back at this experience and other ones, I started to see the layers behind the curtain that the shock put in front of me. And that's why I decided to give the distant perspective to the audience, to keep the film gentle on them so they can stay with it fully, feelings and thoughts.
Watch the trailer for Night by Ahmad Saleh: 
ZF: How did you work with Hiam Abass?

SA: All respect to Hiam. She was very generous and supportive from the moment I approached her. We worked from a distance in a conference recording session because of the lockdown.
ZF: Your puppet crew is a talented and tested one. I was wondering if you faced special challenges here, like the size or the face of the Night puppet or perhaps the mother puppet who needs to kneel and bend for a long time .

AS: This was definitely a big challenge. But somehow we could achieve solutions. We also used the failures at some shots to make it as if it was intended and changed the planned acting according to the unexpected mistakes.
ZF: What do you expect your Locarno and other audiences to get from your film?

AS: This film was made especially to be in a cinema. Starting there will give the story the best place to be told. And hopefully will give a better chance to be told in different places.
CREDITS:
Night Original Title: ليل (Layl), 15' 57''
Writer, Director, Editor: Ahmad Saleh | Producer: Jessica Neubauer, Saleh Saleh, Fabian Driehorst | Voice Actors: Mother: Hiam Abbass,Night: Rafia Aridi, Daughter: Salma Saleh | Art Director, DOP, Production Design: Saed Saleh | Animation: Basel Nasr, Leon Vidmar, Saleh Saleh | Music: Suad Bushnaq | Lullaby Singing: Rafia H. Oraidi | Sound Design: David Black, Marcus Zilz | Sound Mix: Marcus Zilz | Script Consultant: Selina Ukwuoma | Concept Art: Sae-Yun Jung, Nara Bak, Saleh Saleh | Animatic: Basel Nasr
Puppets: Saleh Saleh, Ahmad Saleh | Costumes: Kati Ostermann | Set & Props: Saed Saleh, Saleh Saleh | Post-Production: Thomas Schmidl, Saleh Saleh, Kai Thorarensen | Voice Recording: Nassim El Mounabbih, Falah Hannoun | Countries: Germany, Qatar, Jordan, Palestine
Funding: Film Prize of the Robert Bosch Stiftung, Filmstiftung NRW, BKM, Doha Film Institute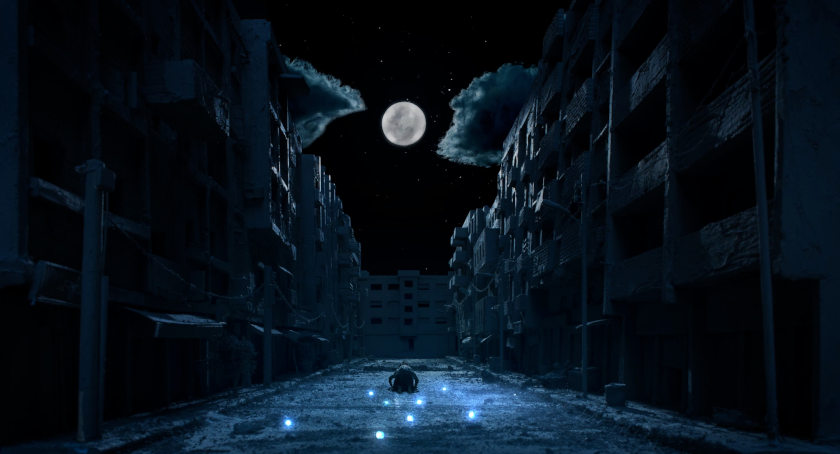 Night by Ahmad Saleh premieres at Locarno Film Festival Saturday 7th August - 14:00 - La Sala
SIGN UP: Want to read more free articles like this? Sign up for Our Newsletter
Read More About: