Shorts
Pig by Steven Subotnick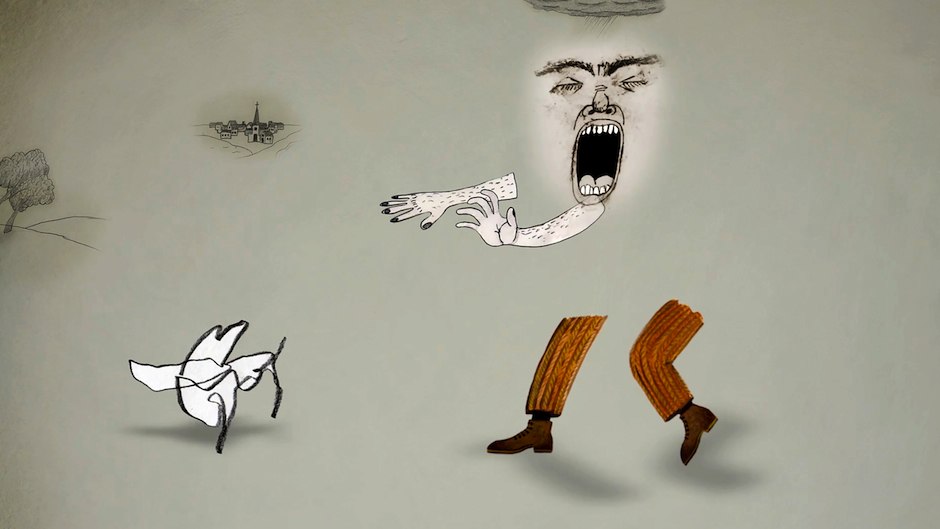 Steven Subotnick makes film out of his own unconscious, mixed with associative explorations of themes found in history, folklore, and his own unconscious. Steven treats each film as a intuitive essay on a particular subject.
 In Pig, the synopsis has only the bare description of the pig is everything, but its imagery is captivating:
Guilt, confrontation with both visual metamorphosis and written words are only some of the means that Subotnick uses to structure a space initially empty - to be filled by the human remorse and a frantic activity to avoid the inevitable.
The vast repertoire of squeaks (by Joel Frenzer) intensifies the angst before the final, pig ascension to heaven.
Steven Subotnick is an independent animator. He is currently teaching animation at Rhode Island School of Design, Massachusetts College of Art and Design, and Brown University.
CREDITS:
production, direction, animation, and sound by Steven Subotnick
voice by Joel Frenzer
2015, 3:20, color, sound, video


SIGN UP: Want to read more free articles like this? Sign up for Our Newsletter
Read More About: