Shorts
PigGoatBananaMantis by Nick Cross & Dave Cooper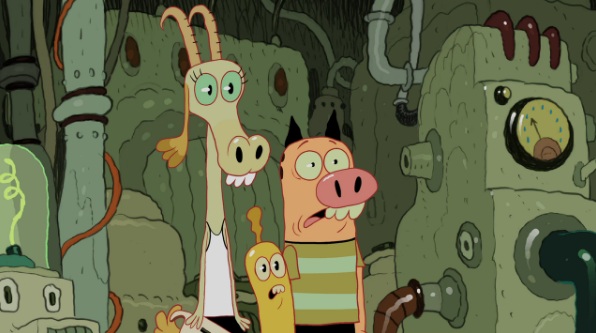 Nick Cross is known for his The Waif of Persephone, Pig Farmer, and other short films that exchange bleakness with visual beauty. PigGoatBananaMantis is a mini-pilot he has worked with Dave Cooper and Johnny Ryan for a proposed TV series.
 Four characters live in a cement treehouse, and their different personalities clash but never make them fall apart.
 PigGoatBananaMantis surely defies the laws of gravity and political correctness.
Nick Cross also prepares his debut feature film, Black Sunrise. Watch info and the film trailer here.
Visit nickcrossanimation.com/
Read More About: