Shorts
Chez Robert by Théo Barthélemy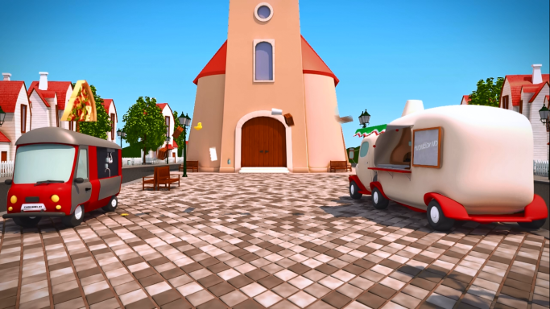 Robert is a very quick-witted young, who has decided to become a traveling pizza boy, so it settles in a small country town. He will quickly realize, thought, that things are not as easy as he thought them to be, and that the competition can be fierce.
 But nothing will make him abandon his plans.

This 3D comedy short borrows a well-known escalation motif slapstick situations. Yet its design, with the emphatic red colours, the non-linear building shapes, and the plasticity of its characters invokes a freedom of expression that makes the film a delight to watch.
Chez Robert is a 3rd year University animation project by Théo Barthélemy, Erwan Nasri, Yohan Talbi, Thomas Tarnawski, Jacques and Tonna Robert.
Read More About: