Shorts
Plug & Play by Michael Frei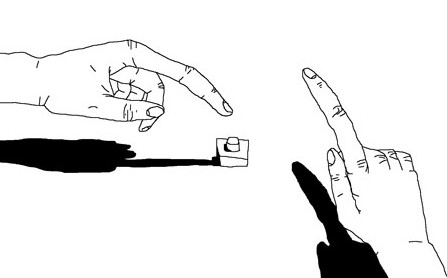 Michael Frei, currently based in Geneva, Switzerland. studied animation at the Lucerne University of Applied Sciences and Arts and at the Estonian Academy of Arts in Tallinn. He has now been selected as an artist in residence in Tokyo.
His Plug&Play  is self-described as exploring the feelings of anthropoid creatures that go beyond sexuality and reproduction: love.
It was created as part of the tendency that viewers had to jump around the narrative and not watch the entire film from the beginning to the end. Plug & Play was made out of this desire to give more control to the viewers, with every single frame drawn on Frei's laptop trackpad, using his index finger.
 Plug & Play almost defies the art of animation: its characteristic stillness and its bare-bones figures suggest a computer age person that desperately wants to connect -even if its digital YES and NOs make any such connection necessarily contradiction. A film that brings the most of its black & white, code-defined characters.
Frei collaborated with Swiss game designer Mario von Rickenbach to create a Plug & Play video-game, a process that took them almost a year.
The app is released worldwide (iPod and iPad formats, Android to follow) on the 2nd of February 2015 for USD 2.99. It is co- coproduced by Etter Studio and SRG SSR, the Swiss Broadcasting Corporation.
The app is nominated for the IGF Nuovo Award 2015 at GDC, held in San Francisco in March 2015.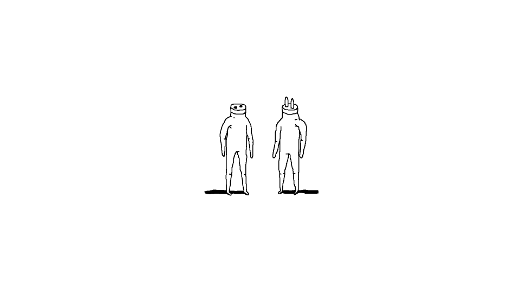 Read More About: