Shorts
Marie Paccou Flipbooks, Kim Noce Instagrams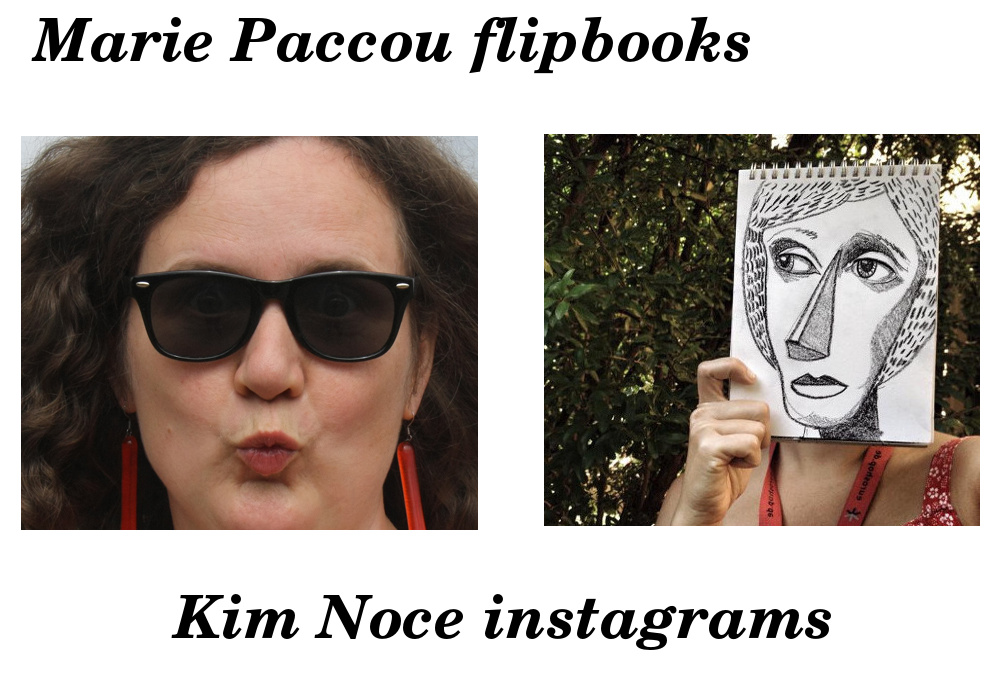 Marie Paccou is an awarded French animation director, who won awards with her films Le Jardin  and Un Jour. 
Several months ago, she started a series she called FLIP-BOOKS. These are very short films drawn inside old books from her own library, including books by  Martin Heidegger (see it here), Raymond Queneau, Françoise Dolto (Libido Feminine) and more cultural classics.
Thanks to many fans around the globe, this series went viral. See Marie Paccou's clever and sweet re-telling of Homer's 450-page Odyssey (and the faithful Penelope) in her latest (and 16th in the series of Flipbooks), The Odyssee.
Find more in her Patreon page.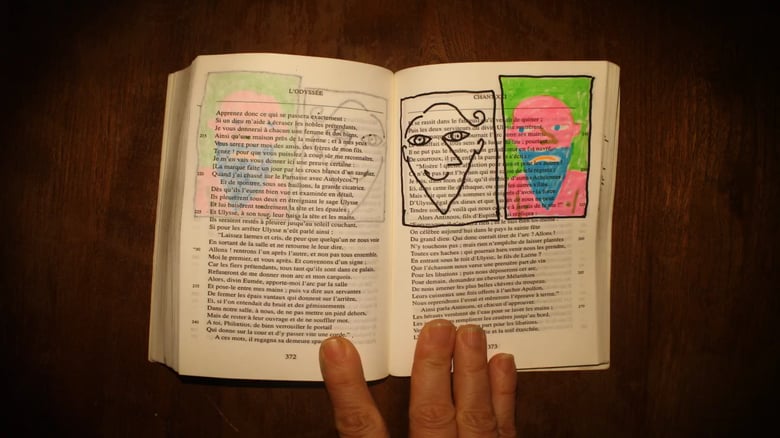 London-based Kim Noce (a member of production company MewLab) started with the 2005 NFTS-awarded film After; she has continued to investigate the human psyche ever since, with films like Nest of Stone (2014) and (co-directed with Shaun Clark) The Evening Her Mind Jumped Out of the Window (2015).
For this 22-24 October Instagram project, she is one of London Short Film Festival three WITHTEETH moving image fund commissioneesr  to give an insight into the creative process behind 'Your Mothers Are Mine,' an animated ode for mothers 'choosing to be possessed by love', conceived, created and completed in less than thirty working days.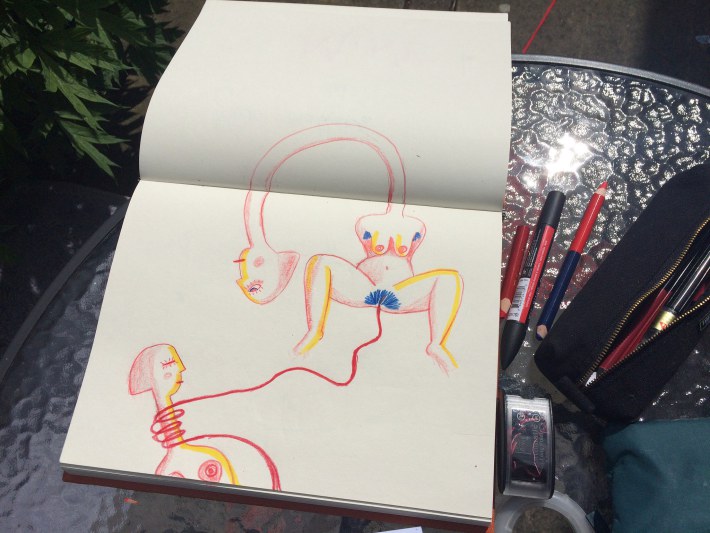 "The only time we truly and physically possess and are possessed by someone, are within those nine months we live within our mother. Enveloping and enveloped. Contained and containing. Owned and loved. Although we are physically separated at birth that bond plays off throughout all of our life. We repeat it, deny it, confront it, hide it, ignore it and play it off from the womb to the grave in all our relationships.
With Your Mothers Are Mine, I want to embody the beauty, quirk, and conflict of the connection between mothers and children from birth to death, exploring when, how and if the umbilical cord is ever cut."

Follow the project on Instagram.  The whole film will premiere at the 2018 London Short Film Festival.
Read More About: