Shorts
Sander Joon Prepares Sierra: Trailer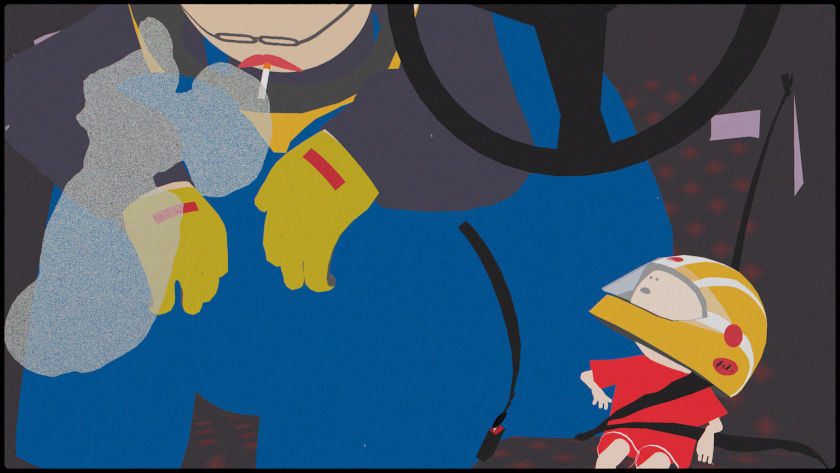 The Estonian acclaimed animation director (Velodroool 2015, Moulinet 2017, Sounds Good 2018) has finished another race-related short; unlike Velodrool this is implemented with a car theme in mind.

Parents often push their children to follow their steps. In this case, the father's obsession with the rally turns the kid into a car tire. Loosely inspired by the director's childhood, Sierra pulls us into the surreal car racing world. 

The idea for the film started to take shape when I rediscovered a 16mm rally-themed puppet film my father had animated in the 70s. I find the rally visually compelling, so I decided to blend two worlds: the surreal world of rally and a personal story. Just in Sierra, I'm taking the protagonist's father's obsession with the rally to the extreme -Sander Joon, director/screenwriter

Watch the trailer for Sierra:


The producers of Sierra are Aurelia Aasa (AAA Creative) and Erik Heinsalu (BOP!). Erik Heinsalu is one of the producers of critically acclaimed full-length puppet The Old Man Movie (2019), which received over 85 000 cinema admissions back in Estonia making it one of the most successful domestic animated films of all times. Heinsalu sees that despite Sierra being a short animation, it could still catch many viewers due to its fast-paced tonality.
Rally is a popular topic. We aim to break down the ordinary structures of rally and look at the scene through a friendly irony - Aurelia Aasa.

Watch the Making of Sierra Video:
To me, 3D animation is almost like directing a puppet film. Compared to the puppet film, you just spend most of your time working alone. First, you need to model a character and make sure all the details are in place as even a slight error can create a complete mess. In that sense, 2D animation gives more playroom. But I think 3D resonates well with the rally aesthetics, especially with the 70s and 80s where I have drawn most of my inspiration from - Sander Joon
Sierra's composer is internationally acclaimed Misha Panfilov, sound designer is award-winning Matis Rei.  . Animators are Henri Kaido Veermäe, Valya Paneva, Teresa Baroet, Sander Joon.. Sierra will wrap production in the second half of 2021.  Film's development and production are supported by the Cultural Endowment of Estonia and the Estonian Film Institute. Expect a 2022 release.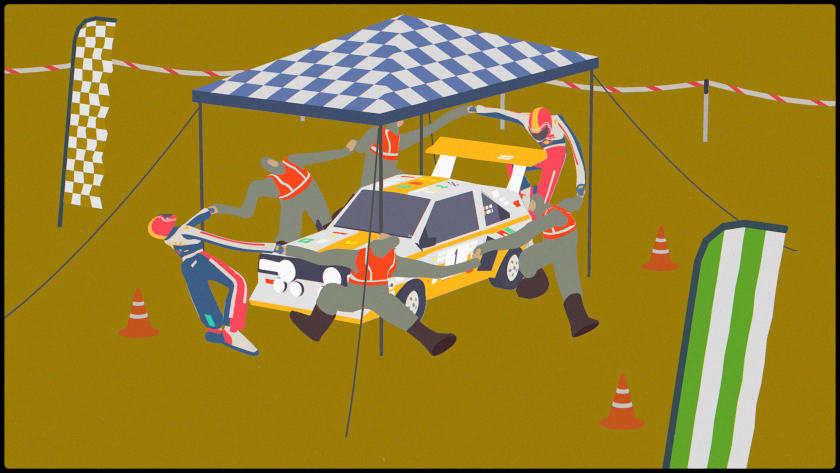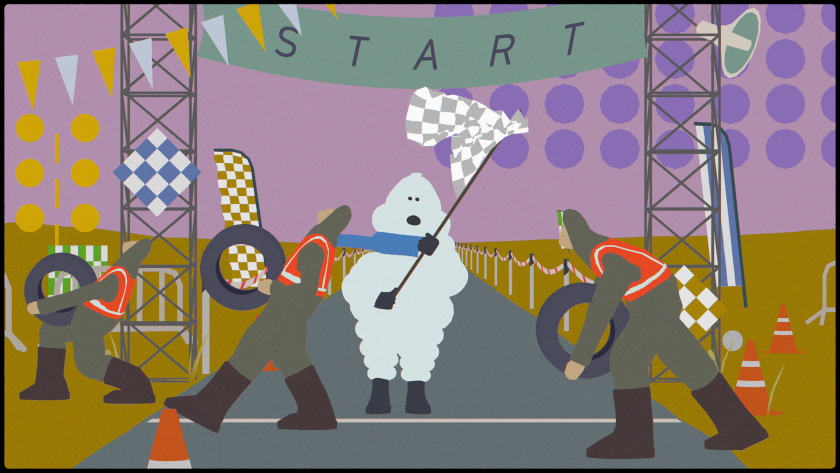 The film will have its world premiere at the 2022 Clermont-Ferrand Film Festival.
About Sander Joon:
Sander Joon has previously directed three films: Velodrool (2015), Moulinet (2017), and Sounds Good (2018), which travelled to festivals such as Annecy, DOK Leipzig, Ottawa, Go Short, Stuttgart, Fredrikstad, Kaboom, Supertoon, Animateka and GLAS. Besides films, he has animated a music video for Tommy Cash, participated in a popular commercial for Rick and Morty and has been a VJ to numerous events. Sander also worked as a 2D artist for the multi-awarded film The Old Man Movie (2019).
SIGN UP: Want to read more free articles like this? Sign up for Our Newsletter
Read More About: