Shorts
The Dead Sea Scrolls by Steven Woloshen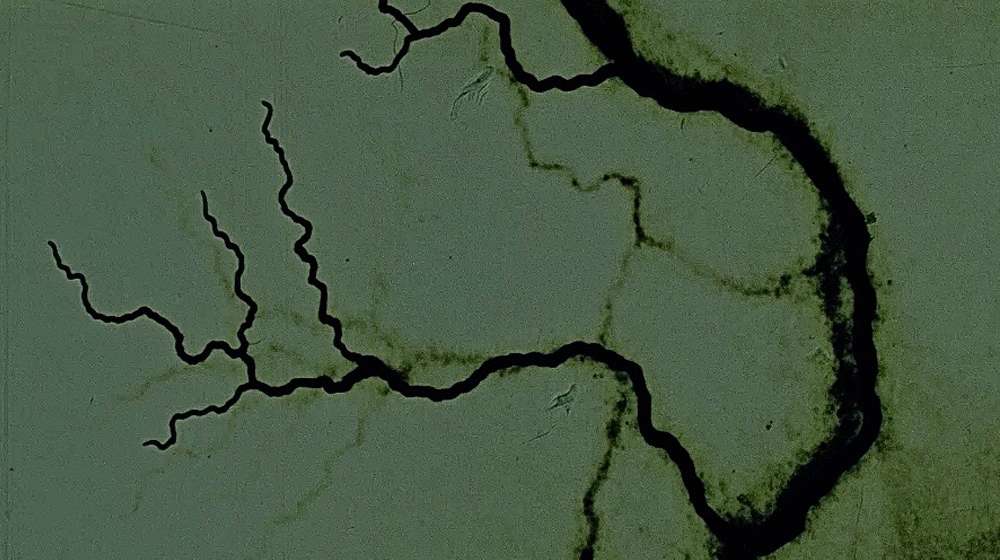 For experimental animation and filmmaking Steven Woloshen can be safely considered one of its masters. The Montreal-based filmmaker experiments with cameraless animation for more than 30+ years, producing acclaimed results as Cameras Take Five  (2003), and the recently awarded Casino (2016) [here's the trailer]
The Dead Sea Scrolls started off as an extension of his Woloshen's own Homestead Act (2009), a found-footage impressive parable between land use and misuse in recent history.
The project evolved over the years into a 26-minute film. Incorporating  every aspect of handmade manipulation into one film, Woloshen uses all the film gauges at his disposal (i.e. 28mm, 35mm, 16mm, super-8), and features music by John Adams.
Film is the new scroll. We read time as it times passes and repeats itself. Each 'scroll' works like a chapter Paint on film, decay, collage and photograms. - Synopsis
Film Review (Vassilis Kroustallis):
There are two sides of Steven Woloshen: the playful, jazzy (found in films like Take Five, Casino), and more esoteric, sometimes monumental one - Homestead Act (2009) is a case in point.
The Dead Sea Scrolls certainly leans towards the latter, but it has none of the pretentious vibes that usually accompany monumental attempts; it is an artwork in the making, with light and its transformations in time being the ultimate king here. Divided into four chapters ("The Temple Scroll", "The Jubilee", "The War Scroll", "The Thanksgiving Scroll"), it is a more serious play on the ability and the force of light to secure movement -in the world, in our lives, on film. It deceives you at first, and you get the feeling that you have an Old Testament Creation Myth soon to be superseded by New Morals. Yet Woloshen's "new morals" (his second, 'Jubilee' part), you have only a woman in front of the typewriter. The same happens with the majestic War Scroll (the segment that builds on the Homestead Act), which gives way to the easygoing Thanksgiving Scroll. There is always the feeling of trying to create movement -and try again, and once more. At times, the whole process is abrupt  (the first part's thunders); it can also be a piece of a photographic puzzle (featured in the 'Thanksgiving' scroll). Yet you can see the artist behind the art, trying with different means at his disposal to re-create a universe neither perfect nor linear -but captivating in its intensity. 
The cinephiles of the lot would actually have a field day comparing the four scrolls with the four stages of filmmaking: getting the idea, scriptwriting, production hell, and post-production/release bliss. Yet, cinematic jokes apart, the repetitive act of filmmaking and the art of making something work is what really makes the difference in this beguiling film. If you ever needed a 26-minute film to talk to you about art and film itself, you just found it.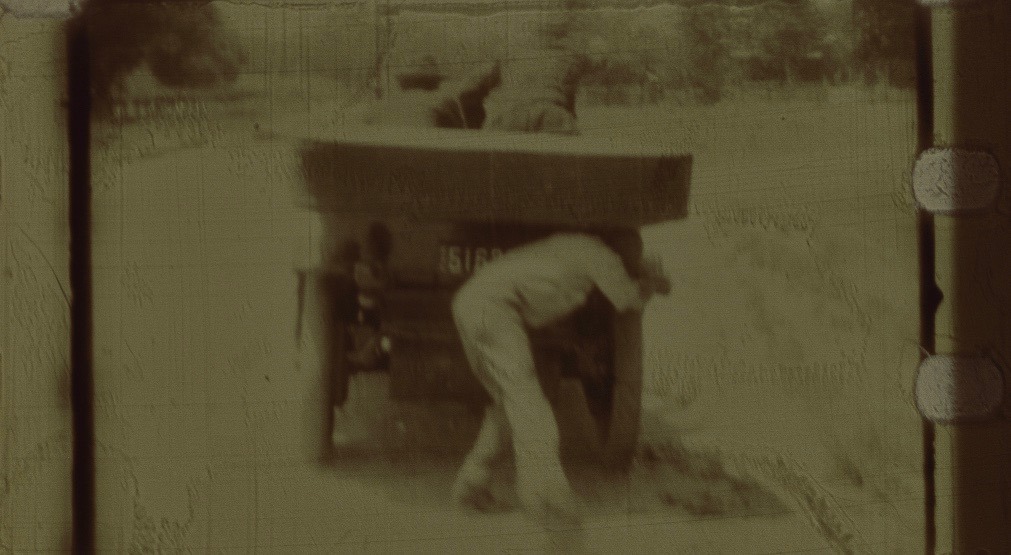 The Dead Sea Scrolls (2018)
Steven Woloshen premiered his new, 26-minute film, The Dead Sea Scrolls (2018) at a special Barcelona (5 Oct 2018) screening, Steven Woloshen: The Mechanical Trance.  Curated by himself and Animac Lleida's director Carolina Lopez (as director of Centre de Cultura Contemporània de Barcelona) the screening involved works from 2004 to 2018.
SIGN UP: Want to read more free articles like this? Sign up for Our Newsletter
Read More About: