A familiar but also original tale of social commitment in the animation short The Big Heinrich by Lars Kreyssig and Kim Collmer.
Once upon a long, long, —not all that long— time ago, lived in a small German village big Heinrich. A gloomy fellow. Everybody was afraid of the big man. Everyone but little Heinke. But is that a good thing…
The creative animation duo of Lars Kreyssig and Kim Collmer has crafted an animation short that talks a lot about the courage to stand up and face the danger -and what happens when everyone else they're trying to absolve themselves of their responsibilities.
We found some time to talk to the directors about 'The Big Heinrich' and the small girl Heinke, who is the only one not to be afraid of him.
ZF: Is the film a real-life inspiration from an existing event, an adaptation or a completely original concept? It does look like a parable here.

KC-LK: The film was a completely original concept created by Lars. But of course, fairy tales used to be much darker. We have all gotten to used to happy endings. We wanted to try something unexpected and different.
ZF: The expressionistic environment looks very much alive here, but I was wondering if you had any specific references for the character design (especially the Big Heinrich)

KC-LK: Kim studied German Expressionism and has also done a lot of printmaking. This, along with artists like Edward Gorey and Lotte Reiniger served as inspiration for the film; not to mention the Cabinet of Dr. Caligari and early German expressionist cinema, of course.
Watch the trailer for The Big Heinrich
ZF: Did you animate digitally in 2D or hand-drawn? Can you give us more details about the method of working and your schedule?

KC-LK: It was a combination of both hand-drawn directly into the computer mixed 2D animation. Most of Kim's animation experience had been with stop motion animation and this film gave her a chance to experiment more with drawing and creating the characters and environments in the computer. Before anything went into the computer, she drew everything on paper beforehand.
ZF: What was the division of duties between the two directors?

KC-LK: Lars created the script and voice-over and was in charge of working with the sound and music artists. Kim did the drawings and animations and edited the film. And Lars provided his feedback if something wasn't working with the drawings or flow of the editing.
ZF: Voice-over was done by Lars Kreyssig. Was it an issue of necessity or do you think that the voice fitted the narrative?

KC-LK: We both felt that the voice totally fit the film. Lars actually does work as a voice-over artist so this was a natural choice for us. 

ZF:  What did you especially look for in the music and the sound design?

KC-LK: We came across the music of Georg Philipp Telemann, the German baroque composer. Lars then asked his friend, the film musician Can Erdogan, to create an a score similar to his music. We think she did exceptionally well. The wonderful sound design was done by o-tone in Cologne. Thanks again, guys!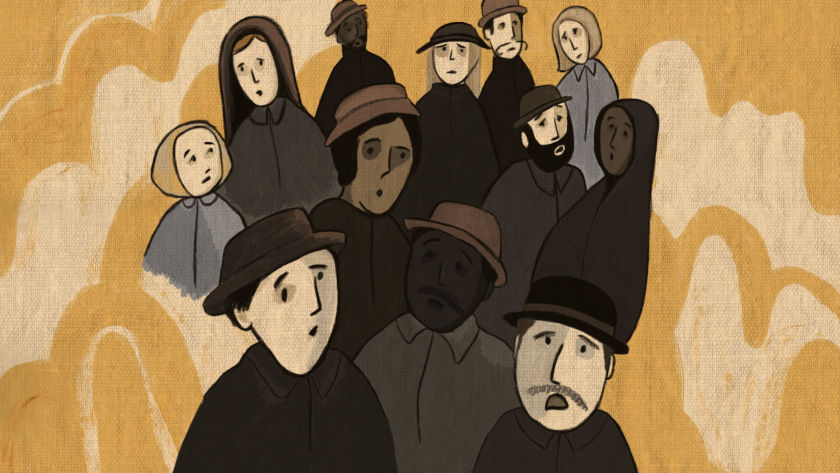 ZF:  How was the project financed, and how long did it take you to complete?

KC-LK: This project was financed solely by us. We did apply for financing but did not have luck with this. This did cause the film to take much longer than necessary since it was done alongside other work and projects.
ZF:  Is it a film about social responsibility and its lack or something different?

KC-LK:  The project started off as a little anti fairy tale. The more we worked on it, the more we realized that the film is a modern parable and is absolutely about social responsibility. This parable can be applied to so many issues and it actually quite timeless. Too often people can ignore disastrous issues, hoping that someone else will deal with them (climate change, bad political choices, animal rights), only to have the most naive suffer the consequences. The moment when the townspeople look away and do nothing really is the key moment. They know it won't end well but just don't react. This inaction to us is most troubling. But beyond the deeper philosophical issues, it was also darkly funny to have the animation build up in one expected direction and then have it go the opposite and then just cut off, leaving the audience hanging and with a feeling of unease. When we have screened it, people really laughed, but maybe it was also an uncomfortable laugh. We hope so.
ZF: What was the most challenging part in the film? The script, the animation, the schedule?

KC-LK: Not having funding resulted in starting and stopping the animation. Any animator knows that you have to be completely inside your project. Once you are out, it takes time to get back into it, understand the logic and find your files! Plus the motivation to finish it was difficult since it takes so much time. It is counterproductive to question what you are doing, but ultimately we persevered and are happy the film has been so well received.
Film Review (Vassilis Kroustallis):

It has all the elements of an old grim fairy tale, yet it looks and sounds much relevant. 'The Big Heinrich' uses a simple idea, the one that needs to go on front when all the others fail the courage to do so; and it uses this idea to is frightening consequences, making a girl the barrier of bad news.  It is understandably (and elegantly) expressionistic, with its shadows, leaning buildings and worried faces giving the tone. While the voice-over (by Lars Kreyssig) makes the whole thing look like an inescapable adventure into the big adult world. Sound design and music give an ambient sound almost inviting; nothing is settled in this story from the start. 'The Big Heinrich' talks about a lot of inactive agents and a single active small moral hero, and it is both guiding and enlightening piece of indie animation.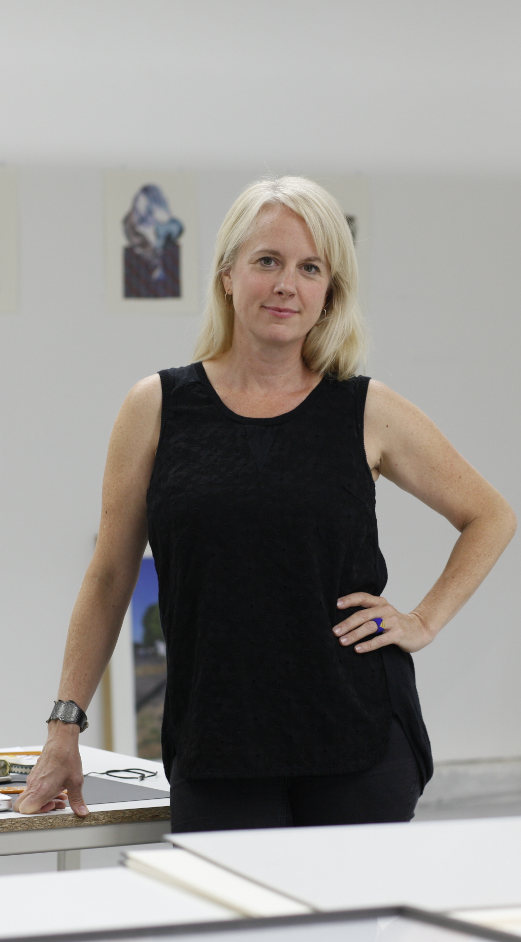 About the directors:
Der dicke Heinrich was created by Kim Collmer and Lars Kreyßig. Kim Collmer is an American artist based in Cologne, Germany and received her Masters Degree at the School of the Art Institute of Chicago. Collmer has exhibited her art and films internationally, including White Columns, New York, the Arsenal, Berlin, the Gene Siskel Film Center, Chicago, and the Ann Arbor Film Festival.
Kim Collmer on Instagram, Vimeo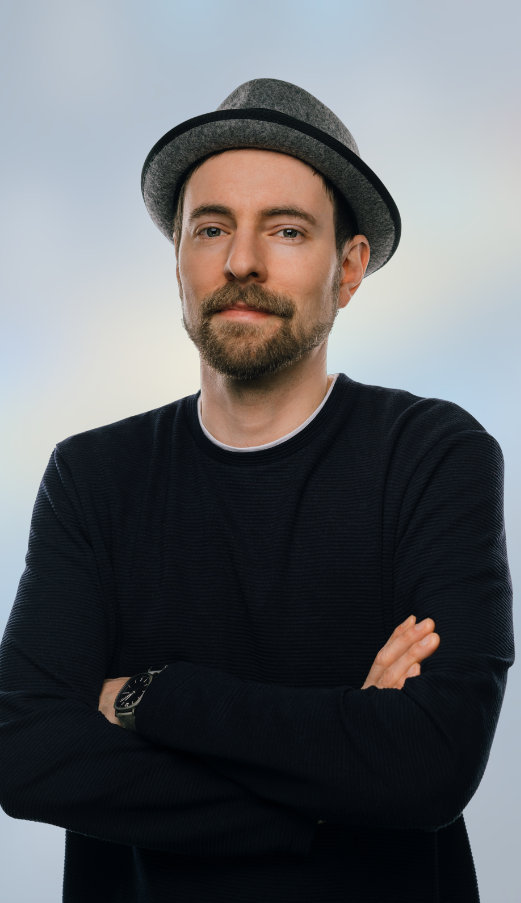 Born and raised in Leipzig, Germany Lars Kreyssig, who now lives in Cologne, studied at the European Film College in Denmark and at the Academy of Media Arts in Cologne, where he graduated with distinction in 2007. His short films have screened at over 50 international film festivals, including Cannes as part of the "German Films" selection, and have received prizes such as the BMW Short Film Award for best German short film. Kreyssig currently works in the field of drawing and photography.
Lars Kreyssig on Instagram