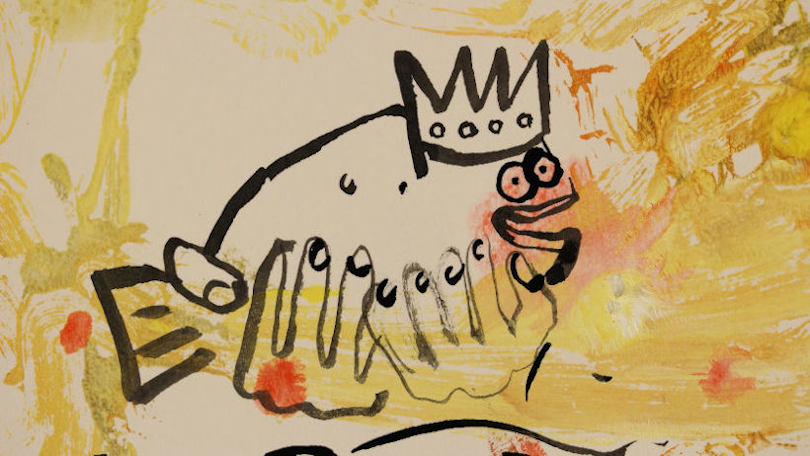 Watch the animation short The Flounder by Elizabeth Hobbs.
The film The Flounder by UK animation director Elizabeth Hobbs  is inspired by the Brothers Grimm's fairytale The Fisherman and His Wife. With dashes of fantasy and drollery, the film shows how humanity's greed and overconsumption impacts on our  environment.

In the film, the fisherman catches an enchanted fish who offers to grant him a wish in exchange for freedom. After the man returns the fish to the water, he tells his wife of the strange incident, and they decide to ask the fish to use its powers to improve their circumstances. Not content with the grand residence and needless trappings it bestows upon them, they return to see the fish again and again, each time becoming more ambitious with their demands. As their greed grows, the world around them becomes more and more disturbed; the oceans rise, and the earth becomes more polluted and dangerous - Film Synopsis
Watch The Flounder by Elizabeth Hobbs
Elizabeth Hobbs worked with ink and paint on paper to create the colourful worlds of the protagonists. In The Flounder, the vibrant world of the flounder and the ever expanding lodgings of the fisherman and his wife are rendered by hand with the chapters of the story  punctuated by moments of transformation, where the A6 sheets of paper that Hobbs works with are scrunched up, ripped and cut to pieces. The artist's hand in crafting the work is visible from the start when the flounder comes to life, painted on the fresh sheet of paper.

Celebrated German composer Carola Bauckholt collaborated with Hobbs on the film and created a stirring and spirited score that compliments the vivid visuals and literally tolls a warning bell for our wicked behaviour. The score is performed by Austrian music ensemble Klangforum Wien, who brought the artist and composer together for their Happiness Machine project.

The Flounder won the Best of the Festival Award and the Best Sound Design at London International Animation Festival 2019, and Best Professional Film at Turku Animated Film Festival 2019. Its festival screenings include Ottawa International Animation Festival, Kaboom Animation Festival, Ann Arbor Film Festival, Cinanima International Animation Festival, and the McLaren Award programme at Edinburgh International Film Festival.


CREDITS:
The Flounder by Elizabeth Hobbs (2019, 6'24'')
Directed by: Elizabeth Hobbs | Composition by Carola Bauckholt  | Produced by Abigail Addison at Animate Projects, Music performed by Klangforum Wien C | Music recorded at Synchron Stage Vienna.
This film was created as a contribution to the project "To the Common Good!"A production by Klangforum Wien, Musik der Jahrhunderte and AMOUR FOU ViennaIn cooperation with Tricky Women | Funded by Cultural Affairs Department of the City of Vienna and Federal Chancellery of Austria, With special funding by German Federal Cultural Foundation and Interfaces/Creative Europe Programme of the European Union | The composition commission to Carola Bauckholt was funded by Ernst von Siemens Music Foundation
About Elizabeth Hobbs:
Elizabeth Hobbs is an animated filmmaker based in East London. She has been making films for 20 years. Her films are experimental in form and often centred upon real life people or events. Her films often employ methods from her printmaking background, but always explore and stretch the material possibilities of the medium. Her films have travelled widely to international film festivals and won many awards including a BAFTA nomination for I'm OK in 2019.  Elizabeth enjoys sharing her practice through workshops and collaboration with The Creative Research Collective, NIE Theatre and artist Emily Tracy.  She is an associate lecturer at Anglia Ruskin University and University of The Arts, London. lizzyhobbs.wordpress.com