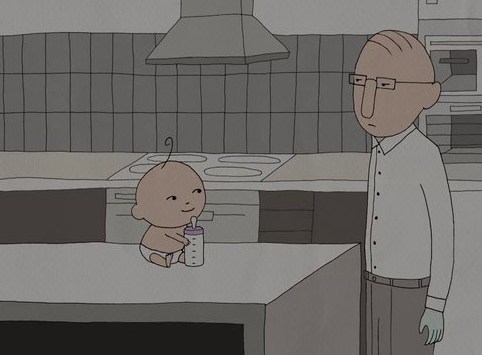 Sometimes things in life cannot easily be controlled -and it's better that way. Watch The Package by Daria Simkin & Vitaly Magdalits.
 A man suffering from obsessive-compulsive disorder suddenly finds a strange package, delivered by mail outside his front door. His life will now have to change.
The premise of the odd couple is not novel in the Daria Simkin and Vitaly Magdalits film. Yet, its simple but stylistic drawings (watch the geometry of its frames) and the less-is-more plot development make The Package a sweet and affective film.