Shorts
The Tongueling by Elli Vuorinen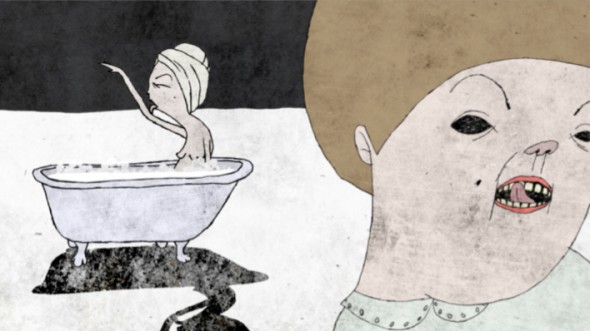 Wooden knocks are echoing in a frozen landscape when a lonesome man is searching for a tongueling of his own.
The Tongueling is simple, breath-taking and offers no easy solutions to decode its message. Sound design is paramount to the film, while the parade of tongues seems so flat and two-dimensional, compared to the main character's search for visual depth behind the trees in perspective.
Elli Vuorinen has won the best student film at AniFest 2011, and she is one of the artists selected to participate in the Artists in residence programme in Tokyo, Japan.
CREDITS
Direction: Elli Vuorinen
Animation: Elli Vuorinen
Script: Elli Vuorinen
Editing: Elli Vuorinen
Sound design: Elli Vuorinen, Jani Lehto
Music: Jani Lehto
Production:
Turku Arts Academy / Eija Saarinen/ 2010
Linnankatu 54, 20100 TURKU, Finland
Tel: +358 2 2633 5219 / Eija Saarinen
email: This email address is being protected from spambots. You need JavaScript enabled to view it.
Read More About: