Shorts
The Physics of Sorrow by Theodore Ushev: The Stories of A Failed Generation: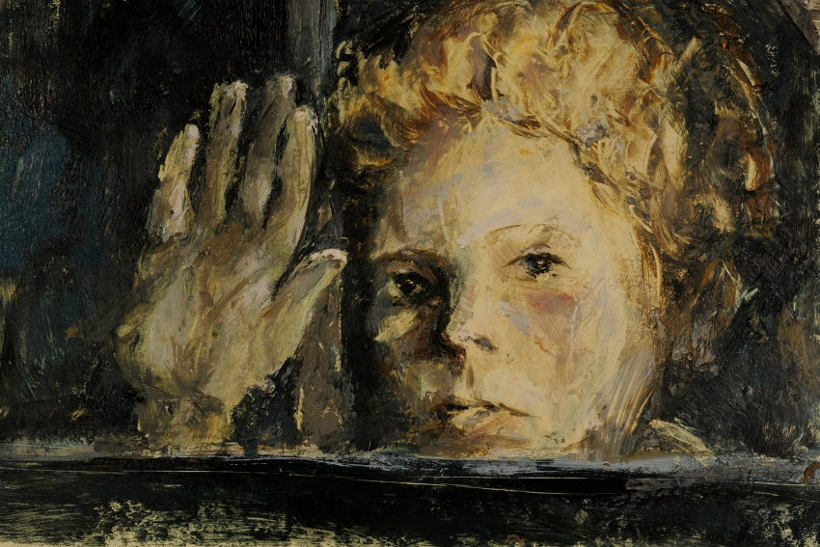 When Theodore Ushev's Blind Vaysha (2016) came out, a story about a girl who could only see the past and the future (but never the present), it looked like a (welcome) detour from his more abstract constructivist efforts in acclaimed films like Gloria Victoria and Tower Bawher.  The independent animation community is always suspicious of whatever gets nominated for an Academy Award; yet the Blind Vaysha's  2017 Academy Award nomination by the Bulgarian/Canadian auteur (Ushev lost to Pixar's Piper) was held as a long-delayed accolade, considered by many to have already been due in Lipsett Diaries). And the film got the love from the independent community as well,  topping (along with Špela Čadež's Nighthawk) our best of 2016 animation short list.

The excellent Blind Vaysha shares one thing with Theodore Ushev's new 26-minute animation effort, The Physics of Sorrow, premiere dat Toronto International Film Festival (5-15 September 2019), and recently won the Annecy Cristal for Best Short Film. They both come from the same Bulgarian writer of contemporary global malaise, Georgi Gospodinov (b. 1968), whose natural, seemingly unstructured narrative flow in The Physics of Sorrow can match the pertinent style of Ushev drawing and animation.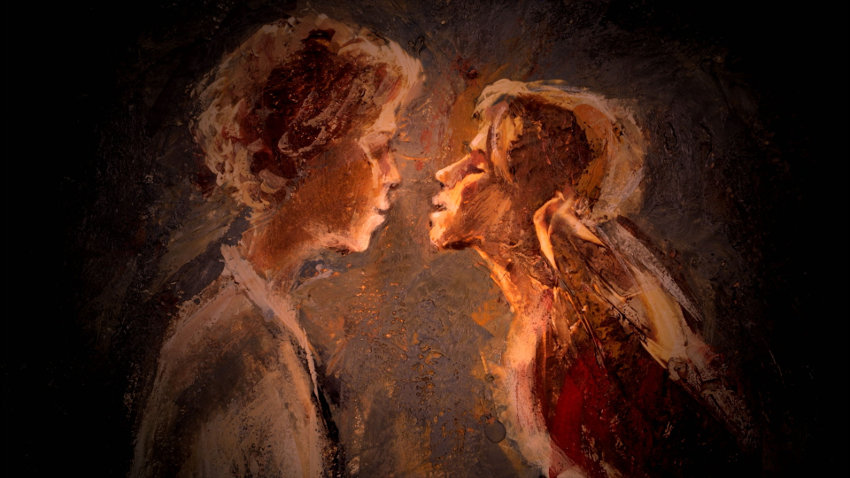 Blind Vaysha was based on a short story by Gospodinov, whose magnum opus, The Physics of Sorrow (2012), won three national awards in Bulgaria. The latter book made Gospodinov a name of international fame, translated in many languages. Ushev's film tracks an unknown man's life as he sifts through memories of his youth in Bulgaria through to his increasingly rootless and melancholic adulthood in Canada, and it has an autobiographical stinger for Ushev.
"I think it was in the summer of 2011, when i first took the book by Gospodinov" Theodore Ushev tells Zippy Frames. "It had already kind of a cult status in Bulgaria, as something different, modern, out of the recent Bulgarian tradition. I didn't read it immediately - it was about the autumn, i think, i started finishing it. It moved me deeply - it was a book about me, about my generation".
(the English version of the film  is narrated by Rossif Sutherland ; Xavier Dolan narrates in the film's French version).
Gospodinov is only two weeks older from Ushev, which immediately grasped this an inspiration and he contacted the author - eventually writing the script.  
"I used sentences from the book, mismatching them, and this process continued until the last editing - there was a constant fluidity of the construction, the script" Ushev continues. "At the end, i think some other ideas out of his books came about . But the story is just a "time capsule" of stolen stories from my childhood, Gospodinov 'childhood, and many of my friends. It sounds autobiographical, but it is not. I only paint my portrait, my daughter, my father portraits, to tell the story of a whole generation X. It is like painting the Fayum portraits on the sarcophagus, full of stories. The stories of sadness and sorrow of a generation, that had all the opportunities, hope and the possibility to make a better world. And failed"
In a film heavily influenced by ancient mythology (and the Greek myth of Minotaur trying to find its way out of the labyrinth), the technique should be a correspondingly particular one. The Physics of Sorrow is the first fully animated film made using the encaustic-painting technique, also known as hot-wax painting. This technique, which dates back to antiquity, involves using heated beeswax and then adding coloured pigments. The liquid or paste is then applied to a surface (wood, canvas, etc.).
The first time capsules were the Egyptian tombs and coffins. They would put everyday objects alongside the buried person with an encaustic portrait on top of it. Encaustic was the first technique used to create realistic portraits of the dead on Egyptian sarcophagi, thus allowing the memory of the buried person to be preserved over centuries. With The Physics of Sorrow, I wanted to create a sarcophagus of my generation - Theodore Ushev
 Here's some technique details:
Film Review: Vassilis Kroustallis
Georgi Gospodinov states in the Physics of Sorrow that he is "a timeholder, a holder of other's times". Adapting the book for its cinematic treatment, Theodore Ushev proves to be an imageholder, a storekeeper and a renter of images and memories - personal and universal. There is nothing in Ushev's images that is exquisitely beautiful, realistic, otherworldly, disgusting, grotesque or even cartoony; yet, in an alluring way they all stay deeply ingrained in memory -as Facebook posts and statuses will never be. Much has been said about the encaustic painting technique used in the film, yet Ushev's The Physics of Sorrow is foremost a directorial achievement: the ability to conduct a grand spectacle of words and images from birth to death, and dare to be bombastic, rigorous, fluid and downright sorrowful and resentful at so many levels is what deserves acclaim.
Ushev always goes for big issues, even when he talks in parables, like he does in Blind Vaysha (another adaptation of a Gospodinov story). In The Physics of Sorrow, he is free to put everything in the mix (from Greek myths to cartoons and film festivals) and get away with it; the secret is that the process (and not the things themselves) looks surprisingly familiar. Dreams are born in the dark, being shattered by all forms of power (family, military), before learning to recognize them as just dreams which will outlive the person (as the recurring myth of the Minotaur).
His characters being carefully designed as if being ready to move to the next place of sorrow ("life is a catalogue of moves'), this Heraclitean flux is the film's leverage to The Physics of Sorrow being an awe-inspiring canvas of resignation: motion in animation here is the motion of experiences, not frames, not narrative situations. This is a film to include in a time-capsule of independent animation; in the meantime, you'd better watch it in a festival or platform near you.
CREDITS:
The Physics of Sorrow, A film by Theodore Ushev, based on the book The Physics of Sorrow by Georgi Gospodinov, With the voice of Rossif Sutherland
Production: Marc Bertrand (National Film Board of Canada), with the participation of ARTE France
Sound Design: Olivier Calvert
Additional voices: Donald Sutherland, Manuel Tadros, Theodore Ushev / Consultants:Anca Damian, Georgi Gospodinov
Translation: Helge Dascher, Karen Lynn Houle / Revision: Mélanie Gleize / Copyright Clearance: Sylvia Mezei
Short Film Program Manager: Hélène Vayssières / Sound Archives:National Film Board of Canada mCanadian Broadcasting Corporation
Technical Direction:Pierre Plouffe, Eric Pouliot
Technical Specialist: Yannick Grandmont / Technical Coordination: Jean-François LapriseMusic: Shitty City (Yesterday's Fire), Hungarian Quick March (Franz Liszt) The Safety Dance (Ivan Doroschuk), Fuga (Nikola Gruev), The Hebrides, Op. 26, Fingal's Cave (Felix Mendelssohn), Symphony No. 8 in B Minor, D 759/ Rosamunde  (Franz Schubert), Tous les garçons et les filles (Françoise Hardy, Roger Samyn)
Foley: Nicolas Gagnon / Foley Recording: Geoffrey Mitchell / Mix: Isabelle Lussier
Online Editing: Serge Verreault
Associate Producers:Anne-Marie Bousquet, Mylène Augustin / Administrators: Diane Régimbaldm Karine Desmeules
Senior Production Coordinator: Camila Blos / Studio Coordinators:Michèle Labellem Laetitia Seguin / Marketing:Geneviève Bérard
Executive Producer:Julie Roy
The Physics of Sorrow by Theodore Ushev had its world premiere at Toronto International Film Festival, 5-15 September 2019, where it won the festival's special prize.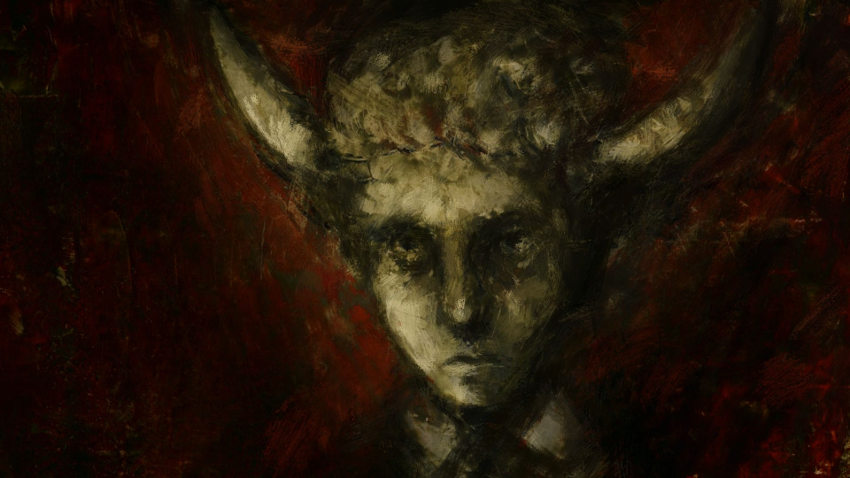 The Physics of Sorrow
SIGN UP: Want to read more free articles like this? Sign up for Our Newsletter
Read More About: