Shorts
Tuurngait by Supinfocom Arles Students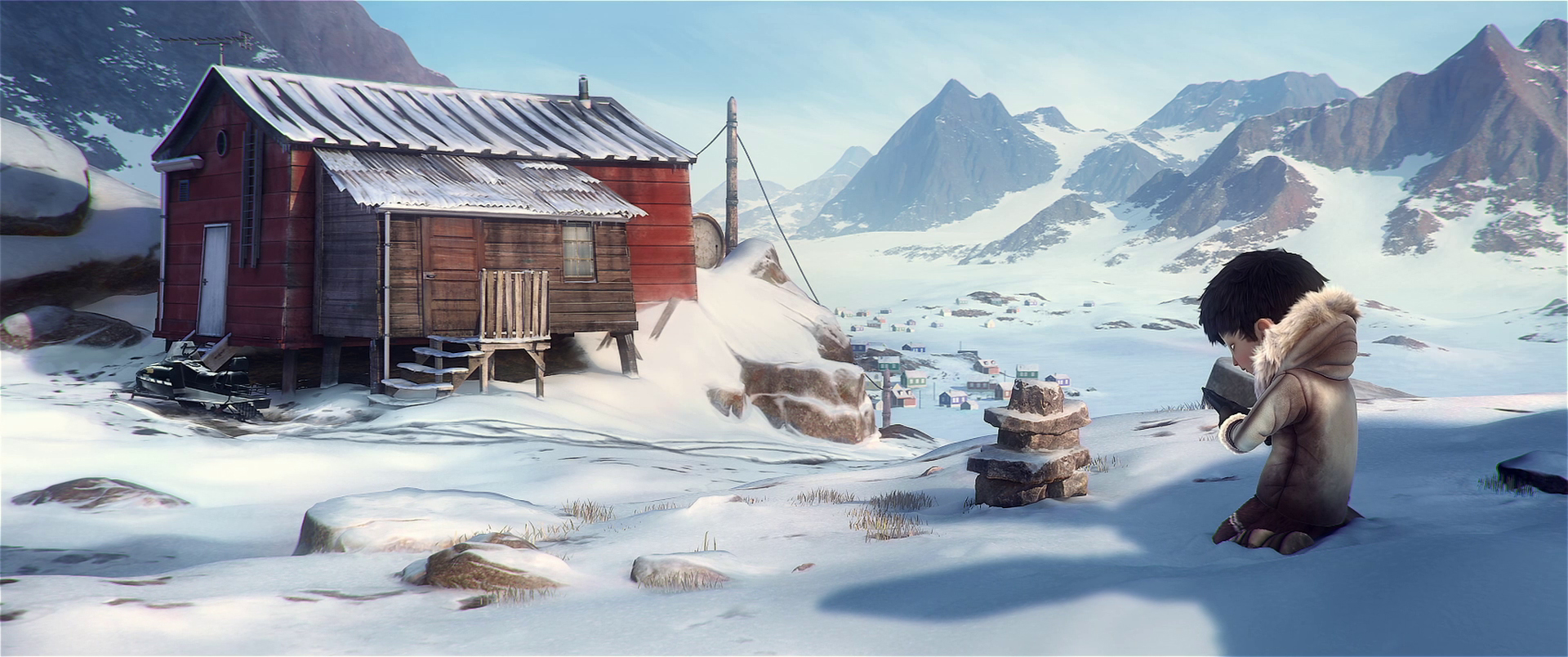 An Inuit child wanders away from his village, fascinated by a wild bird. His father follows his trail, determined to find him before he gets lost on the ice floe...
A group of 5 Supinfocom Arles students is responsible for this sophisticated CGI short, which is more than a simple adventure.
With a welcome curiosity which shines in the face of danger, Nanuk, the Inuit child, warms both our visual sensation (the magnificent Inuit sculptures and the horrendous owl) and our understanding that adulthood has its own rites of passage and tests to be tried.
Like Dorothy in The Wizard of Oz who finds out that there's no place like home, the Inuit child returns to his father, informing his own identity with new experiences, comprehensively captured by his own old, seal toy.
Tuurngait was originally made in stereoscopic 3D ( watch this eye-popping YouTube version).  It took over one year of work, 20 computers and more than 1 month of machines calculation were required to generate the approximately 17000 images of the movie. The film was screened in more than 50 film festivals, garnering 9 awards in the process).
See the directors involved, and watch how the film was made:
{tab=DIRECTORS}
DIRECTED BY:
Paul-Emile Boucher
This email address is being protected from spambots. You need JavaScript enabled to view it.
http://inatma.fr
Remy Dupont
This email address is being protected from spambots. You need JavaScript enabled to view it.
http://www.remydupont.com
Benjamin Flouw
This email address is being protected from spambots. You need JavaScript enabled to view it.
http://www.penguin-boy.tumblr.com
Mickaël Riciotti
This email address is being protected from spambots. You need JavaScript enabled to view it.
http://www.mikecg.com
Alexandre Toufaili
This email address is being protected from spambots. You need JavaScript enabled to view it.
http://www.alextouf.com
NIMATIQUE
ANIMATION
MODELING
Read More About: