Shorts
Ugly by Nikita Diakur & Redbear Easterman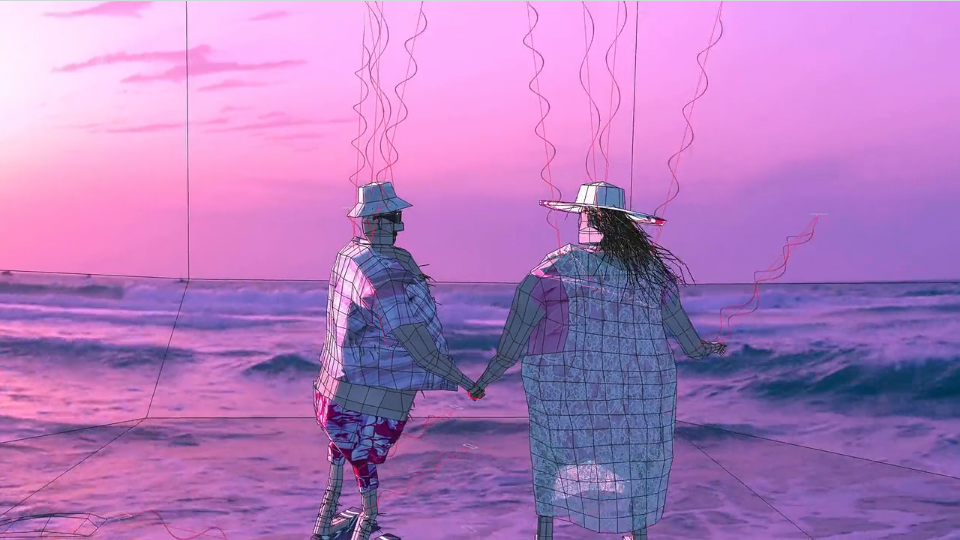 The Russian-born filmmaker Nikita Diakur  (now based in Mainz, Germany) was educated in the experimentally-oriented Royal College of Art. His student film Fly on the Window went on to screen at international film festivals such as Zagreb, Annecy and Edinburgh Film Festival;  Ugly did similarly, with at least 16 awards and many festival participations.
Ugly first got its inspiration from an Internet anonymous story about Redbear, a native American Chief and an Ugly Cat,  a resident cat who dreams about the wonders of the universe and struggles. They both  try to find peace in an evil and destructive neighborhood. The project first got funded by a Kickstarter campaign to
The animation in Ugly is somewhat different than what you'd normally expect from a Computer Generated film. It is a combination of puppeteering and dynamic simulations and is both hyper-realistic and imperfect which we thought goes well with the main theme in Ugly - Nikita Diakur
Whatever is suspended, it can certainly fall apart - but can be re-generated as well. Nikita Diakur's 'simulated puppets' (in 3D) are  more than a mark of a society binding individuals to roles and functions; they become an instance of a whole Heraliclitean flux process, in which everything is to change, apart from the main characters themselves.
The one-eyed tomcat and the Native American Chief (as grand and majestic as 'Chief' in Milos Forman's One Flew Over the Cuckoo's Nest) have a code of understanding that makes them connect at first sight (and a suggestive music that tells the story for themselves). But even they cannot properly survive in a world where sunsets and sunrises, constant camera movements and pieces of junk continuously fight for visual attention -and distraction. In a world going to pieces,  another world appears, as wire-framed and as archaic as your ordinary forest. Matisse's Dance end tribute seems to bring all pieces together, in a long-awaited circle design. 
Ugly is more than an empathy film between outcasts; it investigates the question of happiness which we agonizingly seek (and get chased for that), and tells us that the perfection aim is so worthless a life target as firemen pouring water to eventually feed a lake full of dirt. We need to move on.
Making of:
CREDITS:
Direction: Nikita Diakur & Redbear Easterman
Music: Enrica Sciandrone, Cédric Dekowski, Felix Reifenberg
Recording, Mix, Sound Design: Nicolas Martigne, David Kamp / studiokamp
Mastering: Bernd Thurig
Animation Assistance: Gerhard Funk, Phil Maron, Nicolas Trotignon
End Titles: Bastian J. Schiffer
Assets & FX: Ozan Korkut, Chris Lühning, Mitch Martinez from mitchmartinez.com, Julia Merkschien, Hannes Raff
Associate Producer: Amid Amidi (CartoonBrew)
Production Funding Liaison: Karsten Matern
SIGN UP: Want to read more free articles like this? Sign up for Our Newsletter
Read More About: