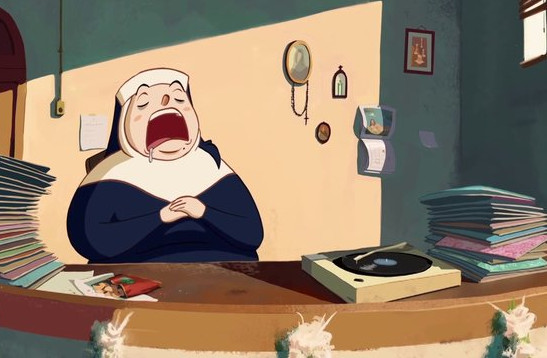 A marriage is not always tuned to Mendelsshon's Wedding March. Watch A Sacred Marriage by Francis Papillon & Gregory Verreault.
 An ordinary wedding turns into the event of the year when the nun responsible for the music accidentally plays the wrong CD.
 Quebec animators Francis Papillon and Gregory Verreault direct this sprightly short -which won't fear to make a fool of itself -and makes your wedding planner go wild.