Shorts
'What's Love Got to Do With It' by Irina Rubina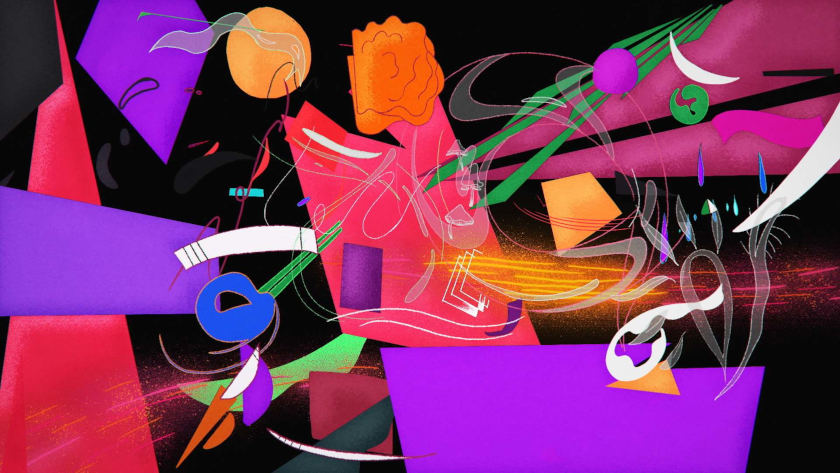 As a lover of jazz and animation, I must admit that I fell in love with the short but profoundly beautiful 'Jazz Orgie' (2015). Two arts fused so precisely that the result is a comforting experience. From that moment I began to follow the work of Irina Rubina, a director trained in two of the best European schools such as Filmakademie Baden-Wuerttemberg, Film University Babelsberg KONRAD WOLF and Gobelins.
Irina was chosen - frankly, I couldn't think of anyone else for this mission, considering her background and talent - to illustrate a melody that had remained unpublished for almost forty years. A musical piece that can be recognized in the success of Tina Turner with the same title 'What's love got to do with it', but we are talking about the version by Miles Davis, included in the album That's What Happened 1982-1985: The Bootleg Series Vol. 7.
ZF: How did you transform this particular piece into animation based on draws made by Miles Davis?
IR: It was quite a challenge to find an adequate and respectful translation of Davis' drawing style, full of small beautiful details, into the language of animation. Our goal was to faithfully represent the complexity in the visual approach of Miles Davis on the one hand and animate efficiently within the constraints of a short-term production framework on the other. Working with an elaborate system of loops was our way of navigating through this challenge; a rhythmic system that also perfectly interacts with this incredible piece of music. 
ZF: Your previous works always had a strong musical component in them. How did it come about this, your first 'classical' music video?
IR: My strong connection to jazz as a visual artist has started in 2015 with an abstract short film called 'Jazz Orgie'. From that moment on, music took a very special role in my work. This film brought me to a live-animation-perfomance with the band TRI to the legendary 'Kind of Blue album by Miles Davis. So six years later, to embrace his music again and to create an animated music video to What's love got to do with it, was a perfect continuation for my personal Jazz - trilogy.
Also, she told us that the contact from Sony Music Entertainment was direct with her and she felt with total creative freedom during all the process. For this special project, Irina involved a 'gang' of creative and talented animators such as Veronica Solomon, Anita Gill, Luca Tòth, Michelle Brand, and Lewizz Heriz. The result is a little piece of art, original and expressive. The strength lies in the power of its animation and in the ability to unite the rhythm of the music with the rhythm of the imagery, all these elements translate into a sensory delight. 
What's Love Got to Do With It by Irina Rubina


The music video manages to get us four minutes out of the daily hustle and bustle to fill us with a pleasant experience that makes us ask: What's love got to do with it all? And when it ends, the back to reality trip can be better coped with.
contributed by: Kropka
SIGN UP: Want to read more free articles like this? Sign up for Our Newsletter
Read More About: