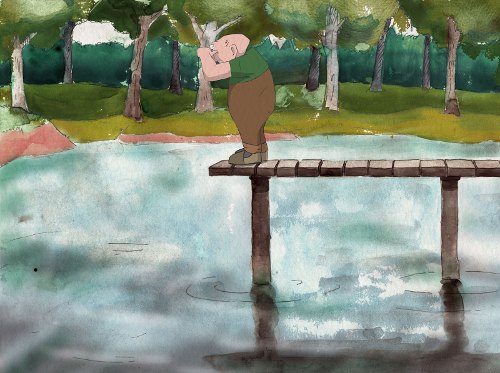 Cornelius Joksch presents a short story about disappearance and oblivion: Where are you?
 Where are you?  tells a story of an old couple, oblivious to each other's presence. When suddenly the water calls, the old man suddenly has a new goal to follow.
 The intro tiles quote Goethe's "The Fisherman": She spoke to him and sung to him, so he forgot about everything else; half she forced him, half he gave in and was never to be seen again'.
 This is a tender and warm-colored film by Cornelius Joksch, currently a student at the Weißensee School of Art, Berlin. Visit his blog corneliusjoksch.blogspot.de