Shorts
Witchfairy by Cedric Igodt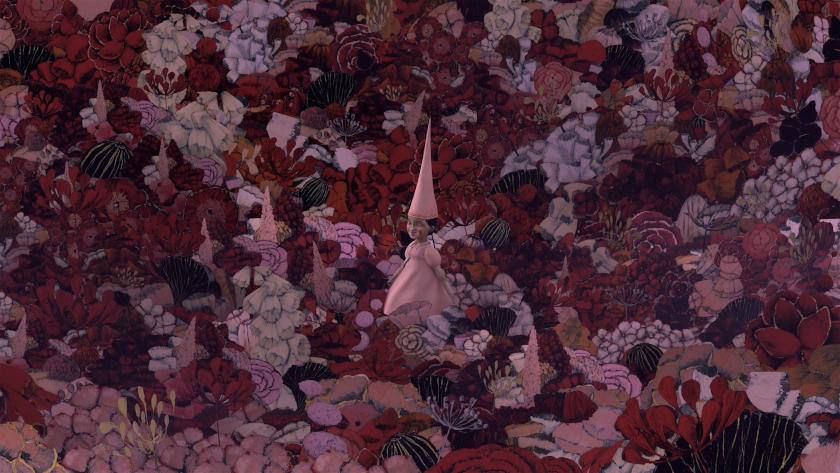 There are many fairytales and many ways to subvert those animated fairytales. The Belgian company CineVenture crafted the 15-minute animated film 'Witchfairy', a Belgian/Bulgarian co-production. Directors Cedric Igodt and David Van de Weyer lovingly examine the possibility of Rosemary (a young fairy), who needs more excitement in her own life -so she decides to take her own adventure in the witch forest, much to the chagrin of her mother.
Based on the eponymous book by Brigitte Minne and Carll Cneut, the 3D computer-animated film offers both an adventurous and welcome eye on gender politics and fairytale conventions. Having started its world premiere at Leuven International Short Film Festival (December 2022), 'Witchfairy' has gone on to participate in a number of prestigious animation and film festivals, like Anima Festival (Brussels), Olympia International Film Festival for Children and Young People (Greece), Filmfest Dresden, Beijing International Children's Film Festival, -Festival de Cinema Fantastico de Brasilia (Brazil) and many others.
Rosemary, a young fairy, leads a boring life at the fairytale castle. She'd rather be a witch so she can scream and get really messy. Her mother doesn't like the sound of that, so Rosemary takes her stuff and sets off to the witch forest - Film Synopsis
Ιts most recent festival selection, the New York Tribeca Festival (competitive section).
Producer and director Cedric Igodt talks to Zippy Frames:
ZF: What attracted you to this material of a modern fairytale? And do you think that after all those years, stereotypes about gender roles are still dominating?
CI: I think gender roles still appear in quite a few fairy tales, especially those for young children. You often find a princess in distress, or a prince who comes to the rescue, or else wicked witches and wise old wizards. But the underlying book on which this film is based turned such clichés upside down: witches - usually the villainous characters in fairy tales - are funny and likable, and fairies - usually the nice light-hearted characters - are boring and short-sighted. In this story, fairies basically lead a boring life, waving their wands for no purpose, while witches are constantly having fun and racing on their brooms. That twisted setup seemed like a really interesting angle.
ZF: Your story is a story about two women -and we see no central male presence in the film. Was that intentional?
CI: Yes. As I began to build on the story of the book, I tweaked sequences and made changes to deepen the story. But I didn't want to include any male characters. A male presence would have shifted the focus from what this story is about: the relationship between a mother and daughter, struggling, but learning from each other and eventually finding common ground. Adding a male character, adult or child, king or prince, wizard or apprentice... would add no value to that powerful premise.
ZF: I find the film's aesthetics welcome, but not 'expected'. The characters' faces look sculpted, they all have long noses and they don't have a superhero quality in their bodily posture. Which were your influences to create the aesthetic of the film (European fairy tales, illustrated books, or others)?
CI: The original book also contained some illustrations, reminiscent of Flemish Expressionist paintings, with rough brushstrokes and dramatic lighting. We wanted to keep that painterly style because it set the right atmosphere for the story. But it was financially impossible to create hundreds, if not thousands, of paintings, and the illustration characters were depicted only from the side (and we wanted to try different points of view). So we decided to make 3D models and paint them, in an expressionist style. The characters began to look like sculpted dolls. Quite anti-heroes indeed, and certainly an unexpected aesthetic. But also quite quirky and bizarre, which was the kind of mood we were looking for to tell this fairy tale.
ZF: Relatedly, in the film's 'pink' sequence, I notice that there is a gradation of pink color, nothing is uniform. It looks like an ordinary place, only in an increasingly monochromatic version.
CI: We wanted to create two worlds that were almost opposites. On the one hand, you have the witch forest: dark, blue colors, unpredictable shapes, and mysterious lighting. And the opposite is the pink fairy world, which we wanted to look dull, without playful lighting, almost monochromatic. Only at the end of the story do the fairy and witch worlds come together completely, and that logically calls for a specific treatment of colors at that point.
Watch the 'Witchfairy' trailer:
ZF: The music is the main character's friend and supporter. The soundtrack makes it like we follow a big adventure. What kind of instructions you gave to your composer?
CI: Since the film contains no dialogue and the facial animation is limited at times, it became clear that the music had to play a vital role in conveying the emotional state of the characters. So music is ubiquitous. Even if you close your eyes, you can still feel the mood of a character: surprised, happy, sad, relieved… The music is therefore an adventure in itself. To have that continuous flow of music, instruments are also often used instead of foley. The sounds of magic wands and flying brooms are musical instruments.
ZF: You also had the producer's hat in this film, which is a co-production between Belgium and Bulgaria. How did that come along, and what kind of production challenges you had to face?
CI: Setting up a co-production in animation is often a financial necessity and a complicated puzzle. But from a logistical point of view, co-production is not really a burden. If the production pipelines are technically well aligned, things can run smoothly, and working from different locations is no problem at all. On the other hand, it may seem daring to wear two hats at the same time - that of a producer and that of a director - because as a director you always want to spend more and as a producer, you have to keep an eye on the budget. But it never felt like a conflict to me. On the contrary, wearing two hats allowed me to adjust priorities along the way and strike the best balance between creative and financial requirements.
ZF: Apart from possible production troubles, was it smooth sailing in terms of the creative process? Did you implement the story exactly as it was in your head from the start (duration, scene sequence, etc.)?
CI: A first draft of the script contained dialogues. But then we decided to skip dialogues to focus on visuals and imagery. In the original book, the title 'Witchfairy' was a play on words: a fairy says she wants to be a witch, but her mother wants her to be a fairy, so they agree to call her a 'witch fairy'. From the moment we decided to tell the story without words, we had to find symbols and images that conveyed that idea. Hence, in the movie, a 'Witchfairy' is a fairy, on a witch's broom, with a fairy magic wand, flying through a witch's forest. It seems even more like a play on words, but when you see it, you'll understand what I mean.
ZF: Do you consider Witchfairy to be 'a children's film'? And what kind of films would you like to make in the future?
CI: Since the main character is a young girl in a fairytale world, the film is appreciated at many children's film festivals. But also at more general festivals, or at specialized festivals -such as fantastic film genre for example- the film is running very well. And that makes sense. We didn't aim for 'kids only' when making this movie. We chose imagery instead of dialogue and painterly images instead of common graphics. So often people call the film 'poetic'. Children are intrigued, but so are their parents. That's why I find the fairy tale genre very attractive. Style and storytelling can be quite quirky and unusual without being perceived as disorienting or disturbing. And some eccentricity, I think kids and parents can both enjoy that equally. So I'm all in for another fairy tale film.
'Witchfairy' continues its run in the animation and film festival circuit.
Credits:
'Witchfairy', 3D animation, 2022 (15' - no dialogue, Belgium)
Director: Cedric Igodt, David Van de Weyer |  Producer: Cedric Igodt, Lachezar Velinov | Produced by: CineVenture (BE) in co-production with Zographic Films (BG) | Supported by: Flanders Audiovisual Fund (VAF), Bulgarian National Film Centre (NFC)
About Cedric Igodt:
Cedric Igodt is a Belgian Royal Institute for Theatre, Cinema, and Sound graduate. In 2006 he started working at the Belgian studio nWave Pictures. In 2011 he set up Niceberg Studios where he became director of specialized animated short films for theme parks, such as Meet the Dinos and Little Dolphin. Witchfairy is his first animated narrative short film presented at a film festival. 
About David Van de Weyer:
David Van de Weyer is a visual storyteller who has recently directed his debut animated short film, Wichfairy, together with Cedric Igodt. He has been active in the audiovisual industry since 2000. He has gained experience as a generalist in animation, visual effects, and film production working for companies like Cyborn and Cineventure.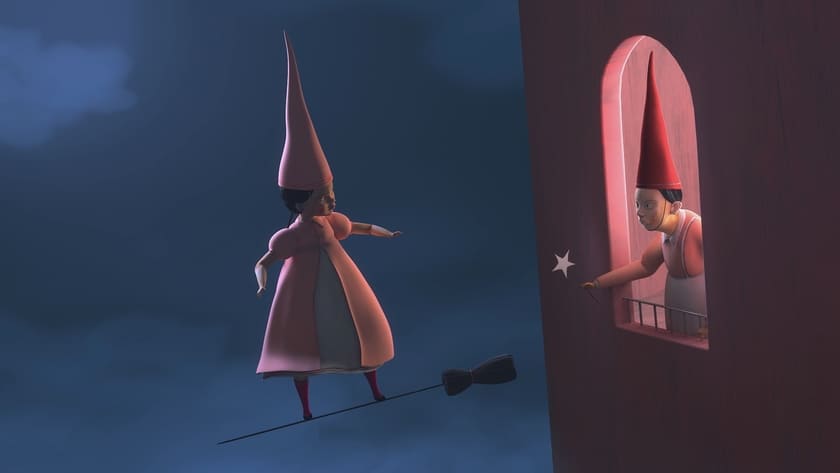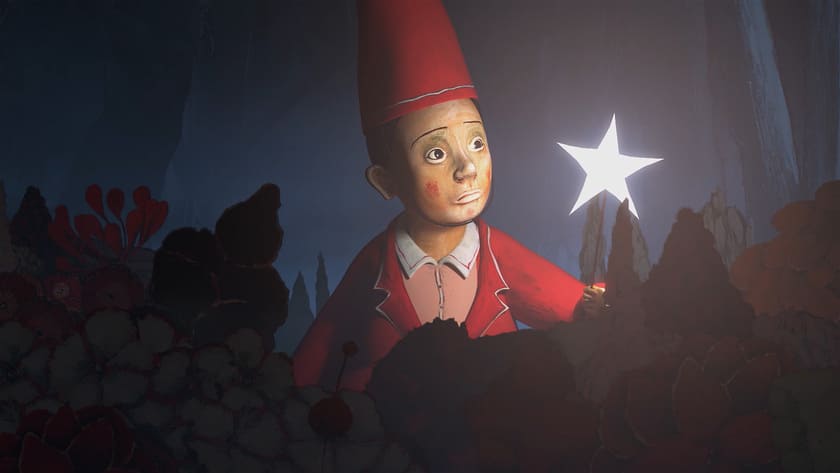 SIGN UP: Want to read more free articles like this? Sign up for Our Newsletter