Festivals
27+8 Animated Shorts for Cinekid 2018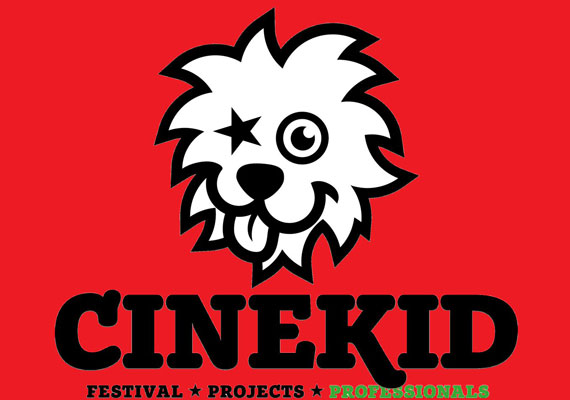 The Cinekid Best International Animated Short programme helps acquaint Dutch children with stories from as many countries as possible, as well as with alternative ways of storytelling. Around 25 short films are presented in themed programmes or as preludes before a feature film screening. Then, an international jury of children's film experts and animation film professionals decide which film is awarded the Cinekid Lion, together with a prize of €2,500. Take a look at the 2018 selection below:
BaDaBoo: The Boat Trip, director: Glenn D'Hondt & Karim Rhellam, production: Creative Conspiracy, Belgium
Between the Lines, director: Maria Koneva, production: Aqwarius Film Ltd, Russia
Brooklyn Breeze, director: Alex Budovsky, production: Figli Migli Productions, Colombia/United States
Coucouleurs, director: Oana Lacroix, production: JApictures Sàrl, Switzerland
Dragon Sledge, director: Evgeniya Jirkova, production: Soyuzmultfilm Film Studio, Russia
Drops, director: Karsten Kjærulf-Hoop & Sarah Joy Jungen, production: GotFat Productions, Denmark
Fill and Moo, director: Toshiko Hata, production: World Theater Project, Japan
Ice Nose, director: Veronica L. Montaño & Joel Hofmann, production: Tiny Giant GmbH, Switzerland
KUAP, director: Nils Hedinger, production: Prêt-à-tourner, Switzerland
Link, director: Robert Löbel, Germany
Lost & Found, director: Bradley Slabe, production: Andrew Goldsmith, Wabi Sabi Studios, Australia
New Neighbours, director: Andrea Mannino, Sara Burgio & Giacomo Rinaldi, production: Centro Sperimentale di Cinematografia, Scuola nazionale di cinema - corso di animazione, Italy
Night Moves, director: Falk Schuster, production: animated-stories, Germany
No Gravity, director: Supinfocom Rubika, France
Out Fishing, director: Uzi Geffenblad, production: Zigzag Animation AB, Sweden
Penguin, director: Julia Ocker, production: Studio FILM BILDER GmbH, Germany
Planet Z - Surprise Egg, director: Maria Björklund, production: Pyjama Films Ltd, Finland
Robot & the Whale, director: Jonas Forsman, production: Hobab, Sweden
Stuffed, director: Supinfocom Rubika, France
Talent Scout, director: Jose Alberto & Vicente Herrera, 12 Pingüinos S.L, Spain
The Amazing Little Worm, director: Anna Gentilini, production: AgentPoppy, United Kingdom/Austria
The Bird and the Whale, director: Carol Freeman, production: Paper Panther Productions, Ireland
The Theory of Sunset, director: Roman Sokolov, production: Petersburg Animation Studio, Russia
Two Balloons, director: Mark Smith, production: Four Winters, United States
Wanda, director: Denise Hauser, production: Klipp og Lim as, Norway
White Crow, director: Miran Miošić, production: Zagreb film, Croatia
Whiteland, director: Ira Elshansky, Soyuzmultfilm Film Studio, Russia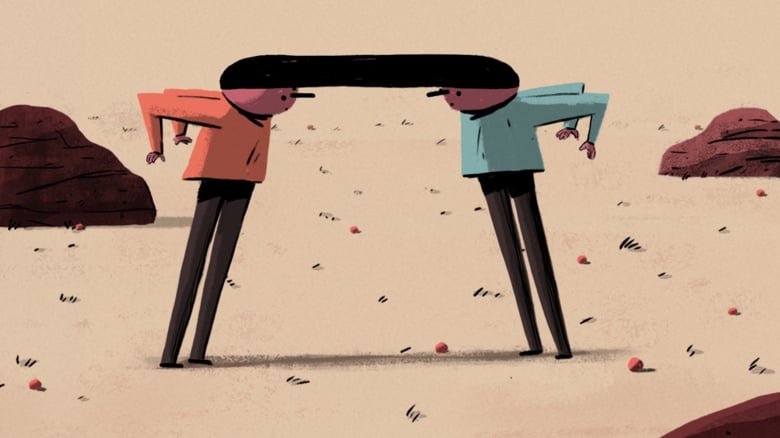 Link,  Robert Löbel
In the Best Dutch short competition (animation films), the selected films are:
Polska Warrior, director: Camiel Schouwenaar, production: Armadillo Film
Mister Paper Goes Out for a Walk, director: Steven De Beul & Ben Tesseur, production: A Private View
Bloeistraat 11, director: Nienke Deutz, production: Lunanime
Cake Day, director: Jeroen Koelewijn, production: HKU - Hogeschool voor de Kunsten Utrecht
Tides, director: Fleur Sophie de Boer, production: HKU - Hogeschool voor de Kunsten Utrecht
The Fish, Man and Monster, director: Nik ter Beek, production: HKU - Hogeschool voor de Kunsten Utrecht
A Cup of Joe, director: Samantha Williams, production: Submarine
Cycle, director: Sophie Olga de Jong & Sytske Kok, production: CinéTé Filmproduktie bv
Cinekid is premier largest media festival for young people from 3 to 14 years old. Every year, some 65,000 children and their minders visit the festival at Westergasfabriek in Amsterdam, or one of almost 40 film theaters throughout the Netherlands. Cinekid offers children a chance to experience a diverse programme of high quality international media productions (films, TV programmes, games, apps, installations). At the same time, the festival organises talks, workshops and masterclasses with the goal of developing the young audience's ability to deal with the media in an independent, critical and intelligent way.
SIGN UP: Want to read more free articles like this? Sign up for Our Newsletter
Read More About: