Festivals
41 Animation Shorts for Countryside Animafest Cyprus 2022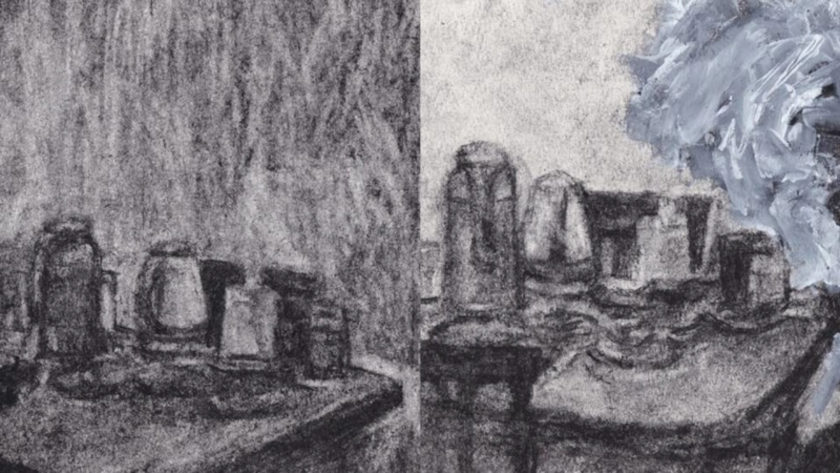 41 animation shorts from 17 countries were selected in the International Competition of this year's Countryside Animafet Cyprus. to be screened under the stars in the enchanting rural setting that the local and international audiences have come to love. The selection was made by Yiorgos Tsangaris, artistic director of Animafest Cyprus, and Gerben Schermer (NL), curator of animation and contemporary art, and it includes works by promising newcomers as well as acclaimed masters.
The 2022 Competition program includes three world premiers: 'Hello Darkness My Good Friend' by Melanie Jilg (Germany), 'The Hour Coat' by Amy Kravitz (USA), and 'Dog-Apartment' by Priit Tender (Nukufilm, Estonia). For the first time, the international competition is divided into two categories, narrative and non-narrative short.
The Grand Prix Dimitris Eipides for narrative and non-narrative shorts in the International Competition, the First Prize in the National Competition, as well as all the special mentions, will be decided by the international jury: Clémence Bragard (France), independent programmer and curator (specialized in animation), Lucija Mrzljak (Croatia), an award-winning animation filmmaker and illustrator, and Lizzy Hobbs (UK) an award-winning experimental animation filmmaker. 
The full line-up:
INTERNATIONAL COMPETITION 2022
1MTH/MIN, Ethann Néon, Belgium, 2021/3:45/non-narrative
The 2 Shoes, Paul Driessen, France, Netherlands, 2021/6:40/narrative
Alice in Arizona, Stuart Pound, UK, 2022/5:25/non-narrative
Anxious Body, Yoriko MizushiriI, France, Japan, 2021/5:47/non-narrative
Bestia, Hugo Covarrubias, Chile, 2021/15:54/narrative
Beware of Trains, Emma Calder, UK, 2022/12:50/narrative
Bird in the Peninsula, Atsushi Wada, France, Japan, 2022/16:00/narrative
A Bite of Bone, Honami Yano, Japan, 2021/9:45/narrative
A Body, Milena Tipaldo, Italy, 2021/2:11/non-narrative
The Bones, Cristóbal León, Chile, 2021/14:22/narrative
Buried in Europe, Hardi Volmer, Estonia, 2022/14:40/non-narrative
DAMN IT!, Elena Walf, Germany, 2021/1:09/narrative
A Dog under Bridge, Rehoo Tang, China, 2022/12:44/narrative
Flying Sailor, Wendy Tilby, Amanda Forbis, Canada, 2022/7:45/narrative
Forgotten, Mawrgan Shaw, Canada, Australia, 2021/4:23/narrative
The Garbage Man, Laura Gonçalves, Portugal, France, 2022/11:50/narrative
Hello Darkness My Good Friend, Melanie Jilg, Germany, 2022/29:35/narrative
Hippocampus, Zehao Li, China, 2020/7:49/narrative
Holes, Birgitta Hosea, UK, 2021/5:30/non-narrative
The Hour Coat, Amy Kravitz, USA, 2022/12:39/non-narrative
The House of Loss, Jeon Jinkyu, South Korea, 2022/9:34/narrative
Impossible Figures and Other Stories I, Marta Pajek, Poland, Canada, 2021/16:10/narrative
In his Mercy, Christoph Büttner, Germany, 2022/11:55/narrative
Koerkorter, Priit Tender, Estonia, 2022/14:08/narrative
Letter to a Pig, Tal Kantor, France, Israel, 2022/16:40/narrative
Life's a Bitch, Varya Yakovleva, Russia, 2021/6:21/narrative
The Loach, Xi Chen, China, 2022/7:00/narrative
Noir-Soleil, Marie Larrivé, France, 2021/20:23/narrative
one night somewhere, Genadzi Buto, Belarus, 2021/3:25/non-narrative
Patient's Mind, Zhiheng Wang, China, 2021/6:05/narrative
Persona, Sujin Moon, South Korea, 2022/6:45/narrative
The Sausage Run, Thomas Stellmach, Germany, Belgium, 2021/9:50/narrative
Sierra, Sander Joon, Latvia, 2022/15:57/narrative
Steakhouse, Špela Čadez, Slovenia, Germany, France, 2021/8:30/narrative
Tender Parts, Steven Subotnick, USA, 2021/5:50/non-narrative
Til We Meet Again, Ülo Pikkov, Estonia, 2022/14:09/narrative
The Train Driver, Christian Wittmoser, Germany, 2021/5:45/narrative
Tunable Mimoid, Vladimir Todorovic, Australia, 2021/7:12/non-narrative
Vadim on a Walk, Sasha Svirsky, Russia, 2021/7:57/non-narrative
White sateen, Shiva Sadegh Asadi, Iran, 2022/2:18/non-narrative
Winter Wind, Jeremy Andriambolisoa, France, 2021/4:27/narrative
NATIONAL (CYPRUS) COMPETITION 2022
The National Competition Program this year includes nineteen professional and student films.
Professional Films National Competition
A Culture of Abandonment, Haris Pellapaissiotis, Cyprus 2021/9:46
Crocodrilo-Ta oneira tou tempeli drakou, Michalis Papanicolaou, Cyprus 2021/3:24
Golden, Antoni Petrou, Cyprus 2022/1:43
Thin Air, Despo Potamou, Cyprus 2022/3:27

Student Films National Competition
Arbitrary Laws, Polymnia Tsinti, Cyprus 2022/2:18
Cook B/D roll, Anastasia Mikhailova & Yulia Voronova, Cyprus 2022 /2:17
Cycle, Christina Sachpazidou, Cyprus 2022/5:26
ERMA, Angelos Charalambous, Cyprus 2021/12:00
Fleeting Moments, Alexandros Delobel, Cyprus 2021/1:09
From Doubters to Believers, Marios Andreou, Cyprus 2021/1:49
Lost in the Woods, Alexandra Cleanthous, Cyprus 2022/2:25
Perfect Circle, Maria Tomazou, UK, Cyprus 2021/1,22
Sign your X on the line, Alexandra Charalambous, Cyprus 2021/2:11
Suicidal Thoughts 3, Georgiana Chiripucci, Cyprus 2021/1:36
The Apostolic Olive Trees Salamiou, Giorgos Papageorgiou, Cyprus 2022 /1:48
Tis Time, Kalia Foinikaridou, Cyprus 2021/1:52 Trail, Martha Constantinou, Cyprus 2021/1:58
Water Film, Maria Katerina Ieridou, Cyprus 2022/4:00
Where?, Natali Touloupou, Cyprus 2021/1:49
CHILDREN FILMS IN COMPETITION 2022
The 11 films in the Children's Competition Programme, dedicated to the festival's ever-increasing young audience, were selected by the younger programmers, Akos Zeleni (Hungary), Eleni Chandriotou (Cyprus) and George Tsangaris (Cyprus).
Elevator Alone, Anastasia Papadopoulou, Greece 2021/3:38
Hello Stranger, Julia Ocker, Gernany 2021/3:02
Hush Hush Little Bear, Māra Liniņa, Latvia 2021/4:40
Mom's button, Anna Kritskaya, Russia 2021/6:00
Moshi Moshi, Jen Berger, Belgium 2021/4:13
The Fox, the Turtle, the Spider and the Cake, Directed by 10 children, Belgium, 2021/3:02
The Goat, Alexandra Ouchev, Canada 2021/4:02
The Night, Daria Burkut, Russia/Cyprus 2021/4:43
The Witch & the Baby, Evgenia Golubeva, Russia, 2021/4:45
The World is Wonderful, Ekaterina Kireeva, Russia 2021/5:37
Yallah!, Nayla Nassar, France 2021/07:03
The poster for the 21st edition of Countryside Animafest Cyprus was designed by Sarina Nihei (Japan) an award-winning animation film maker and illustrator. 
The 21st Countryside Animafest Festival takes place 10-13 August 2022 in Salamiou, Cyprus.
SIGN UP: Want to read more free articles like this? Sign up for Our Newsletter
Read More About: