Festivals
8+9 Animation Features for Annecy 2015
Unlike last year's more varied outlook in feature films, the 2015 Annecy International Animation Film Festival choose to concentrate on European efforts.
5 out of 8 features in competition come from Europe (4 from France one one from Spain), and 6 features in the out-of-competition section (9 features in total) are European co-production. Annecy festival has seemed to get special emphasis on the feature films this year, accompanied by a rationale of their choice by the artistic director Marcel Jean.
Feature films in competition
ADAMA, Simon Rouby, France, NAIA PRODUCTIONS: 12-year-old Adama lives in a remote village in West Africa. Out beyond the cliffs lies the Land of Breaths, peopled by wicked war-hungry spirits. When his big brother suddenly vanishes from the village, Adama decides to go look for him. Full of desperation and childish innocence, he will traverse Europe at war. The love that he has for his brother will lead to an unexpected end to his journey.

APRIL AND THE TWISTED WORLD (aka A RIGGED WORLD)  Christian Desmares, Franck Ekinci, France, JE SUIS BIEN CONTENT
Paris, 1941. For over 70 years, scholars have been abducted by a mysterious organisation. In this world stuck in the coal mining age, April, a young teen, has been living alone with her cat since her parents disappeared. When she has lost hope of ever seeing her family again, she's contacted by Julius who claims to know her grandfather. They go out in search of her family.

LONG WAY NORTH, Rémi Chayé, France, Denmark: Near the end of the 19 th century, a young Russian aristocrat named Sasha dreams of the Great North and greatly misses her grandfather, Oloukine. He's a renowned scientist and Arctic explorer who hasn't returned from his last expedition to conquer the North Pole. He transmitted his passion to Sasha, which displeases her parents since they have already arranged her marriage.
MISS HOKUSAI Keiichi Hara, Japan, PRODUCTION I.G: A lively portrayal of Master Hokusai's daughter, O-Ei, a free-spirited, outspoken and very talented woman who changes with the seasons.
MUNE, Alexandre Heboyan, Benoît Philippon, France, Canada, ONYX FILMS: In a fantastical world, Mune, a mischievous faun, is chosen to be the Guardian of the Moon: the one who brings about the night and watches over our dreams. But catastrophes occur and the underworld demon steals the Sun. With the help of Sohone, proud Guardian of the Sun, and fragile Glim, Mune embarks on an extraordinary quest that will make him a legendary guardian!
POSSESSED Sam, Spain: Trini, the world-famous flamenco dancer, has been deeply depressed and has abandoned the stage. Damian, her 8-year-old son, is possessed by a malicious devil that makes him do the most bloody and cruel misdeeds.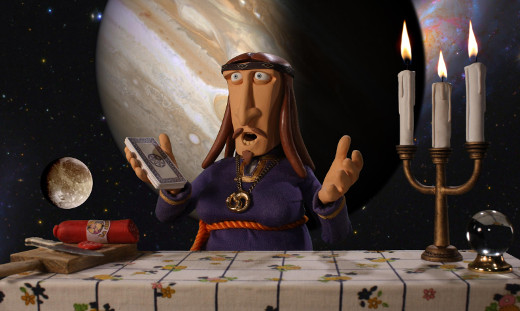 Pos Eso
SABOGAL, Juan José Lozano, Sergío Mejía Forero, Colombia, 3DA2 ANIMATION STUDIOS: A judicial thriller that takes us into a fascinating visual universe where Sabogal, lawyer and human rights defender, investigates several crimes against humanity in modern Colombia. With the country in crisis, the protagonist is in constant danger and fights relentlessly, almost obsessively, for justice.
THE CASE OF HANA & ALICE Shunji Iwai, Japan, ROCKWELL EYES INC: Alice, a new transfer student at Ishinomori College, hears a strange rumour that one year ago, "Judas was killed by four other Judas". Her classmate Hana lives next door in the "Flower House" that everyone is afraid of. Hana, who recently chose to stay home instead of attending school, may know something about the mysterious murder.
Feature Films Out of Competition
BANISHED Diego Guerra, Colombia, 68 REVOLUCIONES: Ana's in love with Flavio who left the military to avoid killing someone. War is declared and he and their friends are forced to fight but Anna's brother runs away. Ana waits for them, surrounded by planes, missiles and explosions.
DRAGON NEST: WARRIORS' DAWN, Yuefeng Song, China, ALL RIGHT ENTERTAINMENT HONG-KONG: Groups of beasts attack peaceful human towns, signalling the return of the Black Dragon. Decades of distrust have kept the humans and elves separated, but now they must form an unlikely alliance.
 EDEN'S EDGE, Gerhard Treml, Leo Calice, Austria, USA: Its abbreviation is "O.N.L.S.D", which includes what is pretty obvious, being on LSD. A nine-part episodic film from the Office for Narrative Landscape Design initially marked by exceptional directorial sobriety.
 EXTRAORDINARY TALES, Raúl García, Belgium, Spain, France, Luxembourg, MELUSINE PRODUCTIONS: When Poe visits his wife's grave, Death demands his soul. He engages with Death in a creepy, macabre storytelling game.
 MORTADELO AND FILEMON: MISSION IMPLAUSIBLE Javier Fesser, Spain: The most valuable super-spies in the TIA solve the crimes that no other spy can... or rather, they mess-up situations like no one else can.
LITTLE FROM THE FISH SHOP Jan Balej, Czech Republic, MIRACLE FILM, MARLEN MEDIA GROUP, LES TROIS OURS
With their home destroyed, the Sea King and his family venture to live among humans. One day, Little, the Sea King's daughter, meets J.J., the perfect stranger.
ROCKS IN MY POCKETS, Signe Baumane, USA, Latvia, SIGNE BAUMANE STUDIO: A young artist uses her intelligence and imagination to confront the frequent cases of madness found in the women in her family.
STAND BY ME DORAEMON, Yagi Ryuchi, Takashi Yamazaki, Japan, SHIN-EI ANIMATION CO., LTD: An awkward elementary school boy with no aptitude for studies or sports meets a robot cat from the future.
THE SNOW QUEEN 2, Aleksey Tsitsilin, Russia: Orm, a little troll, learns that friends, happiness, and true love cannot be won through deceit!
Annecy Festival opens with Kahlil Ghibran's The Prophet (out-of-competition).
The festival takes place between 15 and 20 June 2015.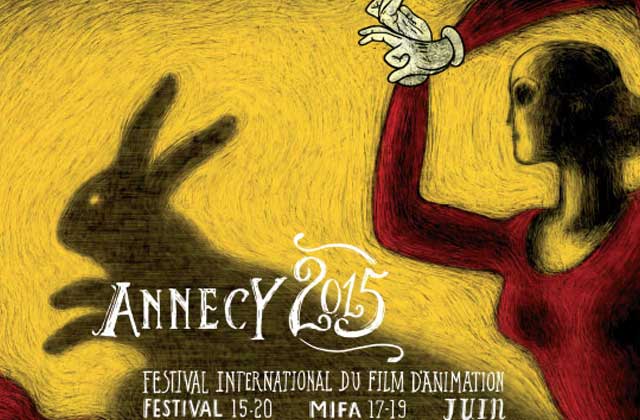 Read More About: