Festivals
Anibar Animation Festival 2023 Celebrates Love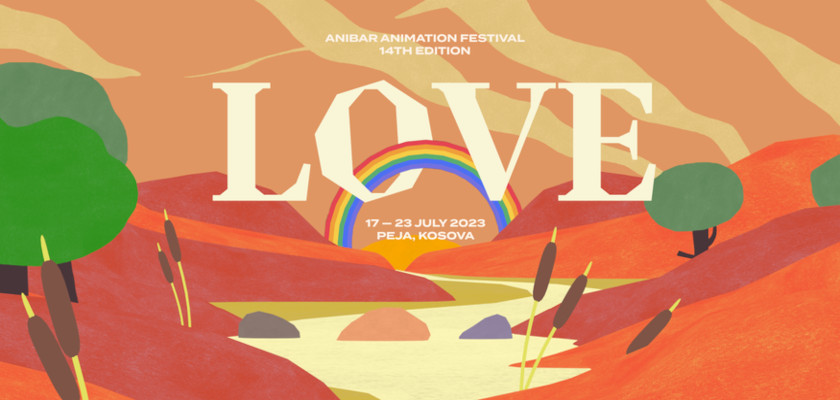 Anibar Animation Festival (17-23 July 2023, Peja, Kosovo) unveils its 14th edition theme 'Love | Dashni'.
Throughout the seven days of the festival, the Kosovo festival invites to a kaleidoscope of animated wonders, and through this theme we will explore the transformative power of human connections.

In a world often consumed by chaos and division, we seek to remind ourselves and everyone that love knows no boundaries and as such, it cannot be defined!
But fear not, this is not a realm of clichés or saccharine sweetness. We delve into the many dimensions of love, shedding light on its complexities and unveiling its diverse manifestations - Anibar Festival statement


Acclaimed Estonian animation director Sander Joon (Velodrool, Sounds Good, Sierra) is responsible for the 2023 Anibar Animation Festival visual identity
Watch the Anibar 2023 trailer (dir. Sander Joon)
Anibar International Animation Festival takes place 17-23 July 2023, Peja, Kosovo.  
SIGN UP: Want to read more free articles like this? Sign up for Our Newsletter
Read More About: