Festivals
'Tie', 'Reduction' in the Animocje Festival 2022 Winners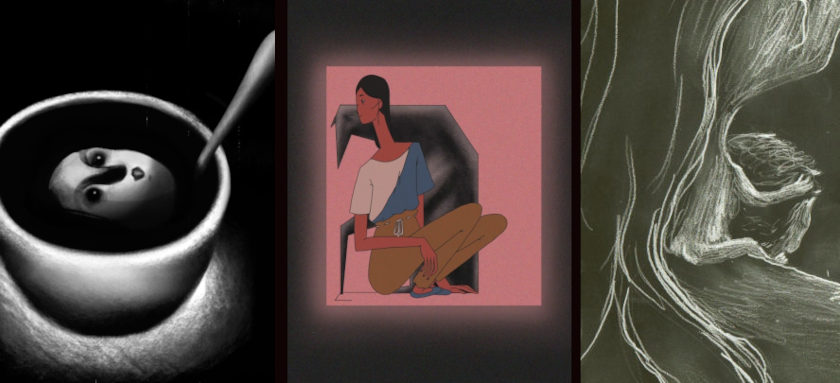 It was business as usual, and that says a lot in our COVID/post-COVID (?) time for Animocje Festival (3-9 April, Bydgoszcz, Poland). The Polish festival, which combines informed decisions in its programming with a well-meant relaxed attitude celebrated its 11th edition (without masks) in a cosy atmosphere, full of films
The weather being of the winter variety, it was the perfect time to discover the whole programme, which include tributes to voice acting, gender, age and many things round the overall theme of co-existence (find the complete highlights here).
Alexandra Ramires won yet another award for her 'Tie', this time ex-aequo with Reka Anna Szakaly for 'Reduction' (jury members: Aneta Ozorek, Jarosław 'Bisz' Jaruszewski, Olga Bobrowska).

Animocje Festival also celebrates music videos,  and has its own junior jury award as well; the octopus insignia this year was well-received, in its various manifestations. Definitely a place to be there.
The full winners' list:
* GRAND PRIX and 3000 pln (ex aequo) goes to
Alexandra Ramirez for the film "Tie"
The award goes to the director who touched basic human emotions using a master level of animation language, tenderly balancing between myth and intimacy.

and Reka Anna Szakaly for the film "Reduction"
This is not a spectacular apocalypse. We do not know whether it's a portrait of a student-master relationship, tormentor-victim relationship or a struggle with mental illness. What we know is: this world is toxic.

* BEST MUSICAL MOVIE award and 3000 pln goes to Rona Fayad for the film "Downfall"
To the director of a hypnotizing movie stretched between black and white, between fact and suggestion. It is a perfect synergy of pulsating rhythm and memorable visuals.

* SPECIAL MENTIONS
Katarzyna Miechowicz for the film "Crumbs Of Life"
For the approach to genre cinema that is risky, cocky and full of panache.

Daria Kopiec for the film "Your Own Bullshit"
For crossing of the border of animation as a medium and joining it with literature, cabaret and musical and performing that in her own consistent, independent and zestful rhythm.

Mateusz Jarmulski for the film "The Visit"
For creating a visually stunning, gloomy, animated narrative poem that forced us all to confront the heart of darkness.
JUNIOR JURY AWARD (members: Martyna Sokołowska, Michał Zdunek, Tymoteusz Zawadzki)
Marco Djeska for the film "All Those Sensations In My Belly"
We have awarded a director who in a very comprehensive manner touched a subject of self-determination. Who created a story that keeps you at the edge of your seat, is very emotional and is a true eye candy.
The Audience Award in the International Competition and Music Video Competition
Julien Regnard for the film "The Night Watch"


The Audience Award in the Films for Children and Young Adults
Competition and 1000 pln
Helene Ducrocq for the film "Lupin"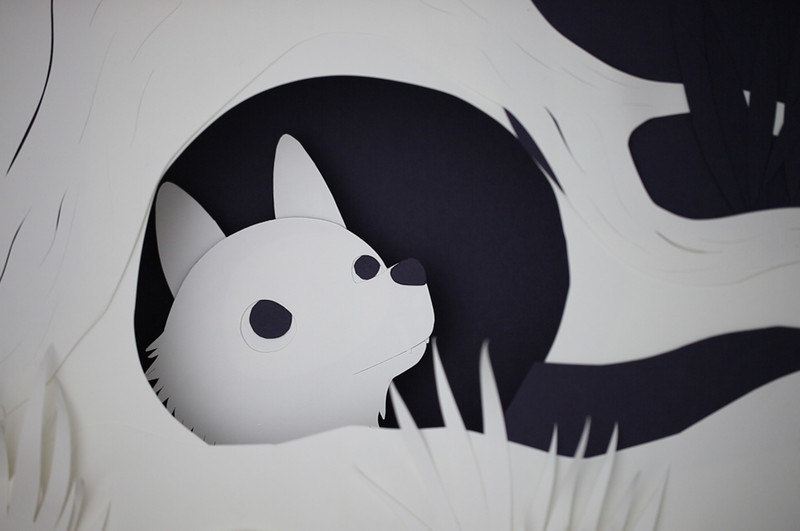 Festival Moments 2022: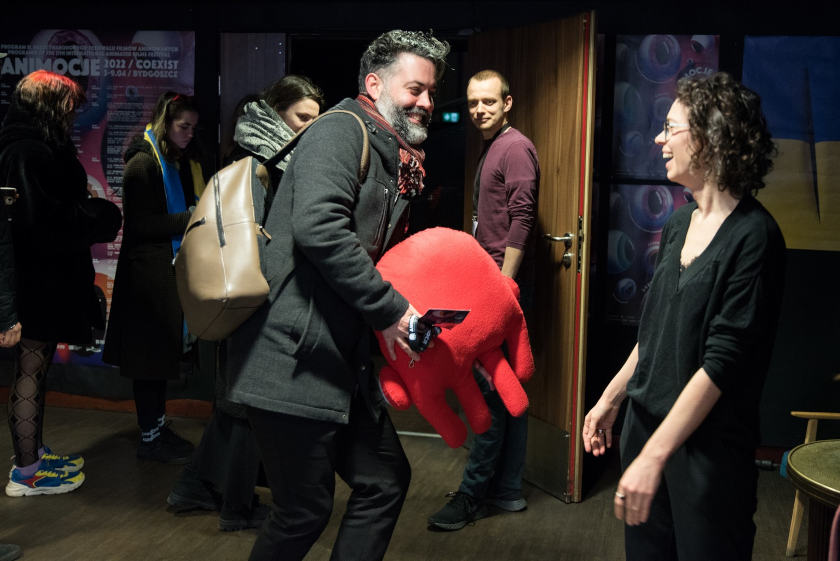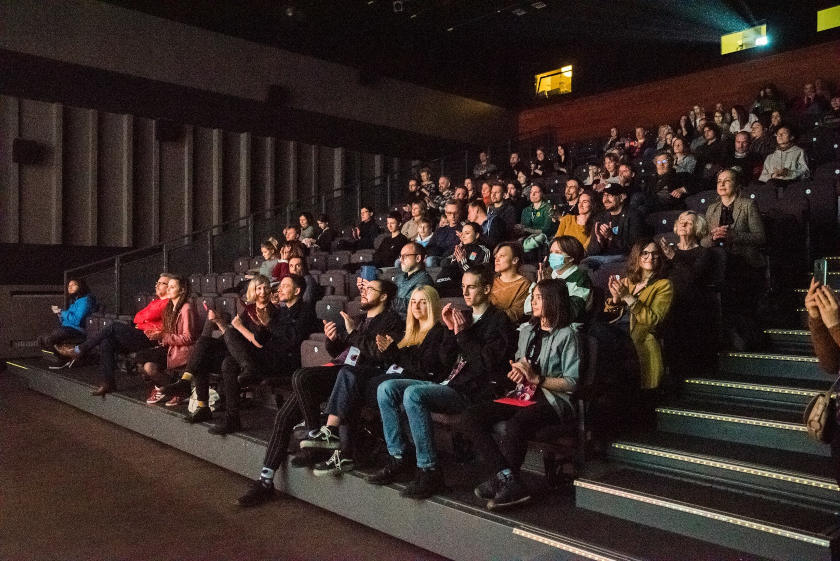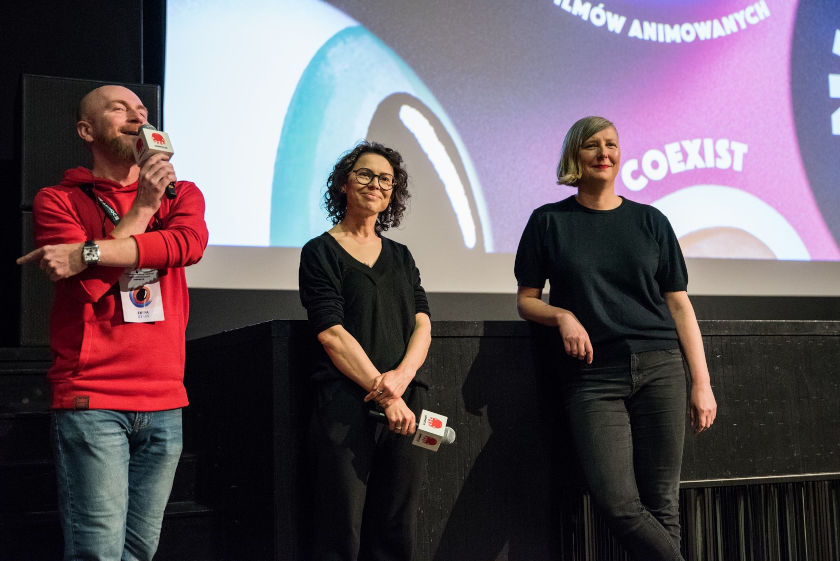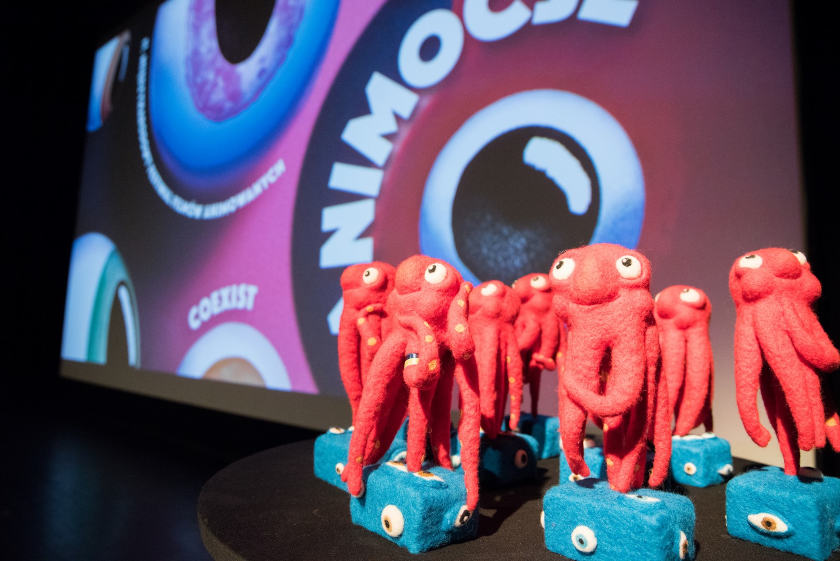 (festival photos: Dariusz Gackowski)
The 11th Animocje Festival took place 3-9 April 2022
SIGN UP: Want to read more free articles like this? Sign up for Our Newsletter