Awards & Prizes
Wolfwalkers, Souvenir, Souvenir Win at the 48th Annie Awards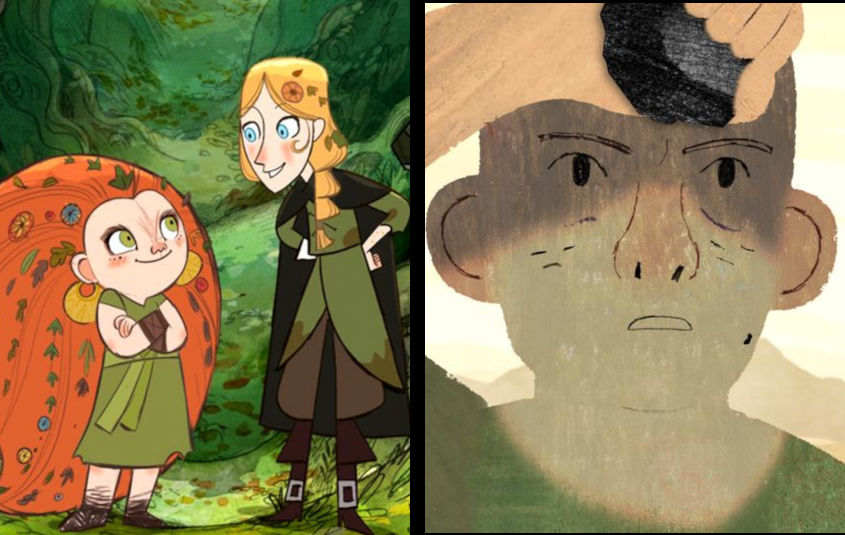 Even though Pixar's Soul received 7 Annie Awards  during the 48th virtual awards ceremony of the Annie Awards (including Best Feature and Wrtiing [Pete Docter, Mike Jones, Kemp Powers}), it was the European Wolfwalkers (Cartoon Saloon/Melusine Productions for Apple/GKIDS) who stood its ground, managing to grab even the Best Director Annie Award (Tomm Moore, Ross Stewart) at the 16th April award ceremony.
In Wolfwalkers, young apprentice hunter and her father journey to Ireland to help wipe out the last wolf pack. But everything changes when she befriends a free-spirited girl from a mysterious tribe rumored to transform into wolves by night.
Wolfwalkers garnered
five Annies
for: Best Independent Feature, Character Design (Federico Pirovano) , Direction (Tomm Moore, Ross Stewart), Production Design (Maria Pareja, Ross Stewart, Tomm Moore) , Voice Acting (Eva Whittaker as the voice of Mebh Óg MacTíre).
The Irish Cartoon Saloon studio won another Annie Award for There's A Monster in My Kitchen  (Best Sponsored Production)
Magic Light Pictures grabbed an Annie Award for Best Animated Special Production for its family film,  The Snail and the Whale (
here's the trailer)
. French
Bastien Dubois
won the Best Short Subject for his animated travelogue in 2D/3D,
Souvenir, Souvenir
, bringing to light his grandfather's Algerian war souvenir.
Best Student FIlm was awarded to the Gobelins film
La Bestia,
directed by Marlijn Van Nuenen, Ram Tamez, Alfredo Gerard Kuttikatt. A young mexican smuggler and a little girl travel illegally on top of a cargo train, called La Bestia, to get to the USA. An injury transforms his perception of the journey.
Another French victory was the best production design (TV/Media) for Shooom's Odyssey  (Julien Bisaro), which tells the story of a baby owl looking for its sibling in a Louisiana setting [Read our interview with Bisaro and Claire Paoletti].
The Winsor McCay Award for career contributions to the art of animation was presented to animator Willie Ito, designer Sue Nichols (posthumously) and animator/director Bruce Smith. The June Foray Award for significant and benevolent or charitable impact on the art and industry of animation went to animator and art director Daisuke "Dice" Tsutsumi.
The Ub Iwerks Award for technical advancement on the art and industry of animation was given to Epic Games  (Unreal Engine). The Special Achievement Award recognizing the unique and significant impact on the art and industry of animation went to Stone Circle Pictures' documentary Howard.
SIGN UP: Want to read more free articles like this? Sign up for Our Newsletter