Festivals
Etiuda & Anima 2021: Awards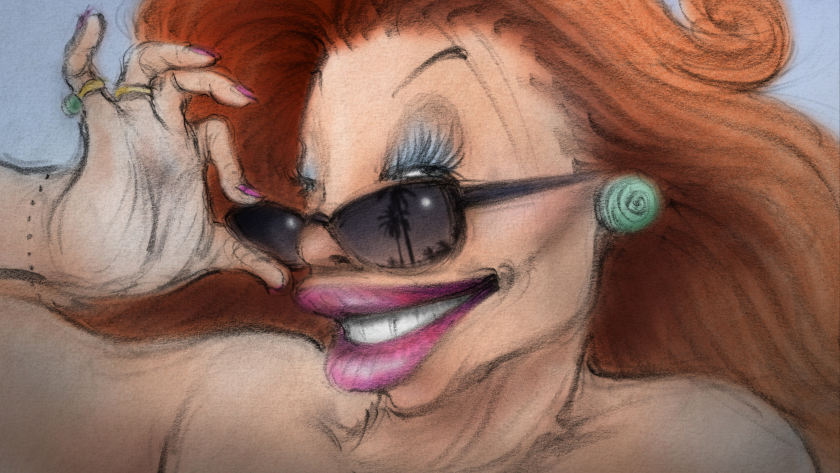 The Grand Prix of the Festival – the Golden Jabberwocky and 7000 PLN
AFFAIRS OF THE ART, dir. Joanna Quinn, Canada 2021
Joanna Quinn in her film Affairs of the Art in a daring way told the story of the Beryl family. We follow the story of the main character's life and her relatives with a beauty that only animations can bring: perfect drawing, perfect movie language, brilliant script, well constructed characters. It is a story about how people's aspirations complement reality. Life does not always give us the possibility to fulfill them, and even can make aspirations an obsession. It turns out that if somebody has an artistic soul and a passion that never goes out, he will madly enjoy all the colors of life.
The Silver Jabberwocky
ORGIASTIC HYPER-PLASTIC, dir. Paul Bush, Denmark, UK 2020
A formal language that is both playfully abstract and provocatively intelligible, in the best visual music tradition
The Bronze Jabberwocky
THE STORK, dir. Lucija Mrzljak, Morten Tšinakov, Estonia 2020
"Through a playful portrayal of freedom, this film reminds us about the absurdity of life and the silliness of unconstrained desire. We enjoyed following the grotesque behaviour of the protagonist, who demonstrates an opposition to mediocre life patterns of a couple whose life he intervenes into. It makes us question our own established patterns and values, and invites the viewer to follow the protagonist beyond social and physical norms."
Τhe Special Golden Jabberwocky and 3000 PLN
BUSLINE35A, dir. Elena Felici, Denmark 2021
The film in an interesting way leads the narration, showing how easy it is for us to turn our eyes away and look for excuses in a moment which requires reaction. A clear manifestation of human inactivity in a situation which may later have influence on the whole life.
HONOURABLE MENTIONS
 
COFFIN dir. Yuanqing Cai, Nathan Crabot, Houzhi Huang, Mikolaj Janiw, Mandimby Lebon, Théo Tran Ngoc, France 2020

Realistically showing life in a claustrophobic environment and turning attention to a problem which is often faced by densely populated Asians cities. A visual presentation of people stripped of their private space, who, for lack of other possibilities, are forced to find themselves in the difficult conditions in which they live.
NOIR-SOLEIL, dir. Marie Larrivé, France 2021
Taking us on a poetic journey that explores the relationships between generations of family members, some of which are long gone. This film enchanted us with its vibrant visuals and with subtle symbolical connections between a historical place, family affairs and nature.
JEAN,  dir. Marion Auvin, France 2020
"Jean from its first shot introduces us to the story which we follow with interest and alternately with emotions of anger and sympathy until the very finale. Not only the ending is surprising, but also the fact how much drama, emotions and life can be shown via simple lines and colorful blurs. So many things can only be successfully realized at once in the art of animation."
PRINCE IN A PASTRY SHOP,  dir. Katarzyna Agopsowicz, Poland 2020
A lyrical story in an extremely well dramatised, lyrical animation, with a graphic world of independent illustrative value at every moment.
ADDITIONAL AWARDS
Award of the Student Jury (Witold Dudzic, Paulina Gandor, Zofia Tomalska) VADIM ON A WALK dir. Sasha Svirsky, Russia
  PEOPLES CHOICE: Affairs of the Art,  dir. Joanna Quinn, Canada 2021
SIGN UP: Want to read more free articles like this? Sign up for Our Newsletter
Read More About: