Festivals
Fest Anča 2019: The Festival Will Be Happening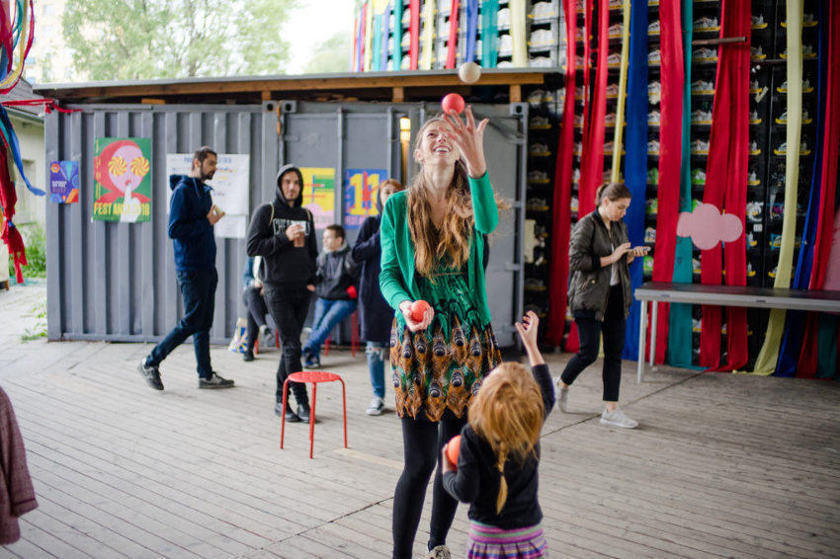 A Saturday night/ Sunday morning fire during  last weekend (18-19/5)  at Stanica Žilina-Záriečie, the main centre for activities for the Slovakian Fest Anča festival, whose 12th edition takes place 27-30 June. Read the story behind the incident.
That made many of the Slovakian and  international professionals worrying about both the venue (a beloved and relaxed place for many in the animation community) and the festival itself.  However, organizers assure that the festival will indeed be happening. They tell ZIppy Frames that part of the programme would move out of Stanica center -which will still continue to operate. The area affected was the S2 Room (used for screenings and concerts).
The following statement also appeared in the festival official page: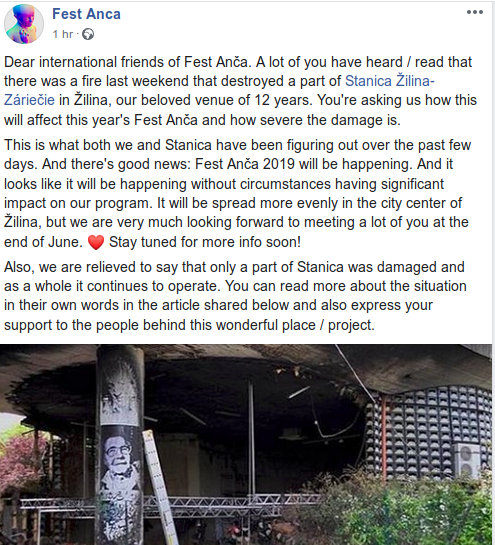 There's online crowdfunding donation process, also supported by the festival.
Fest Anča' festival takes place 27 June to 30 June 2019 in Žilina, Slovakia, and is financially supported with public funds from the Slovak Audiovisual Fund.
SIGN UP: Want to read more free articles like this? Sign up for Our Newsletter
Read More About: