Festivals
Fest Anča 2021 Showcases Non-Traditional Traditions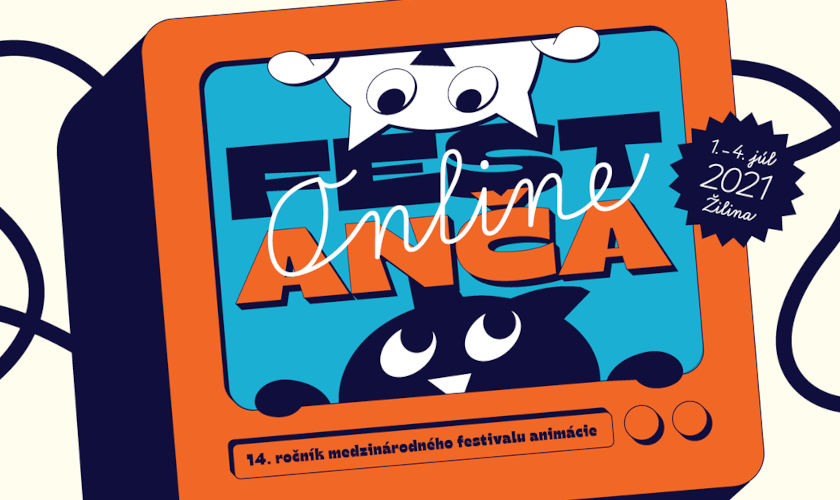 This summer, Fest Anča International Animation Festival will bring a selection of the best and most compelling Slovak and international animation.
Fest Anča's 14th festival edition (1-4 July 2021) will be primarily online (with a limited number of live viewers in Žilina). This year's edition features a solid programme combining animation with other art forms, quality dramaturgy, and stellar jury members. 
Because the situation around the pandemic in Žilina has improved after a long time and the restrictions will be loosened in the whole region, starting 7 July, we can allow a limited number of viewers to some live screenings and the accompanying programme in Žilina on 1-4 July - Ivana Sujová, festival director.
This year's theme is "Traditions" and is particularly of interest in today's context.
The theme is part of the intense socio-political debate today, but we feel the need to look at it broadly: through the prism of looking for home, one's own identity, the prism of building relationships in the family and beyond, but also to examine what previous generations left us with – environmentally, in terms of behavioural patterns, and even, biology - Jakub Spevák, Fest Anča's dramaturge and this year's Focus curator.
The Focus comprises six subsections of Slovak and international animated shorts with diverse approaches to the theme. Subsections include East or West, Home is the Best; As You Sow, So You Shall Reap; and A Leopard Can't Change Its Spots.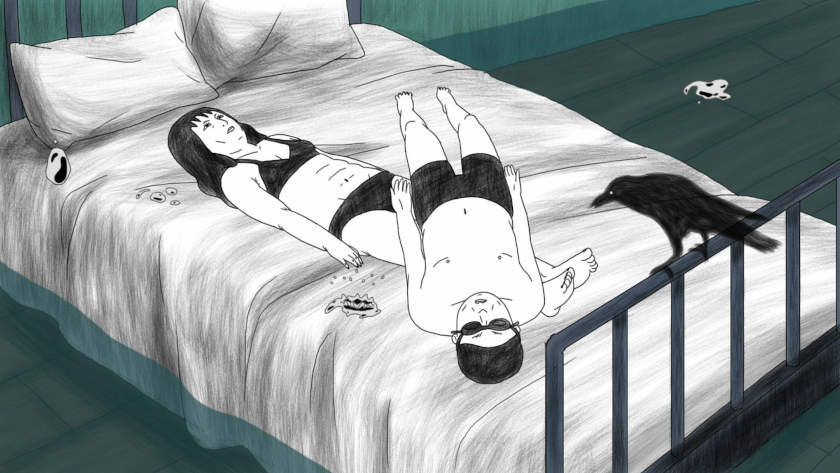 Ghosts, Jee-youn Park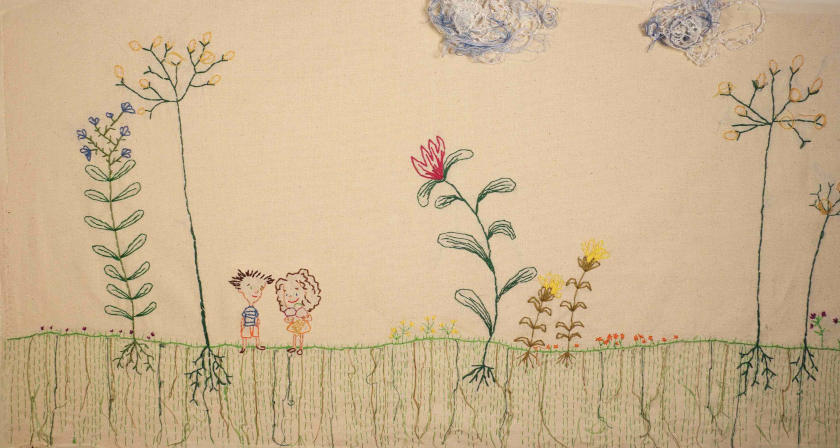 Marmalade, Radostina Neykova
In collaboration with Radio and Television Slovakia, TV bedtime stories will form part of the programme, featuring overviews of the most impressive ones since the 1960s and selections for kids and adults. These sections are the only part of Fest Anča's film programme not available online.

Traditions are also reflected in 14th Fest Anča's feature films selection. The animated documentary "Felvidek: Caught in Between" (2014), directed by Vladislava Plančíková, is a personal testimony about family, a search for roots, and an exploration of Slovak-Hungarian relations.
The second feature-length film of Fest Anča 2021 will be The Wolf House (2018) by Chilean creative duo, Joaquín Cociña and Cristóbal León. It revolves around a girl who has escaped from a sect and seeks refuge from her past. They chose a fairy tale-like aesthetic to narrate a brutal and not-so-distant chapter in Chile's history: Colony Dignidad (Dignity), for decades run by former Nazi Paul Schäfer under Pinochet's 'protecting hand'.  The film won the Caligari Award at the Berlinale.
The programme's last feature will be Viktor Kubal's legendary The Bloody Lady (1980).The film's screening will feature live musical accompaniment by instrumental duo Ranjevš & Óbasz, deriving from the jazz tradition with an avant-garde twist.
The Bloody Lady is the second feature-length film of one of the founders of Slovak animation. It draws inspiration from the historical legend of the cruel, Bloody Lady of Čachtice castle – Elizabeth Bathory. The film has minimalist animation and is dialogue-free. 
Apart from the thematic focus, Fest Anča will offer a selection of films divided into competitive and non-competitive sections. Of 1244 submissions from almost 70 countries, 243 were selected. Student films comprise an impressive third of the main competitive section, in a year when schools have mostly remained closed. A record 40 Slovak films were submitted to the festival.

This year's jury members are making this festival edition special. One of the virtual members of the main jury is French animator Osman Cerfon, the winner of the Anča Award 2020 with I'm Going Out For Cigarettes, one of the most awarded films in last year's selection. He will be joined by Estonian animator and director of the Animist Tallinn International Animation Festival, Mari Kivi, as well as Joaquín Cociña, co-author of the film The Wolf House – whose second co-author, Cristóbal León, participates in the Slovak jury.
Other jury members are Martin Smatana –  the animator who won the Anča Slovak Award 2019, Katarzyna Gromadzka – representative of the partner Polish Animarkt forum, Thịnh Nguyễn – another author of an awarded film (Anča Student Award 2020 for Tom Has a Plant), and Jair Salvador Flores Alvarez alias Kropka – scriptwriter and contributor to our own Zippy Frames.
Accompanying events


Music programme: Festival goers can look forward to the headlining German animator and musician Adi Gelbart, who will bring his electronic pop with a projection straight from Berlin. The local music scene is represented by Fokular, Dominik Suchý, Edúv syn, and Nina Pixel's audiovisual project made in collaboration with Adrián Kriška. DJ Matwe, Peal, Teapot and DJ Kristie Kardio will get the parties started. Concerts and parties will be held live at Stanica Žilina-Záriečie and the New Synagogue,
and listeners can also tune in from their own homes.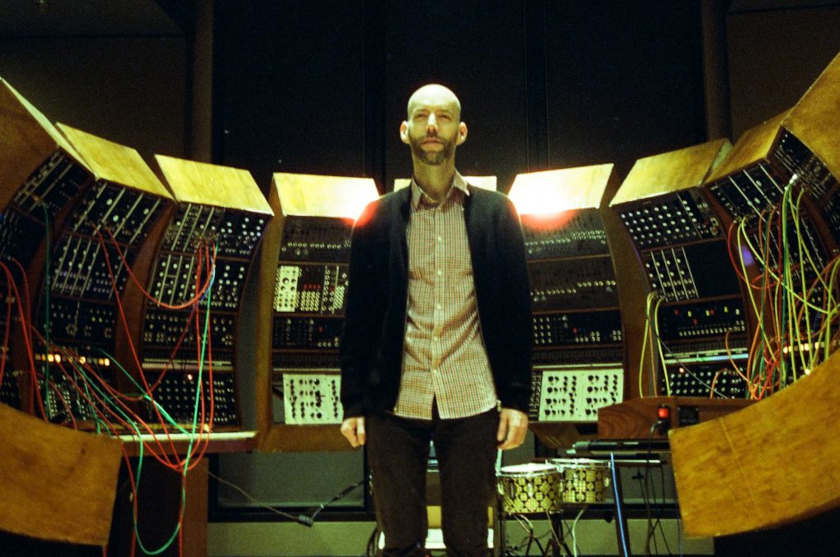 Adi Gelbart
Parties and Fest Anča favourites
Žilina and online streaming will have plenty of evening parties in early July. Tomáš Ferko alias Teapot will enliven Thursday with sound that spans genres and combines lush-layered electronics, sparse and haunting live instrumentation, and even batshit noise. On Friday, Peal – a familiar figure on Bratislava's underground scene and regular performer at renowned clubs among techno legends – will perform a playful, reliable, and well-thought set. On Saturday, Matwe will play an aggressive blend of electronic bombardment with special passion for industrial techno, EBM, and dark electro. DJ Kristie Kardio "techno is everything" will steer Saturday's party. And Fest Anča favourites Samčo, brat dážďoviek and DJ Karma je zdarma will show why tradition can be a good thing.
Traditions in non-musical events:The accompanying programme includes non-musical events related to Traditions such as the reading/performance Tale-teller's comeback. Since Slovak fairy-tale heritage seems rather close to everything our society deems strange and unsettling, during the 14th Fest Anča a travelling tale-teller will return to Žilina and tell captivating stories on the city's streets.

In her lecture And they lived happily ever aft..., Barbara Storchová, Ph.D., from the Institute of Ethnology at the Faculty of Arts of Charles University, will examine folk fairy tales, with special attention to their universal plot scheme – courting and winning a partner's heart. She will deconstruct courting from various perspectives and approaches, such as sociohistorical and anthropological analysis, psychological interpretations, and feminist criticism. The lecture is organised in cooperation with Kapitalks.

Joseph Beuys and the environment is organised in cooperation with the Goethe-Institut. Slovak painter and performer Robo Švarc will present the basic premises of Beuys' environmental and social artistic activism, seek to update its aspects to global climate development, and locate it within the framework of Slovak traditions. The lecture is part of the year-long Beyus will be Beyus project organised by the Goethe-Institut on the occasion of Joseph Beuys' centenary.
How to watch,  concerts and tickets info
Fest Anča 2021 will be streamed via the Spanish online streaming platform Festhome.com. Viewers can access the complete film programme from the festival webpage. he film programme will be accessible only to online festival pass and single admission ticket holders. Part of the programme from Žilina will be streamed on Facebook – and freely accessible.
Concerts by Edúv Syn, Nina Pixel, Fokular, and Dominik Suchý as well as discussions will be streamed for free. German animator and musician Adi Gelbart will come from Berlin and headline Fest Anča's musical programme with his special set in Žilina. 
The whole festival programme will "premiere" during the originally intended date in the first days of July, but due to the different nature of viewer's experience this year, organisers are keeping the online programme open for another week (up to 11 July 2021).
Concerts will only be available online for

24 hours after

the event.
Visitors can only buy single admission tickets to screenings and concerts in Žilina until maximum capacity has been reached. Pre-sale of online festival passes starts in mid-June. Festival passes for the live version will not be sold and pre-booked seats for the event will be unavailable
All of the festival's screening rooms have a maximum capacity of 30 seats, in accordance with the COVID alert system for cultural events.
Online tickets and live tickets are not interchangeable.
The theme of tradition corresponds to the visuals made by graphic designer Marek Menke. He uses motifs of Slovak TV bedtime stories Maťo and Klinček &Puf and Muf, considered the golden standard of Slovak animation (with the help of LITA, Society of Authors, rights for using the characters in the festival's visuals have been granted and the copyright holders' agreement has been obtained).
Fest Anča 2021 will also have a kids' programme. It will also be available online for discounted online kids' ticket holders. Plus the festival will feature a conference Industry section for local animation professionals.
SIGN UP: Want to read more free articles like this? Sign up for Our Newsletter
Read More About: