Festivals
Fest Anča: Selection Results 2021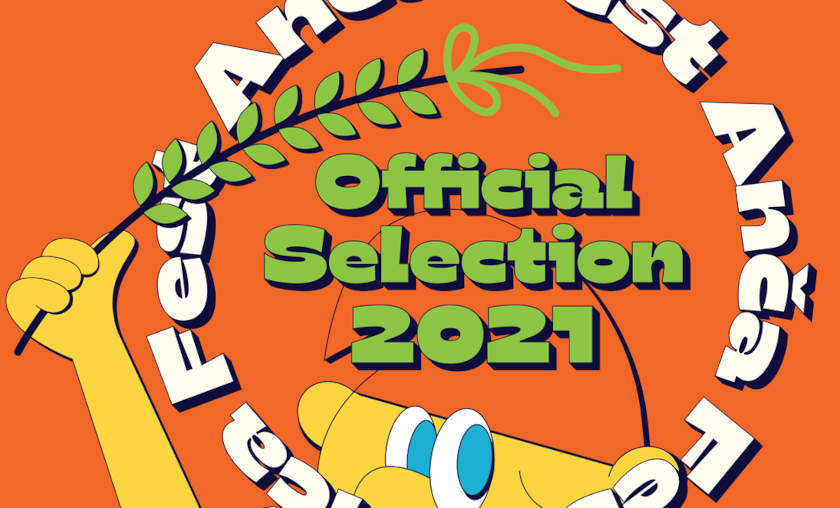 Despite the pandemic, the festival will present diverse films by renowned directors as well as newbies from all over the world.
The official selection features special thematic sections, including one specifically tailored to this year. New names have joined established festival favourites in competitive and non-competitive sections. Orgiastic Hyper-Plastic by Paul Bush, the experimental filmmaker and animator known for pushing the boundaries between documentaries, fiction, and animation, will compete for Best Animated Short. Others making a welcome return include Vera Neubauer with her film Tricky Women in Extremely Short Section of Extremely Short Films, and director Theodore Ushev with Apocalypse is Under the Blanket in World Panorama.

Main competitive section

This section will resonate with films by renowned artists and award-winners such as Affairs of the Art (a film directed by Joana Quinn and written by Les Mills, recently awarded at Clermont Ferrand Short Film Festival), and last year's Altötting (by Andreas Hykade, awarded at Ottawa International Animation Festival and nominated at Annecy).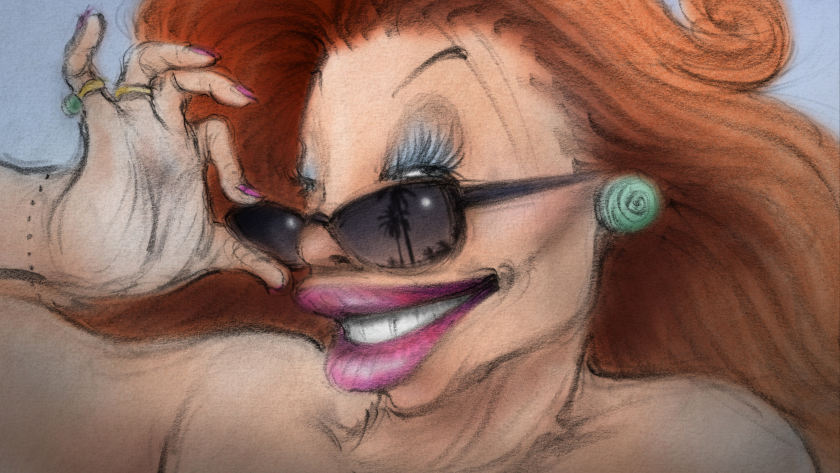 Affairs of the Art, Joanna Quinn & Les Mills


The main competitive section has diverse films of the highest quality this year, and we're sure our audience will love them. We had many student submissions – a third of the main competitive section – despite schools being closed for most of the year. We are proud to see Slovak animator Andrea Gabajová's Places featuring, too." - Ivana Sujová, festival director and pre- selection committee member.
Student films
Fest Anča has seen more submissions from primary art schools, such as the competitive section's Uninvited guests: a hand-drawn animated film by Jakub Mereš from Poprad art school, that depicts an encounter between two incompatible worlds. Other titles from primary art schools are also in the non-competitive section.
This shows the growing number of young animators in Slovakia – it's great. Fest Anča's Slovak selection annually showcases professional and student animation. And it's fantastic to present new talents that only got into animation as a hobby, - Jakub Spevák, dramaturge and member of the pre-selection committee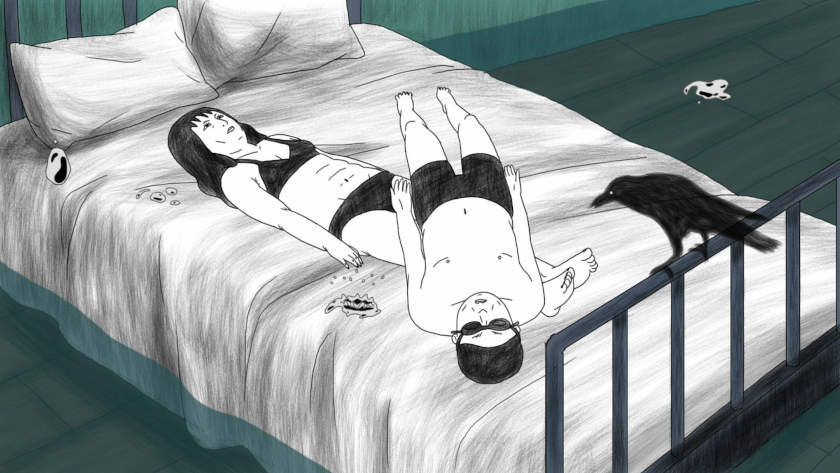 Ghosts, Jee-youn Park 


Music videos
Slovak films have a strong presence in the music video competitive section, too – Matej Mihályi's Prezident Lourajder – Destiny and Marián Vredík's Čisté Tvary – Fly have
been selected.

Animated films for kids
The kids' programme is an important part of Fest Anča. Films for kids are split into competitive and non-competitive sections

The short Bulgarian film Marmalade from the Kids' competitive section impressed us with its rather atypical approach to animation and a motivating message. The author, Radostina Neykova, tells the story of a boy and girl via embroidery in movement - Peter Gašparík, pre-selection committee member.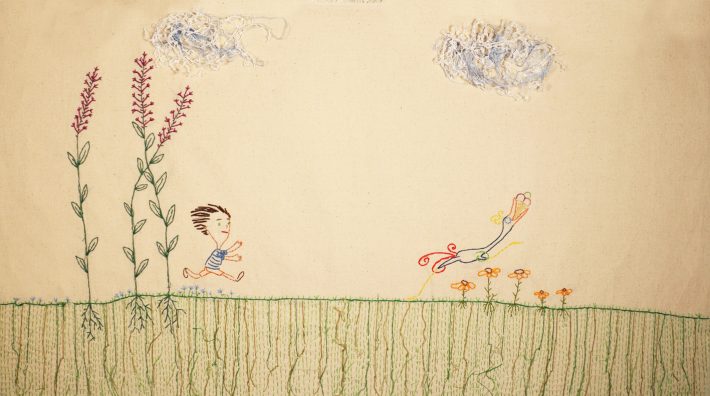 Marmalade, Radostina Neykova
The non-competitive section features Kata Strofová and the Secret of Snowflakes by Slovak animator and visual artist Veronika Kocourková.

Special sections

A special new section created exclusively for this year's festival has been added: Anča in a Facemask. "The section reflects upon the worldwide Covid-19 pandemic from animators' perspective. Some films capture the experience of life in the pandemic and a certain new reality we find ourselves in, others are more personal and deal with the topic of isolation," explains the dramaturge. "It's a time capsule, really," he adds. The section is a follow up to the Domased exhibition of illustrations that was part of Fest Anča 2020's programme and followed artists' experience of living through the
pandemic.

Regular Anča visitors are familiar with the many specialised sections such as Anča in Mordor and Anča in Wonderland, and this year will also feature Short Animated Document. Unique at Fest Anča is that 90% of films selected are premiering in Slovakia.
The festival lineup:
FILMS COMPETING FOR ANČA AWARD + ANČA STUDENT AWARD

Alice, Aleksey Sukhov  / Russian Federation
We hope you won't need to come back (s), Anastazja Naumenko  / Poland
Polka-dot boy, Sarina Nihei / France
Five Minutes Older (s), Sara Szymanska / Poland
The courgette's smile (s), Lucas Ansart / France
Precious, Paul Mas / France
Coffin (s), Yuanqing Cai, Nathan Crabot, Houzhi Huang, Mikolaj Janiw, Mandimby Lebon, Théo Tran Ngoc / France
Bye Little Block! (s) , Éva Darabos / Hungary
The Mistress of the Copper Mountain, Dmitry Geller     Russian Federation
Fruit, Ivan Li / Canada
Symbiosis, Nadja Andrasev / France
The Dip (s), Simona Mehandzhieva / United Kingdom
KKUM, Kang-min Kim / Republic of Korea
Ten, twenty, thirty, fourty, fifty miles a day (s), Mathieu Georis / Belgium
ORGIASTIC HYPER-PLASTIC, Paul Bush / Denmark
Angry Dogs, Shaun Clark / United Kingdom
The Chimney Swift, Frédéric Schuld / Germany
NIGHT BUS, Joe Hsieh / Taiwan
My Fat Arse and I (s), Yelyzaveta Pysmak / Poland
Tiger and Ox, Seunghee Kim / Republic of Korea
TIE, Alexandra Ramires ( Xá ) / Portugal
Push This Button if You Begin to Panic, Gabriel Böhmer / United Kingdom
Turning, Linnéa Haviland / United Kingdom
Places (s), Priestory     Andrea Gabajová / Slovakia
Soft and White, Gina Kamentsky / United States
Boy Oh Boy, Stephen Irwin  / United Kingdom
Naked (s), Kirill Khachaturov / Russian Federation
TWIGS (s), Hadas Alamgor / Israel
Hot Flash, Thea Hollatz / Canada
Ghosts, Jee-youn Park  /   Republic of Korea
DOGHEAD (s), Momo Takenoshita / Japan
Peregrine, Daniela Sherer / Israel
ALTÖTTING, Andreas Hykade / Germany
Crab, Shiva Sadegh Asadi / Islamic Republic of Iran
The Blank Page, Jake Fried / United States
Affairs of the Art, Joanna Quinn / United Kingdom

FILMS COMPETING FOR ANČA SLOVAK AWARD

Places, Andrea Gabajová / Slovakia
Prezident Lourajder – Osud, Matej Mihályi / Slovakia
Home Sweet Home, David Štumpf / Slovakia
Uninvited guests, Jakub Mereš / Slovakia
Čisté Tvary – FLY, Marián Vredík /Slovakia
Maze of memories, Anna Mária Medvecká / Slovakia
Trip to the Moon 1969, Samuel Ščerbák  /Slovakia
Sanctuary, Eva Matejovičová / Czech Republic
Boys tears, Zuzana Žiaková /Slovakia
Donna Bella, Emma Csuport / Slovakia
Fur, Kristína Bajaníková / Slovakia
On the Hill, Lukáš Ďurica, Juraj Mäsiar / Slovakia

VIDEO CLIPS COMPETING FOR ANČA MUSIC VIDEO AWARD

Prezident Lourajder – Osud, Matej Mihályi Slovakia
Gholü, Leo Nicholson / United Kingdom
Garnet Graves, Flavourcel / Canada
The Goose and The Common, Shadab Shyaegan / Austria
THROUGH, Ekaterina Zhuzhleva     Russian Federation
Yoshitoo! Bela Bulgakova / Germany
Nocturne, Alexander Dupuis  / United States
The Tower, Sunčana Brkulj / Croatia
PEMMICAN, Kelzang Ravach  / France
Resina – In (Ian William Craig rework), Mateusz Jarmulski / Poland
Craziest Things, Sacha Beeley / United Kingdom
El Mago Georges,  Katalin Egely / Hungary
Čisté Tvary – FLY, Marián Vredík / Slovakia
Drop to hell, Esteban Azuela / Mexico
Exo, Antony Barkworth-Knight / United Kingdom
Los Mundos: "Frutos Rojos", Dave Merson Hess  / Mexico
Careful, Alice Saey / France
Dance II, Julian Gallese  / Costa Rica
Zoo, Marie Novackova /   Czech Republic
Neo, Denisa Kalinová, Anna Smékalová     / Czech Republic
The Trembling Giant, Arina Shabanova  / Russian Federation
Summer Nights     Summer Nights, Ezequiel Torres, Pablo Rafael Roldán / Argentina
Sweater, Zilai Feng / United States
Ralph Mothwurf Orchestra // DRUCK feat. Vincent Pongracz
Fekry Helal / Austria

FILMS COMPETING FOR ANČA KIDS' AWARD
Alaska, Oxana Kuvaldina / Russian Federation
Mido and the instrumals, Roman Guillanton  / France
Om Nom Nom… , Minato Matsuda, Haruna Ueno, Tomoko Taiga / Japan
In Museum, Kateřina Coufalová  / Czech Republic
The Source of the Mountains, Camille Di Dio, Marianne Moisy, Briag Mallat, Benjamin François, Adrien Communier, Pierre Gorichon  / France
Marmalade, Radostina Neykova /   Bulgaria
Cornstalk, Anastasiia Zhakulina / Russian Federation

NON-COMPETITIVE SECTION

WORLD PANORAMA

Genius Loci, Adrien Mérigeau / France
ME, Begoña Arostegui / Spain
In the Hands of Puppets, Sarah&Charles / Belgium
Gold Is Eating People, Su Xia     China
Crowded, Nathania Rubin / Netherlands
I'M A FISH, Daria Melnikova / Russian Federation
Apocalypse is Under the Blanket         Theodore Ushev     Canada
Video Letter, Yuezhu Wang / United States
Run for the Bird Song, Ingrid Pucci / Estonia
Mad in Xpain, Coke Riobóo / Spain
Pishto's Birthday, Sonya Kendel / Russian Federation
Six to Six, Neta Cohen / Israel
Ashes, Hsin-Hsuan Yeh    / Taiwan
Sorry, I don't understand, Natalie Feoktistova / Belgium
30 Days of Shoegazing, Pei-Hsin Cho / United Kingdom
Huis Clos, Nina Winiger /Switzerland
6|6, Yali Herbet / Israel
The Stork, Morten Tšinakov, Lucija Mrzljak / Estonia
Black Sheep Boy, James Molle  / France
See Me, Patty Stenger, Yvonne Kroese     Netherlands
Thank you, Julian Gallese / United Kingdom
Elusiveness, Marija Vulic, Isidora Vulic     Serbia
SURA, Jeong Hae-ji / Republic of Korea
Nod. Wink. Horse., Ollie Magee / United Kingdom
Weeds, Élodie Ferrer / France
Gen Tree, Ronni Shalev, Alon Sharabi, Hod Adler / Israel
Ba, Svetlana Filippova / Russian Federation
Roach, Agustín Touriño / Argentina
Movements, Dahee Jeong / Republic of Korea
Funeral, Thịnh Nguyễn / Denmark
Enducated, Hsin Yu Chen / Taiwan
Dahu, Schnerb Mona / Belgium
Killing Time, Camille Guillot, Fanny Hagdahl Sörebo, Aleksandra Krechman, Sarah Naciri, Morgane Ravelonary, Valentine Zhang  / France
WOULD YOU PLEASE? Ada Güvenir / Belgium
Come On!, Keren Karasik  / Israel
How My Grandmother Became A Chair, Nicolas Fattouh / Lebanon
You Are not a Kiwi, Maria Saveleva / Estonia

SLOVAK PANORAMA

Between the Crowds, Viktoria Madanská  / Czech Republic
Nimral, Mária Dobrovodská / Slovakia
Full stomach     Plný žalúdok     Ingrid Lányiová  / Slovakia
Dollmaker, Romana Candráková     Slovakia
Issues, Andrea Pátková, Veronika Valentová /    Slovakia
Royal dog, Anna Mária Medvecká /  Slovakia
Glass, Adam Valluš, Emil Tomáš Faban / Slovakia
Funny Fruits, Matúš Ursíny / Slovakia
Aliens, Ivan Suvák / Slovakia
The smallest man, Dávid Šúry / Slovakia
Builders, Roland Korečko / Slovakia
Lunate, Klára Fedora Homzová / Slovakia

WORLD PANORAMA FOR KIDS

MiTCH-MATCH series #22, Géza M. Tóth     Hungary
A Tiny Tale, Sylvain Cuvillier, Chloé Bourdic, Théophile Coursimault, Noémie Halberstam, Maŷlis Mosny, Zijing Ye     France
Da Sola, Christoph Brehme / Italy
Sweet Tusk, Anna Hrachovec / United States
Cate Strophe and the Secret of Snowflakes, Veronika Kocourková /Slovakia
MITCH-MATCH series #09., Géza M. M. Tóth / Hungary
I am a Pebble, Berteraut Mélanie, Bresson Yasmine, Coulombier Léo, Grondin Nicolas, le Chapelain Maxime, Massé Louise / France
Big and Small, Natalia Grofpel     Russian Federation
Pea children, Dace Riduze  / Latvia
Leaf, Aliona Baranova / Belarus
STAR BRIGHT, Leno Miao & Mercedes Marro / Spain

ANIMATED DOCUMENTARY SHORT FILMS

Fragments, Jonas Hurrle / Germany
All Those Sensations in My Belly, Marko Djeska /Croatia
Just A Guy, Shoko Hara / Germany
POSTPARTUM, Henriette Rietz / Germany
Events Meant to Be Forgotten, Marko Tadic / Croatia
Toyhood, Zoë Hutber / United Kingdom
Cuckoo, Daniela Hýbnerová  / Czech Republic
Machini, Frank Mukunday, Tétshim  / Democratic Republic of the Congo
Hijack139, Joachim Berg, Sondre Johre / Norway

CONTEMPORARY ABSTRACT AND NON-NARRATIVE ANIMATION

MATE, Chaerin Im / United States
Knot Waking,  Lauren Flinner / United States
The Other, Arash Akhgari / Canada
Avant, Marcell Mostoha / Hungary
The Quest for Freedom and the Longing for Belonging, Noam Paul / Israel
What Time Is, Niina Suominen     Finland
Seer & Seen, Ghazal Majidi     Islamic Republic of Iran
Ménage à Trois: Flour, Eggs and Sugar, Michelle Choi / Republic of Korea
Liza, Bastien Dupriez     France
sfumato, Robert Seidel / Germany
The Gods Of Tiny Things, Deborah Kelly  / Australia
Asterisco, Tomás Pichardo / Dominican Republic
Life of a Pixel, Noam Goldfarb / Israel

The festival's annual programme includes international competitions of short animated films and music videos, as well as thematic and special focus film sections. Fest Anča has presentations, exhibitions, workshops, screenings for kids, and many more accompanying events.
The 14th Fest Anča International Animation Festival takes place 1-4 July 2021 in Zilina, Slovakia.
SIGN UP: Want to read more free articles like this? Sign up for Our Newsletter