Production
On the Dark(er) Side of the Light: In memory of Gil Alkabetz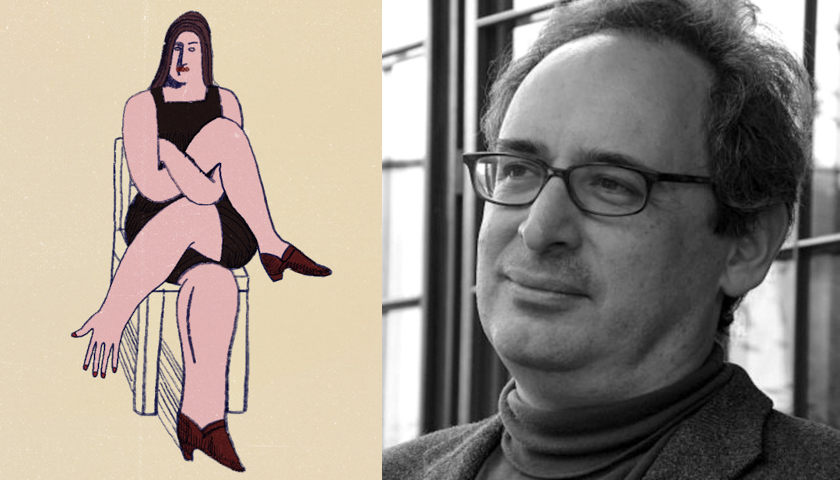 The untimely tragic passing of Gil Alkabetz, at 64, sparked an outpouring of disbelief and grief, making clear how much and widely he was respected and loved in the professional community and beyond. A mentor figure for some lucky ones, an open-hearted friend for the chosen, and a richly intelligent involved interlocutor for many others, who happened to meet him. But even for those who didn't have a chance, like this author, the feeling of warm, almost intimate closeness radiated and penetrated through his films and drawings.

The weight and nature of his unique contribution to the art of animation, as well as illustration and design, we are now to fully realize.
Gil Alkabetz leaves behind a remarkable body of work, truly original, or shall we say – deeply idiosyncratic. Full of paradoxes or even paradoxical in the core, as if fixed on and exploring this facet of creativity: abstract and tangible; amazingly witty and sharp – and in that gently subtle; filled with humor – always hiding gloomy overtones; built on bold gags – and meditative at heart; logically measured – and lively emotional, freely swinging on twists of mood. And in all that – quite self-reflective, aware of conditionality behind the concrete devices and broader artistic choices, and the art-form as such.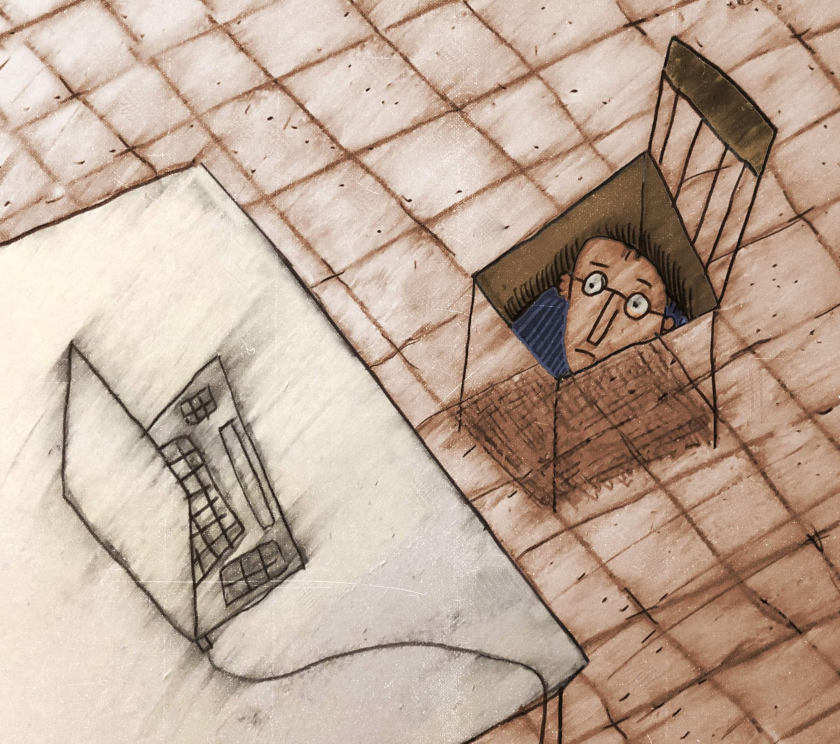 Gil Alkabetz drawing. Uploaded on his personal social media account (5 June 2022)
Born in Kibbutz Mashabei Sade, Alkabetz went to study at Bezalel Academy in Jerusalem; and started his career in film and design there. In 1995 moved to Stuttgart, Germany; in the following years was teaching in reputable film schools and giving numerous workshops internationally; besides getting engaged in commissioned projects, he even left a trace in 'big', live-action cinema, having made animated sections to the cult film 'Run Lola Run' (1998).
 
But of course, it is the line of independent auteur shorts (many made at Sweet Home Studio, which he founded together with his wife Nurit Israel) that he is mostly recognized for. Their complex poetics awaits and deserves thorough studying. Meanwhile, perhaps, a cursory, and subjectively selective look might hint at his evolution and to very range and nature of soft-core unassuming, yet radical enough experimentation within it.
In his very first, student film 'Bitzbutz' (1984) just the matter of the dark and light is being animated into characters and narrative, play with/around special relations/dimensions sublimates into meaningful fable. (He retains taste for black&white, silhouette-like aesthetics in later laconic narratives.)
In the second, 'Swamp' (1991), a parabola of senseless war is manifested through grotesquely fresh, counter-intuitive metaphor: mounted knights hanging on the balloons over the deadly morass fight with giant scissors instead of lances, to a bitter gravitational end.
Then comes 'Rubicon' (1997), an immediate popular icon – an old wolf-goat-and-cabbage riddle played out in a hilariously funny and clever game of gags, defying and asserting anew the mere logic and coherence of the spatial and representational.
(Those works might've been loaded with certain politicized implementations of the moment; now look not dated, but timely again and again, universally relevant.)
And another, even more popular film 'Morir de Amor' (2005) switches registers in genre and design, into sweet and elegant, yet still with good ironic touch, story of bonds and memories, starring a pair of parrots in the cage, no less.
Among maybe somewhat lesser remembered-appreciated works – his risky and expressive exercises in 'anti-animation' of sorts: exposing just the single picture, at changing angles-detailing and in dense editing. In 'Travel to China' (2002) that resolves in a compassionately sarcastic tableau of an immovable, imaginary journey. 
And in 'The Da Vinci Timecode' (2009) this move is taken to the extreme, to examining intently 'The Last Supper' through stroboscopic fog and storm, turned into magnifying lens, for that matter; and thus, reaching intrinsic insights into the secrets of this eternal and, to be honest, trivialized masterpiece, if not aiming at the mystery of art per see.
Alkabetz would repeatedly emphasize his belief in 'minimal storytelling'. And along goes his later strive towards extra-shorts (with sharp sketches inside ready to shoot out as compressed spring) – up to the idea of 'one-frame film', based, for instance, on his extraordinary drawings-cartoons. His very last film appeared to be also immediately related to those, if in a different fashion.
I happened to touch on it in some detail earlier this year, reviewing Anima Brussels 2022:

"In the music videos and commissioned films section, there came at the right moment a consolation of sorts, in 'Good and Better' / 'Beseder' by Gil Alkabetz (Germany, 2020, on Israeli musician Tova Gertner's song/performance). I first saw this piece at Stuttgart Festival last year, and have kept it in grateful memory since, as probably the deepest personal impression of the season. It's based on the artist's drawings, unique in nature-style (and rather widely known through generous postings on social media); I would've labeled them as philosophical caricatures of sorts; twisted or misconstrued figures in playing with and around the absurdity of reality and vice versa. And they are also as if pregnant with action, hiding convoluted, dormant gags inside. Alkabetz used to half-open those properties in one-second film exercises, at workshops (which I've heard about but never happened to see myself, alas); here he puts them at full throttle – brings them to life, to move, to dance, to embrace each other and all the sad and trite, and mellow imperfections of this world of ours. Together with truly touching, beyond sentimentality, tune and lyrics, and voice, it gets to an amazingly half-saddened but heartwarming film, with an ambivalent aftertaste akin to the notorious recipe in the old Jewish cuisine, reddish-in-honey – also a healing remedy, they say."
Now it inevitably looks like a farewell – in yet another idiosyncratic, paradoxical, pointed, and generously personal gesture
contributed by: Mikhail Gurevich
SIGN UP: Want to read more free articles like this? Sign up for Our Newsletter
Read More About: