Feature Animation
Little Vampire by Joann Sfar: Trailer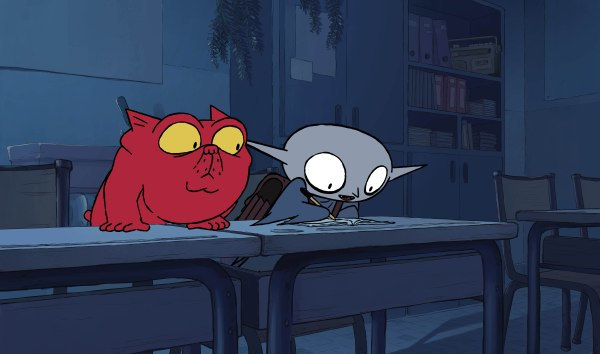 Based on Joann Sfar's graphic novel series Little Vampire (Petit Vampire), the new feature animation comes to the French cinema screens in October 2020.
Little Vampire is bored. He has been ten years old for three hundred years and he wants to go to school and make new friends. Michael is an orphan with problems at school, and his meeting with Little Vampire sets him on a course for adventure in a world of fantasy and imagination. As the two forge their new friendship, the terrible Gibbus appears - Synopsis
Watch the French trailer for Little Vampire:
The 2D animation film was selected for the 2020 Annecy Film Festival.
Petit Vampire will have its a theatrical release 21 Oct in France. The film is produced by Magical Society (Joann Sfar), StudioCanal, Panache Production, Story, La Compagnie Cinematographique, France 3 Cinema and RTBF.
SIGN UP: Want to read more free articles like this? Sign up for Our Newsletter
Read More About: