Shorts
Merry Xmas from Robert Grieves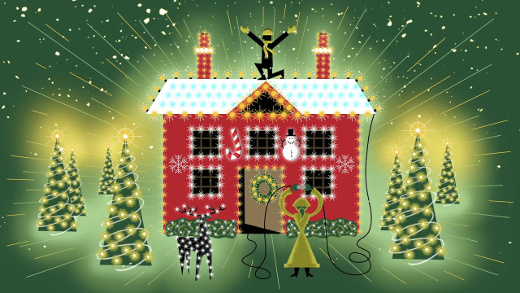 Electricity and champagne trade place in the inventive Xmas video. Watch below:
 Working frequently between the commercial sector and independent projects, Robert Grieves has written and directed  a short film for Sesame Street, as well as  8 film festival prizes for 'Sausage [presented at Zippy Frames].
He also teaches animation to illustration students at Camberwell College of Arts, and himself has an MA in Digital Animation and BA in Illustration.
Read More About: