Festivals
Piotr Dumała, Špela Čadež in 2015 Country Animafest, Cyprus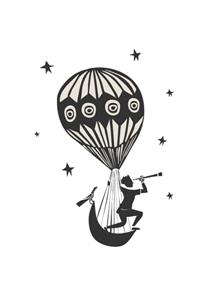 Hertzeldt's World of Tomorrow, Konstantin Bronzit's Annecy-awarded We Can't Live Without Cosmos, Theo Ushev's The Sleepwalker,  Andreas Hykade's Nuggets are some of the competition highlights of the 14th Country Animafest Cyprus - View of the World, which promises films with social commentary combined with experimentation for its 14th edition (13-18 July 2015).
Michaela Pavlatova's new film Different Kinds of People (Czech Republic), Chintis Lundgren's Life with Herman H Rott (Estonia, Croatia, Denmark), Frank Ternier 8 Bullets (France) complement some of the selection results.
 A Piotr Dumala retrospective is part of this year's proramme, as well as a poster exhibition of his work at the Hambis Printmaking Museum. The Polish director, also an illustrator, poster designer, and professor of Film School in Lodz (Poland), will be on this year's festival international jury.
Hippopotamy by Piotr Dumala won the Grand Prix at the 2014 Country Animafest, Cyprus
The retrospective of Piotr Dumala's films will be showing daily in the medieval hall at the main festival venue (Manor House in Palaepaphos), from July 16 to 18.
The Slovenian stop-motion animator Špela Čadež (Lovesick, Boles) comes to Cyprus as  a member of this year's International Jury committee.
Špela Čadež will lead a Puppet Animation Workshop at the King Nikokles Inn in Nikokleia (July 13 -15), with the creation of Puppets through the use of simple materials. An exhibition of her drawings and puppets is also scheduled during the festival.
Country Animafest presents an array of intensely political films by authors from neighboring countries.
Independent Syrian director Jalal Maghout presents his latest animated documentary Suleima, which tells the story of one a thousands of anonymous women that fight against dependency and injustice in Syria.
 Iranian director Sarah Saidan, with her film Beach Flags, well-received in many festivals including Cannes, Sundance, and Clermont Ferrand, focuses on women's rights in Iran. Italian director Simone Massi, "animatore resistente", whose work stands out for its strong political message expressed with lyricism and references to the cinema of resistance (cinema della rezistenza), participates in the festival with his latest film L'attesa de Magio.
 Two more filmmakers from Italy present their work, Mario Addis with Pene e Crudite and Tess Martin with the film Mario. A first for Animafest, the new National Competition Program boasts 10 films by Cypriot artists. Anim'est Romania, which celebrates its 10th edition this October, becomes the Guest Festival at this year's Animafest with its Creepy Animation Night. 
 An invitation to explore the dark side of animation, in a selection of bizarre, strange, unusual visual improvisations, grotesque imagery, many of them not selectable by other festivals precisely because of their extreme elements.
Director Luc Chamberland with Seth's Dominion sheds light on his articulate subject of he Canadian cartoonist Seth (Palookaville) , mixing insightful biography with vivid animation in an artful fusion of filmmaking techniques that perfectly captures Seth's manifold creative universe.
The Hungarian animation filmmaker and academic Tamas Patrovits will lead the Improvisational Animation Workshop at the Hambis Printmaking Museum in Platanisteia (July 16 to 18), again with stop-motion materials.
 Animateka festival (Slovenia) curates part of this year's children's program, with includes The Elephant and the Bicycle by Olesya Shchukina, Nikola Tesla's Secret Laboratory by Bruno Razum, A little star by Svetlana Andrianova and more.
 Estonian director Kaspar Jancis designs the festival's poster, and presents his new film Piano, a film where the lives of characters that have lost their head intertwine in a dramatic and less dramatic way in an ordinary concrete panel apartment building.
Greek singer and ethnic music scene representative Savvina Yannatou will close the festival with a Saturday 18 July concert (with her group Primavera en Salonico), in collaboration with the European Cultural Capital Pafos 2017. Venue: the Medieval Manor House at Palaepaphos, Kouklia.
Countryside Animafest Cyprus Views of the World is co-organized by the NGO Views of the World and the Hambis Printmaking Museum with the support of ASIFA Cyprus and the Ministry of Culture and Education of the Republic of Cyprus, a member of the EFFE platform (Europe for Festivals, Festivals for Europe).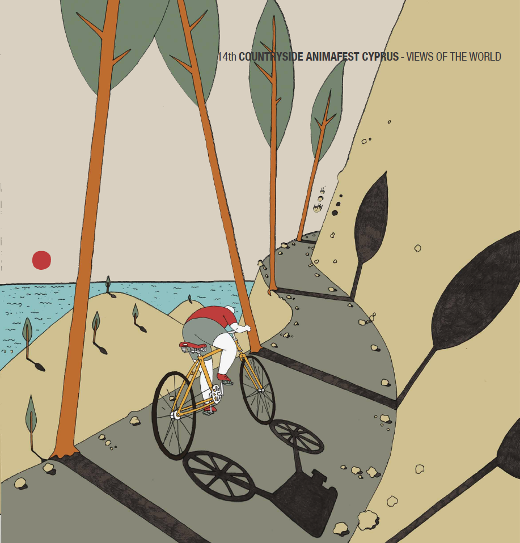 Read More About: