Shorts
Purpleboy by Alexandre Siqueira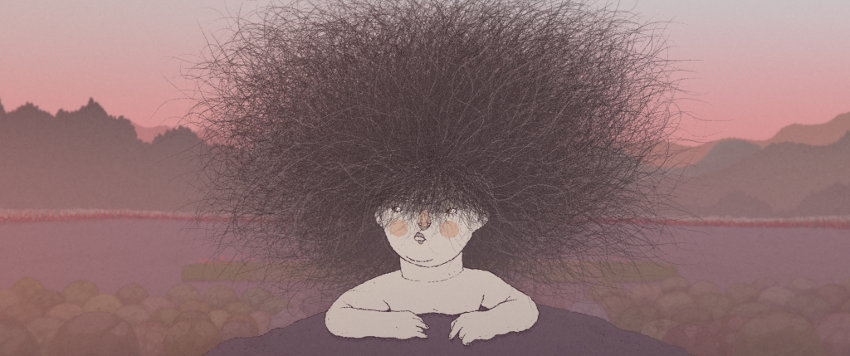 Director Alexandre Siqueira  became very sensitive to the theme of gender identity after reading the book Viagem Solitária, which tells the story of author João W. Nery, the first transsexual to be operated on in Brazil. Being born a girl in Brazil, the book talks about his confused childhood, especially in the adolescence period.
Brazilian society and culture had itself a troubled adolescence, especially a 21-year military dictatorship regime. As Alexandre Siqueira states, "the establishment of a code of military criminal procedure allowed the army and police to arrest and imprison without any legal protection any 'suspect'".
Siqueira's father was a a military parachutist for 15 years during this period, and is indeed in the crucial relationship between the father and the son that Purpleboy rests.
Oscar is a child who sprouts in his parents garden. Nobody knows his biological sex but he claims the masculine gender. One day Oscar lives an extraordinary but painful adventure in an authoritarian and oppressive world. Will he manage to have the identity recognition he desires so much? - Film Synopsis
Film Review (Vassilis Kroustallis)
It is a rare achievement to talk about gender, politics and not try to state the obvious -how bad has been the influence of politicians worldwide to individual liberties and trans liberties. Purpleboy is not a cry, it is a fable. Siqueira himself mentions the symbolic notion of the forest, the place of wolf masculinity in the film. But, really, the way gender is handled here is more intimate and complex at the same time. Both a jealousy for the (seemingly unattainable) macho attitude and a struggle against stereotypes would have made a lesser film effort an incomprehensible conundrum.
But not Purpleboy. The film keeps all its symbolisms (Oscar sprouts in the garden, clearly defined masculine and feminine roles in terms of wolf (father) and a hen (mother), but reaches for an adventure drama like no other. With a limited color palette (which intensifies Oscar's struggle) and panning shots which lead from childhood to adulthood, Purpleboy feels like a game to be taken really seriously. Especially when the personal mingles with the political, and the air (a constant mode of affection) is negated by fire, water and the earth Oscar needs to feed himself.
What comes out of Purpleboy is change: change in Oscar's hair,  change in the way your playmates become your enemies, change in the mother's face during the final shot, change in the way you learn to love but without sharing parochial ideas. Purpleboy is a strong artistic identity statement on all fronts.
Alexandre Siqueira was born in Rio de Janeiro in 1980. Since 1999 he develops and collaborates in several animated films projects. In 2010 he finished the animation filmmaking course at La Poudrière school, where he directed "Journey to the Sunflowers Fields". Purpleboy is his latest animated short film.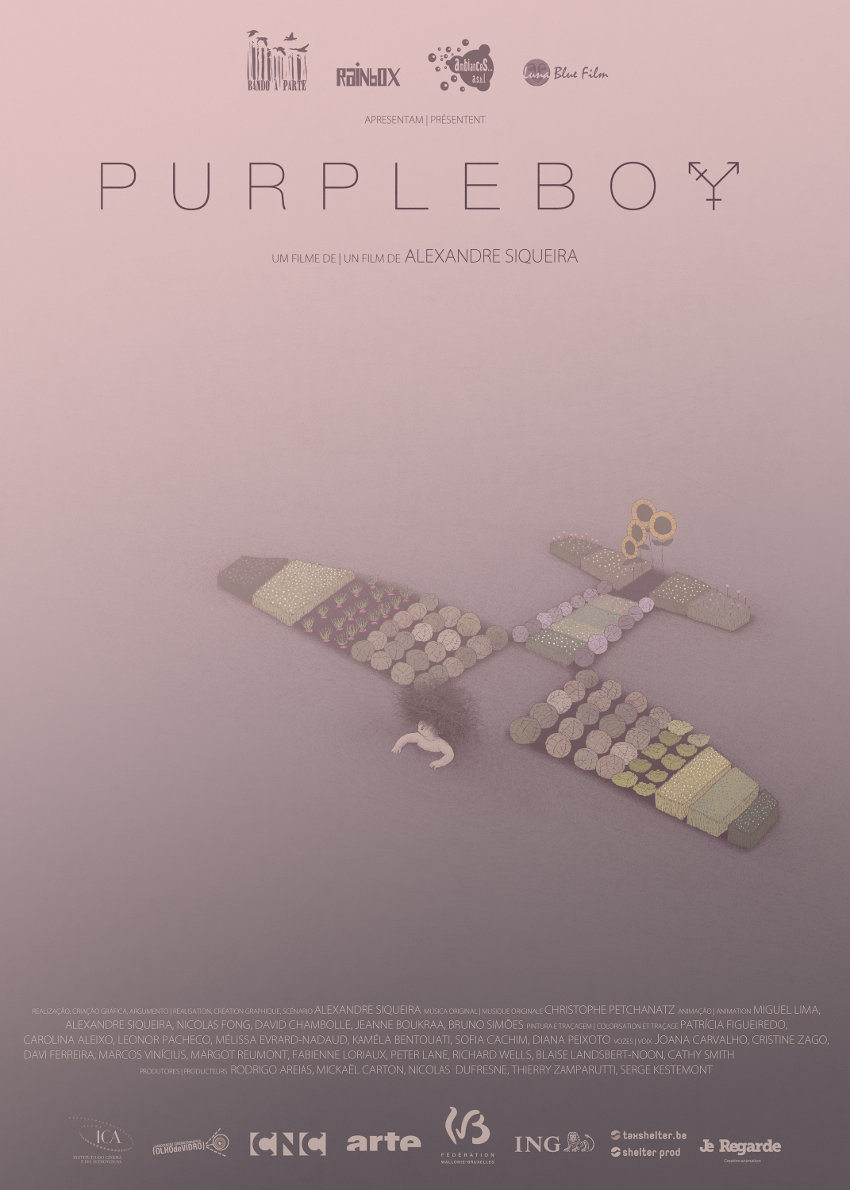 CREDITS:
Script, Storyboard, Layouts: Alexandre Siqueira
Animation : Miguel Lima, Nicolas Fong, David Chambolle, Alexandre Siqueira, Jeanne Boukraa
Création Graphique : Alexandre Siqueira
Edit : Nicolas Dufresne
Music : Christophe Petchanatz
Sound design : Laurent Martin
Production : Bando à Parte (Rodrigo Areias), Rainbox Productions (Mickaël Carton), Ambiances… asbl (Thierry Zamparutti), Luna Blue Film (Serge Kestemont)

SIGN UP: Want to read more free articles like this? Sign up for Our Newsletter