Festivals
51 Animation Shorts for Ottawa International Animation Festival 2022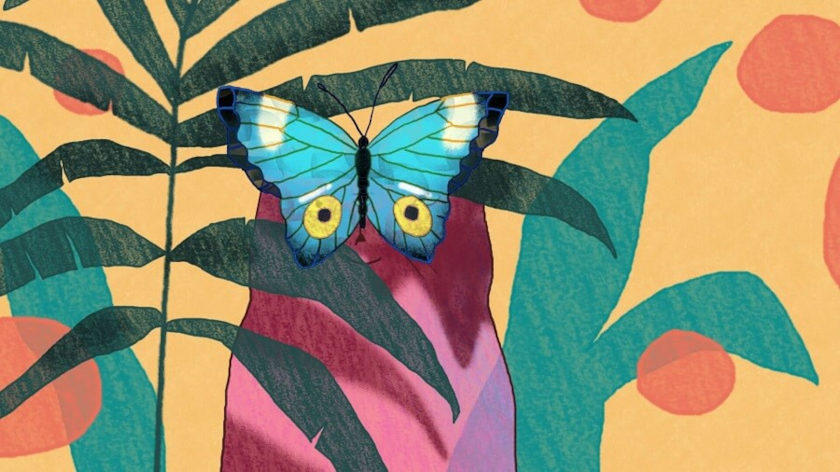 Getting the usual number of over 2000 submissions (2168 submissions, to be exact) the Ottawa International Animation Festival (OIAF) selected 51 animated works for its Official Competition. The Canadian festival separates narrative (18 animated shorts) and non-narrative (8 animated shorts) competitions, coupled with 14 student animated shorts and 11 commissioned animated shorts.

OIAF 2022 returns to in-person shenanigans with yet another tray of provocative, befuddling, hilarious and heart-swirling animation films that deal with war, female desire, functional and dysfunctional families, backflips and the long-awaited meeting of two great ducks Donald and Daffy - OIAF Artistic Director Chris Robinson. 


Familiar names (Andreas Hykade, Tal Kantor, Nikita Diakur, Claude Lyuet, Lizzy Hobbs) are in competition.  The Shorts Competition, which includes Student, Narrative, Non-Narrative, and Commissioned categories, will be judged by Marko Tadic, Terril Calder and Jonni Phillips.
The full lineup:
Narrative
100 Miles, Louis Bodart, Canada
Amok, Balázs Turai, Hungary & Romania
Backflip, Nikita DIAKUR, Germany
Beware of Trains, Emma Calder, United Kingdom
Bird in the Peninsula, Atsushi WADA, France & Japan
Dealing with War, Andreas Hykade, Germany
Drone, Sean Buckelew, United States
Hotel Kalura, Sophie Koko Gate, United Kingdom
Koerkorter (Dog Apartment), Priit Tender, Estonia
Letter to a Pig, Tal KANTOR, France & Israel
Lucky Man, Claude Luyet, Switzerland
O Homem do Lixo (The Garbage Man), Laura Gonçalves, Portugal
Sierra, Sander Joon, Estonia
The Debutante, Elizabeth Hobbs, United Kingdom
The Flying Sailor, Wendy Tilby & Amanda Forbis, Canada
The Loach, Xi Chen & Xu An, China
The Record, Jonathan Laskar, Switzerland
Triangle noir (Triangle of Darkness), Marie-Noëlle Moreau Robidas, Canada
Non-Narrative
11, Vuk Jevremovic, Croatia & Germany
CUBER, Vince Collins, United States
Donald Daffy, Peter Millard, United Kingdom
Iizuna Fair, Sumito Sakakibara, Japan
Intermission, Réka Bucsi, Hungary
Sed Saepe Cadendo, Gina Kamentsky, United States
The Hour Coat, Amy Kravitz, United States
Yin Mu (Silver Cave), Caibei Cai, China
Sed Saepe Cadendo
Commissioned
25 years, KANG MIN KIM, South Korea & United States
Animal Collective – "We Go Back", Winston Hacking & Michael Enzbrunner, United States & Canada
"Can't negotiate the melting point of ice", Yannis Konstantinidis & Marcos Savignano, United Kingdom
Cuco – "Caution", Cole Kush & Christopher Rutledge
Mac Miller – "Colors and Shapes", Sam Mason, United States
Online Business, "Downright Suspicious", Momoka Watanabe, Japan
Pharell Williams – "Cash In Cash Out", François Rousselet, United States & France
"PSSY", Nayon Cho & Simon Wilches Castro, United States
"Save Ralph", Spencer Susser, United Kingdom & United States
Kerwin Frost and Beats by Dre "The Cosmophones", Dan Streit, Christopher Rutledge, United States
TVFCU – "A Place For All of Us", Dale Hayward & Sylvie Trouvé, Canada & United States
Student
& MORE, Tsz-wing HO, Hong Kong SAR China
99¢ Pizza, Lucas Ansel, United States
Above the clouds, Vivien Hárshegyi, Hungary
Before Her Body Left, Yuxin Yang, China
Being Sisyphus for one second a day, Peixuan Cheng, China
Carlos Montaña, Ita Romero, Argentina
KLIMAX, Bea Hoeller, Germany
La bride (the dogs leash), Nicolas Piret, Belgium
Les larmes de la Seine (The Seine's tears), Yanis Belaid, Eliott Benard, Nicolas Mayeur, Etienne Moulin, Hadrien Pinot, Lisa Vicente, Philippine Singer & Alice Letailleur, France
Mountain Blues, Lucie Levrangi, United Kingdom
Slouch, Michael Bohnenstingl, Germany
The Pattern, Péter Bogyó, Hungary
Vampire, Xian Zhong, Taiwan & United Kingdom
Zoon, Jonatan Schwenk, Germany
Young Audiences, Ages 3+
Don't Be Scared (dir. Richard O'Connor, United States)
Fluffy Hour: PuiPui & MuuMuu "Selfish GyuGyu" (dir. Hiroyuki Mizoguchi, Japan)
Franzy's Soup Kitchen (dir. Ana Chubinidze, France, Georgia)
Hush Hush, Little Bear (dir. Māra Liniņa, Latvia)
Konigiri-Kun Parasol (dir. Mari Miyazawa, Japan)
My Name is Fear (dir. Eliza Płocieniak-Alvarez, Germany)
Rain (dir. Han Yuki, China)
Spuffies (dir. Jaka Ivanc, Slovenia)
The Smortlyback Come Back! (dir. Ted Sieger, Switzerland)
Toddler Talks (dir. Diana Reichenbach, United States)
Young Audiences, Ages 7+
Hello Stranger (dir. Julia Ocker, Germany)
La Reine Des Renards (dir. Marina Rosset, Switzerland)
Letters from the Edge of the Forest (dir. Jelena Oroz, Croatia)
Lost Brain (dir. Isabelle Favez, Switzerland)
Luce and the Rock (dir. Britt Raes, France, Netherlands, Belgium)
Snails' Breakfast (dir. Eugeniy Fadeyev, Russia)
Tales of the Salt Water (dirs. Tamerlan Bekmurzayev, Antoine Carre, Rodrigo Goulão De Sousa, Alexandra Petit, Martin Robic, France)
Animated Series Competition
Big Mouth – "A Very Big Mouth Christmas" (Henrique Jardim, United States)
Educational TV, Pablo Marcovecchio (Marco Caltieri, Uruguay)
Magical Caresses – "Masturbation: A Short History of a Great Taboo" (Lori Malépart-Traversy, Canada)
My Year of Dicks: Sex Talk (Sara Gunnarsdóttir, United States)
Safe Mode: Lana Among the Lilies (Justin Tomchuk, Canada)
Swop – "Dentist" (Job, Joris & Marieke, The Netherlands)
The Boys Presents: Diabolical – "John and Sun-Hee" (Steve Ahn, United States)
The Great List of Everything: Bathtub (Francis Papillon, Canada)
Ottawa International Animation Festival takes place from 21-25 September 2022.
(photo credits: Being Sisyphus for one second a day, Peixuan Cheng, China)
SIGN UP: Want to read more free articles like this? Sign up for Our Newsletter