Festivals
BIAF 2021: Selection Results (EXCLUSIVE)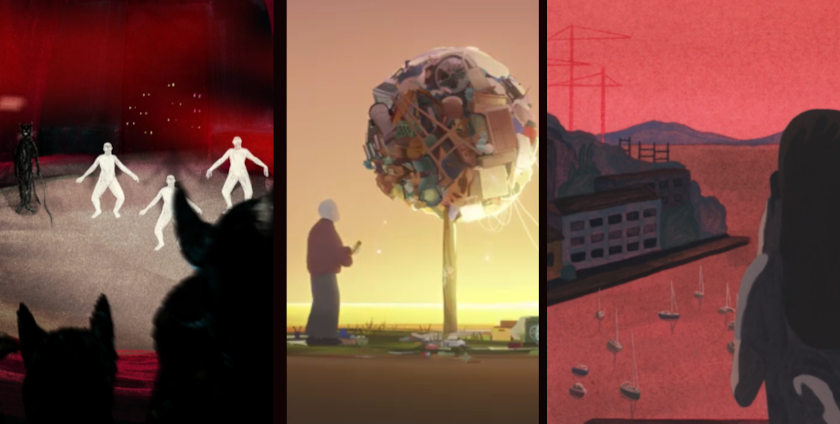 The festival revealed 39 short animation films, 15 graduation films, 9 TV&Commissioned in International competition and 20 Korean shorts animation films among 2,791 submissions from 101 countries.
Former BIAF Grand Prize 3 winners (and Juries at  BIAF previous years) such as Réka Bucsi, Tomek Popakul, Špela Čadež, and other previous festival winners such as Georges Schwizgebel, Michelle & Uri Kranot, Martina Scarpelli and Stephanie Lansaque & Francois Leroy return in the 2021 edition with their new films.
Films also featured in Cannes festival selection including   Cinefondation choices 'Beasts among us', 'Red Shoes' and My Fat Arse and I. In addition, Cannes directors fortnight 'Noir-Soleil' and Critics Week 'Anxious Body' are included.   
The festival's selection was carried out by Kim Hyemi (director of Climbing), Jang Nari (director of My Father's Room, Salvia at Nine) Rhee Souewon (Critic, FIPRESCI), Lee Eunhwa (Programmer) and BIAF program director, Eugene Kim.
Some highlights

1. Beasts among us | Natalia DURSZEWICZ | Poland | 6'
Set in a surreal world, a story about changing the roles of a victim and a hunter
2. Noir-Soleil | Marie LARRIVÉ| France | 20'30"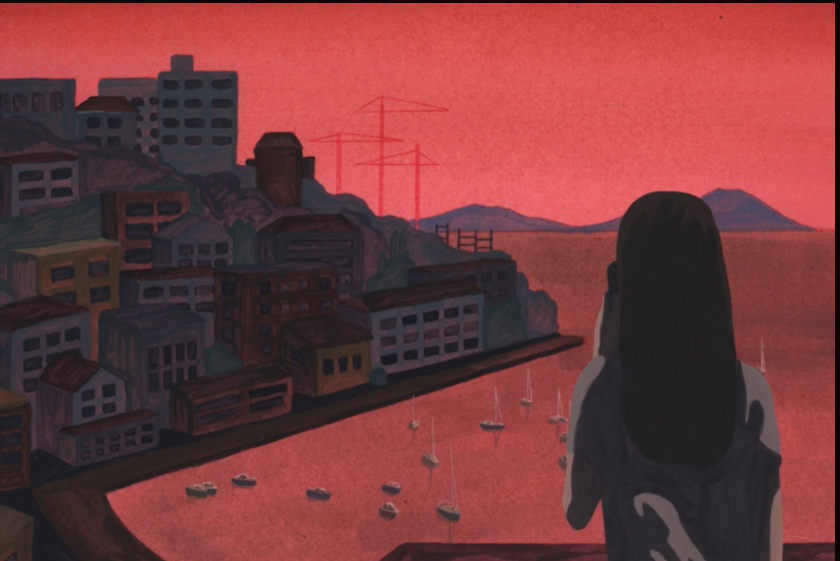 After an earthquake in Naples bay, the body of a man is found. While Dino and his daughter, Victoria, travel to Italy for a DNA test, the past catches up with them.
3. La grogne | Alisi TELENGUT | Canada | 5'46"
A child by all means tries to gain her father's affection, but the family dog proves to be a fierce rival. La grogne is a short animated film, a disquieting fable with dark humour, portraying the hurdles to maintain family equilibrium.
4, The Night Watch | Julien REGNARD | France, Belgium | 12'
A couple rushes out of a glamorous party. On their way home, an argument leads to a brutal car accident. When George regains consciousness, Christina has disappeared. He will then experience a real descent into hell.
5. Metallo | Calvin Antoine BLANDIN (CAB) | France | 12'50"
In an abandoned industrial site, an old man starts a mystical and solitary journey. His search for the truth takes him deep into the factory, to find the heart of the problem.
6. Love, Dad | Diana Cam Van NGUYEN | Czech Republic, Vietnam | 12'
She finds letters full of love her dad wrote her 15 years ago. Now she fights to get that love back
7. The Boob Fairy | Léahn VIVIER-CHAPAS | France | 13'
Who will best interpret the role expected of her? The lioness that we make a dancer for a show? Or the little girl who is gender stereotyped to be worthy of attention? The Roberts' Fairy will judge who best plays her role.
8. Namoo | Erick OH | USA, South Korea | 10'43"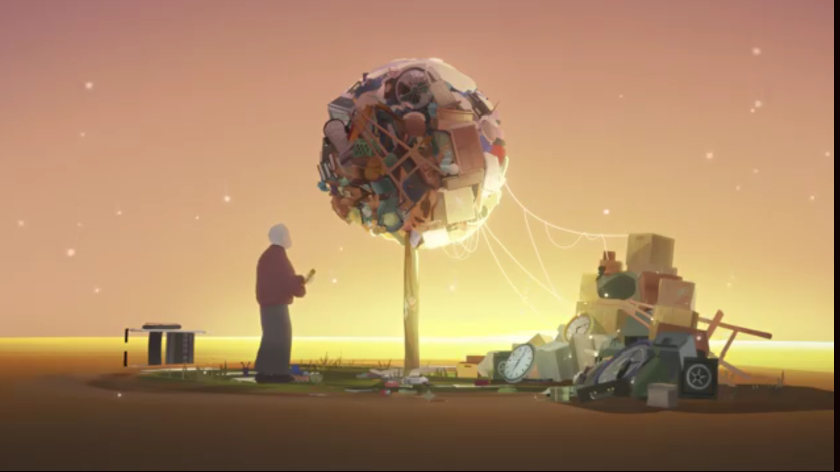 Inspired by the passing of Erick's grandfather, Namoo follows the meaningful moments of one man's life from beginning to end and marks Oh's most ambitious and personal work to date.
The full BIAF 2021 lineup:
BIAF International Competition  (39 Films)
3 geNARRATIONS Paulina ZIÓŁKOWSKA, Poland
Absense Marc HÉRICHER, France
Affairs of the Art Joanna QUINN ,UK, Canada
Anxious Body MIZUSHIRI Yoriko, France, Japan
Beasts among Us Natalia DURSZEWICZ, Poland
Bestia Hugo COVARRUBIAS, Chile
Can You See Them? Bruno RAZUM, Croatia
Comeback Vladimir LESCHIOV, Latvia, Lithuania
Cromosoma X Lucia BULGHERONI, Italy
Dad is Gone Pere GINARD, Spain
Darwin's Notebook Georges SCHWIZGEBEL Switzerland
Easter Eggs Nicolas KEPPENS, Belgium. France, Netherlands
Ecorce(Peel) Samuel PATTHEY, Silvain MONNEY Switzerland
It Rains Magali ROCHA, Carolina CORRAL, Mexico
It Was Raining Ignacio LILLINI ,Argentina
Kaiju Decode S/N ,Japan
La grogne Alisi TELENGUT, Canada
L'Amour en Plan(Plans for love) Claire SICHEZ, France
Love, Dad Diana Cam Van NGUYEN Czech Republic, Vietnam, Slovakia
Metallo Calvin Antoine BLANDIN (CAB), France
Mr. Pete & the Iron Horse Kilian VILIM, Switzerland
My Fat Arse and I Yelyzaveta PYSMAK, Poland, Ukraine
Noir-Soleil Marie LARRIVÉ, France
Red Shoes Anna PADĚROVÁ, Czech Republic
Steakhouse Špela ČADEŽ,Slovenia, Germany, France
Takano Intersection ITO Mizuki, Japan
The Awakening of the Insects Stéphanie LANSAQUE, François LEROY, France
The Boob Fairy Léahn VIVIER-CHAPAS France
The Hangman at Home Michelle and Uri KRANOT France, Denmark, Canada
The Moon Tomek POPAKUL, Poland
The Night Watch Julien REGNARD, France, Belgium
The Train Driver Christian WITTMOSER , Zuniel KIM, Germany
Trona Pinnacles Mathilde PARQUET, France
When I am Sad Lilit ALTUNYAN, Armenia, France
Battery Daddy JEON Seungbae, South Korea
Namoo Erick OH ,USA, South Korea
Stars on the Sea JANG Seungwook, South Korea
Invisible Eyes JUNG Seunghee, South Korea
Eyes and Horns IM Chaerin, South Korea, Germany, USA
BIAF2021 International Competition – Graduation (15 Films)
Amayi Subarna D, India
Belly Talkers Kate RENSHAW-LEWIS, USA
Dog Person LIU Chenyi, Taiwan
Don't Drop the Goose Jurie VISAGIE, South Africa
Forever Mitch MCGLOCKLIN ,USA
Girl in the Water HUANG Shirou, Taiwan
Homebird Ewa SMYK, UK
How Small! Charlene XU ,USA
Megamall Aline SCHOCH ,Switzerland
Password to the * * * * * Adél SZEGEDI, UK
Scaphoid and Patterns Théo GUYOT, Belgium
Sisters Andrea SZELESOVÁ, Czech Republic
Sweet Nothing Joana FISCHER, Marie KENOV, Switzerland
The Blue Castle KAWAHARA Setsuka, Japan
The Fog HWANG Ziyoo, UK, South Korea
BIAF2021 International Competition – TV&Commissioned (9 Films)

A Little Too Much Martina SCARPELLI, USA
Career Limiting Anna MANTZARIS, UK, New Zealand, Sweden
Cradle Paul MURESAN, Romania
Kaleidoo Zsuzsanna KREIF, Réka BUCSI, Balázs TURAI, Hungary, USA
Mum is Pouring Rain Hugo DE FAUCOMPRET, France, Germany
Rabbit Hole HE Lo, Taiwan
Vanille Guillaume LORIN, France, Guadeloupe
JNKYRD "Varsity (feat. Ohhyuk)" MV LEE Gyuri Cloe, South Korea
Tish Tash SHIN Changhwan, South Korea
BIAF2021 Korean Short (20 Films)
1021 ROH Youngmee, South Korea
Floating Memories OK Seyoung, South Korea
Web CHO Aran, JEONG Yerin, KIM Jeungwoo, South Korea
Battery Daddy JEON Seungbae, South Korea
I Never Want to Eat Churros!! HEO Jeongin, South Korea
Namoo Erick OH USA,, South Korea
Red Table KIM Hakhyun, South Korea
Silent Letter LEE Minji, LEE Jaea, SHIN Suhyeon, South Korea
Stars on the Sea JANG Seungwook, South Korea
Invisible Eyes JUNG Seunghee, South Korea
The Ark of the Desert KIM Areum, South Korea
Blindness PARK Yuseon, South Korea
Eyes and Horns IM Chaerin, South Korea, Germany, USA
Home HWANG Yoochae, South Korea
Corner of the Room LEE Yunji , PARK Jaebeom, South Korea
Waving Through a Window KANG Yumin, South Korea
Chewing PARK Yena, South Korea
Troy LEE Haeinn, LEE Haejin, KIM Mingyo, South Korea
Peanut Factory KIM Seongmin, South Korea
Piropiro BAEK Miyoung, South Korea

The 23rd Bucheon International Animation Festival will take place from October 22 to 26, 2021 at Bucheon City, South Korea.
SIGN UP: Want to read more free articles like this? Sign up for Our Newsletter