Festivals
69 Animation Shorts for BIAF 2022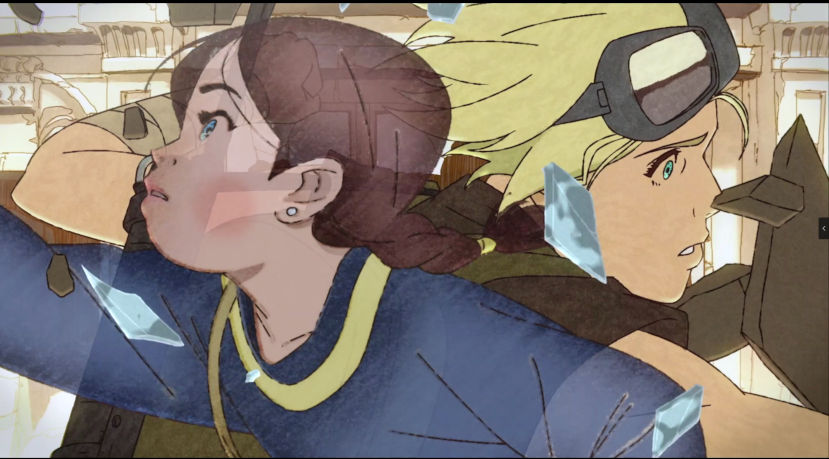 69 animated short films have been selected for the Bucheon International Animation Festival (BIAF), which will be held from 21 to 25 October, 2022 in South Korea.
Bucheon International Animation Festival selected 38 short films, 12 graduation films, 8 TV&Commissioned for International competition and 11 Korean short films among 3,001 submissions from 103 countries. Former winners of the BIAF Grand Prize, Jeff Le Bars, Sarah Saidan, Réka Bucsi, and other previous winners of the festival―Yu Yu, Joung Yumi, Stéphane Aubier & Vincent Patar―have joined the 2022 edition with their new films.
Selected films also featured in the Cannes festival selection including 'We are not there tomorrow' & 'Spring Roll Dream' in Cinéfondation (La Cinef) for Short Competition. In addition, Moon Sujin's 'Persona', selected for Short Competition in Cannes festival and winner of Annecy Graduation Cristal―is included in the Graduation Category.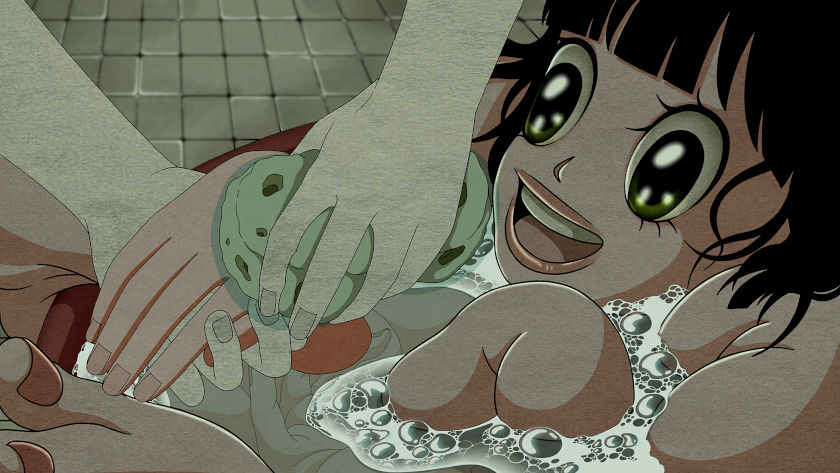 Persona
Furthermore, 'Shape of the Wind', a new film by Lee Sunggang―Annecy Feature Cristal-winning 'My Beautiful Girl, Mari'; (2002) director―and 'Run Totti Run', a film that marks the directorial debut of Pixar's veteran animator Shad Bradbury, will have their world and international premieres at BIAF.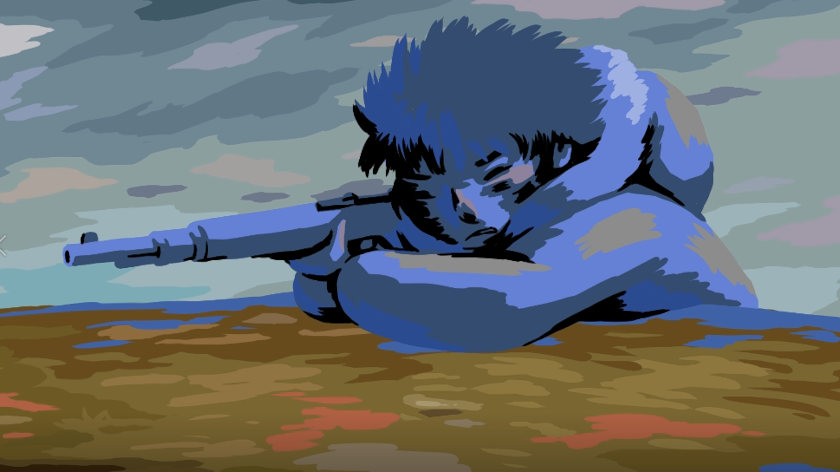 Shape of the Wind
The Venice Film Festival selected 'Christopher at Sea', directed by Tom CJ Brown, is another notable pick of BIAF2022. Considering Asian films, included in the short competition are: Locarno's pick 'Tiger Stabs Tiger' by Shen Jie and 'A Girl Meets a Boy and a Robot' by Watanabe Shinichiro, famous for his series 'Cowboy Bebop'.
Highlights:
1. Shape of the Wind | LEE Sunggang | South Korea | 12'39''
A boy living with his sick grandmother, arms with a gun to get revenge on a wolf who killed a lamb. However, the boy gets lost in a blizzard and faints. After a while, the wolf reappears and drags him somewhere.
2. Christopher at Sea | Tom CJ BROWN | United Kingdom/France | 19' 59''
Christopher embarks on a transatlantic voyage as a passenger on a cargo ship. His hopes of finding out what lures so many men to sea sets him on a journey into solitude, fantasy and obsession.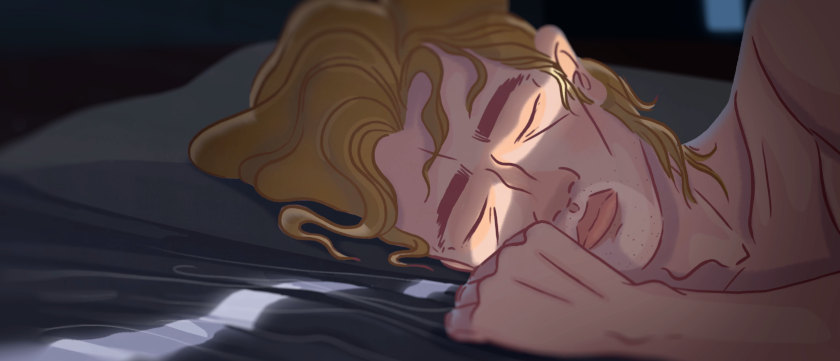 3. Tiger Stabs Tiger | SHEN Jie | China | 21'42''
Irreversible penetrations, repeated collisions, intense touches and adhesions…bring both life and death.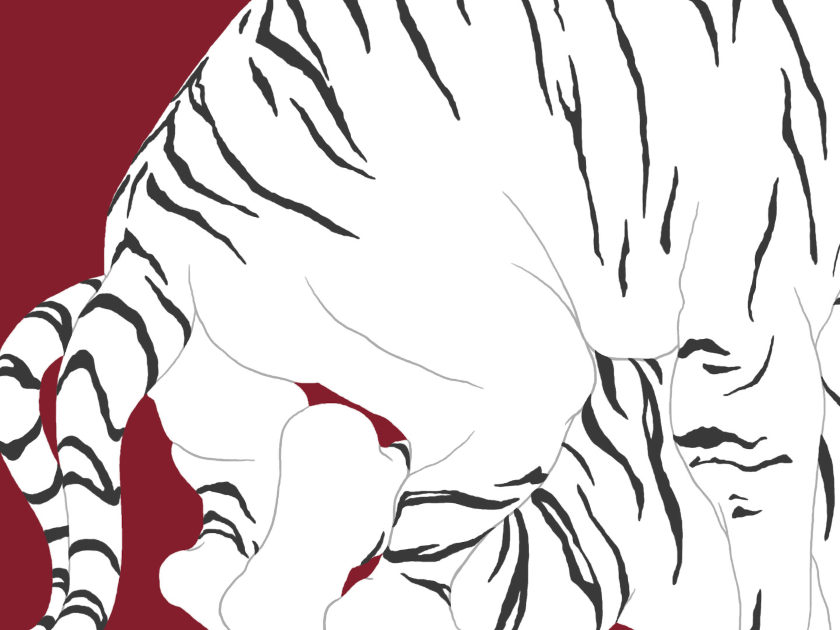 4. Run Totti Run | Shad BRADBURY | USA | 17'30''
A young boy and his dog in the rice fields of Cambodia encounter an unmoving obstacle that will bring to light their love. An endearing love story between best friends.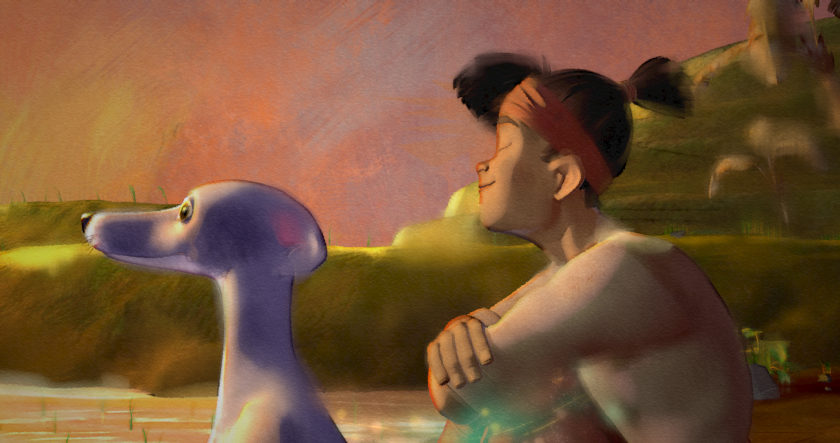 5. A Girl Meets a Boy and a Robot | WATANABE Shinichiro | China/Japan | 19'33''
Having lost her memory, a girl wanders alone in the desert of ruins. She encounters a robot who has also seemed to lose its memory and a boy seeking Crystal of time.
The full lineup:
Short Film Competition

A Girl Meets A Boy and A Robot, WATANABE Shinichiro
A Guitar in the Bucket, KIM Boyoung
Amok, Balázs TURAI
CANARY, Pierre-Hugues DALLAIRE, Benoit THERRIAULT
Christopher at Sea, Tom CJ BROWN
Dog – Apartment, Priit TENDER
Drone, Sean BUCKELEW
Ecorchee(Skinned), Joachim HERISSE
El After del Mundo, Florentina GONZALEZ
Home of the heart, Sarah SAIDAN
House of Existence, JOUNG Yumi
HYSTERESIS, Robert SEIDEL
Intermission, Réka BUCSI
Luce and the Rock, Britt RAES
Meal On The Plate, XIE Chenglin
New Moon, Jeff Le BARS, Jérémie BALAIS
Pachyderme, Stephanie CLEMENT
Pina, Jérémy DEPUYDT , Giuseppe ACCARDO
Remember How I Used to Ride a White Horse, Ivana Bosnjak VOLDA, Thomas Johnson VOLDA
Run Totti Run, Shad BRADBURY
Scale, Joseph PIERCE
Searching Heleny, Esther VITAL
Seniors 3000, Julien DAVID
Shape of the Wind, LEE Sunggang
Slow Light, Katarzyna KIJEK, Przemysław ADAMSKI
Spring Roll Dream, VU Mai
Supper, Dániel BÁRÁNY
Suzie in the Garden, Lucie SUNKOVÁ
The Debutante, Elizabeth HOBBS
The Garbage Man, Laura GONÇALVES
The Island of Us, YU Yu
The Record, Jonathan LASKAR
The Sausage Run, Thomas STELLMACH
The Shadow of the Butterflies, Sofia El KHYARI
Tiger Stabs Tiger, SHEN Jie
Two Sisters, Anna BUDANOVA
We are not there tomorrow, Olga KLYSZEWICZ
YUGO, Carlos Gómez SALAMANCA
Graduation Film Competition

After Wind After Rain, WANG Yuezhu
Before Her Body Left, YANG Yuxin
Birdsong, CHENG Michelle
Boogerly Love, IKEDA Kano
Defoam, CHAN Pui Sze
Have a Good Night, ZHANG Shengluo
Laika & Nemo, Jan GADERMANN, Sebastian GADOW (Co-Director)
Persona, MOON Sujin
Red Giant, Anne VERBEURE
Roots, Maddalena BROZZI, Sara MOSCHINI, Laura CAGNONI
Visit, KIM Huiji
What They Left Behind, GU Vicky Xingyu

Korean Short Competition

A Guitar in the Bucket, KIM Boyoung
Breeze, Justine SUH
Dona on the Island, CHUNG Huibin
Good Night, LEE Jung-seo , LEE Seo-bin , YOON Ji-yeon
House of Existence, JOUNG Yumi
I am a Horse, IM Chaerin
Metamodernity, Erick OH
My cute Teddy, KIM Dami
Overlapping Universe, OK Seyoung
Paper Kid, CHEONG Jaehee
Shape of the Wind, LEE Sunggang

TV & Commissioned Competition

A Town Called Panic: The Summer Holidays, Vincent PATAR, Stéphane AUBIER
DARKEN, Hanabushi
Deiji Meets Girl, TAZAWA Ushio
Funny Birds, Charlie BELIN
Love is over, KHIL Seon-a
Lunar Love & Ever, Gabriel Gabriel GARBLE
Robo99, KIM Sungcheol
The Smile - Thin Thing, Cristóbal LEÓN, Joaquín COCIÑA
The festival's selection was made by Jang Nari (director of My Father's Room, Salvia at Nine), Rhee Souewon (critic, FIPRESCI), Lee Eunhwa (programmer) and BIAF program director, Eugene Kim.
BIAF2022 will be held onsite from October 21-25 in Bucheon, South Korea, just outside Seoul.
(central image: A Girl Meets a Boy and a Robot, Shinichiro Watanabe)
SIGN UP: Want to read more free articles like this? Sign up for Our Newsletter
Read More About: