Festivals
Stuttgart Fest 2016: Call for entries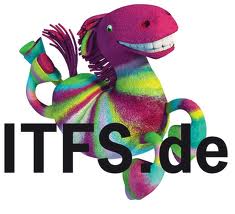 The festival takes into its scope the spectrum of current productions in the animated film sector, including the intersections between games, architecture, art, design and comedy.
With GameZone, the ITFS takes an especially close look at transmedia and the convergence of animation and computer games.
Animated films produced after October 1, 2013 can be submitted for the following competition categories:
International Competition (Short film competition)
Young Animation (Student film competition)
Tricks for Kids – shorts and series (Competition for short films and TV series for children)
Cartoons for Teens (Competition for animated short films and series, animes and machinimas for youths
AniMovie (Feature-length film competition)
Call for submission will be made in the end of October separately for   Animated Com Award – Award for advertising, technology and communication in the area of commissioned animation work
Further information: http://www.itfs.de/en/ and http://www.itfs.de/en/festival/competitions/ Submission deadline: December 1, 2015
 In 2015, more than 80,000 visitors came to Stuttgart and watched more than 1,000 films.
Denmark will be the guest country for the 2016 ITFS, with workshops, animation directors, studios and Universtiy departments from the country of Hans Christian Andersen.
Read More About: