Awards & Prizes
Triptych 1: Katerina Athanassopolou designs the MSU facade, Zagreb
The 23rd World Festival of Animated Film Animafest Zagreb 2013, in association with the Museum of Contemporary Art Zagreb, selected the works to be  displayed on MSU's media facade during the festival (29 May - 9 June)
The Museum of Contemporary Art and World Festival of Animated Film Animafest Zagreb through this collaboration want to give a chance to authors – both media artists using animation and animators who want to expand their scope of activity outside the film theatres – to present their works to broader public on MSU's media facade.
 52 works from 16 countries submitted their applications to the call for entries, and 16 works were selected. 
 Katerina Athanassopoulou made Triptych 1 for the three separate screens of the museum facade.  She  chose to turn the three screens into corridors with elements travelling through, building up and dissolving into space dust.
As the video captured in situ had some artifacts, this version has been enhanced so that the animation can be seen more clearly.
Katerina Athanassopoulou is an animator based in London. She studied Fine Art in Greece, and completed an Animation MA at the Royal College of Art.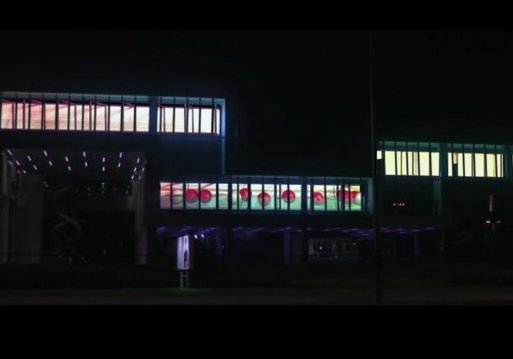 Read More About: