Awards & Prizes
The First (And Only) European Animation Feature to Win An Oscar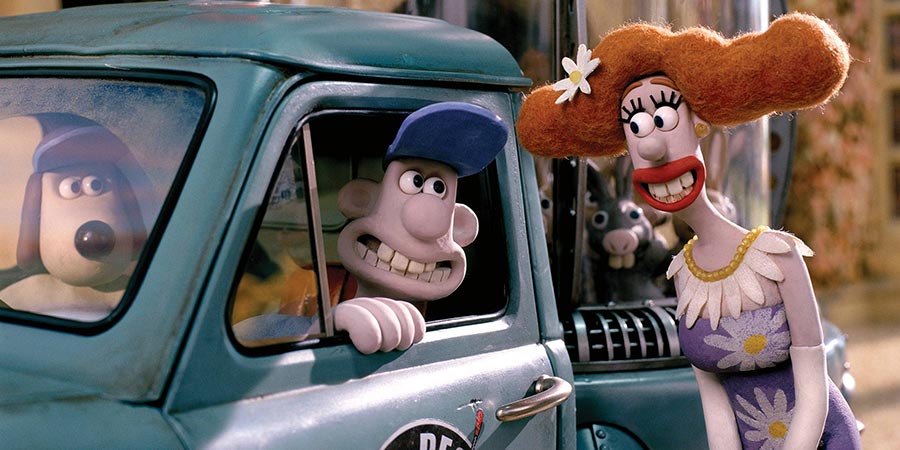 It's already been 21 years of awarding the Best Animated Feature award at the Academy of Motion Pictures Arts and Sciences. The very first award in the category was given to DreamWorks' 'Shrek' (2001), followed by the win of Hayao Miyazaki's 'Spirited Away' (2002).  
After 21 years and 91 animation nominees overall, our statistics point out 18 nominated animation features coming from Europe (at least in part).

They are (in chronological order)
The Triplets of Belleville (2003, Sylvain Chomet, France/Belgium/Canada/UK)
Wallace & Gromit: The Curse of the Were-Rabbit (2005, Nick Park & Steve Box, UK/US). [Disclaimer: Yes, we do count UK as a European country, still participating in the Council of Europe)
Persepolis (2007, Marjane Satrapi & Vincent Paronnaud, France/Iran)
The Secret of Kells (2009, Tom Moore, Ireland/France/Belgium)
The Illusionist (2010, Sylvain Chomet, France/UK)
A Cat in Paris (2011, Alain Gagnol & Jean-Loup Felicioli, France/Netherlands/Switzerland/Belgium)
Chico and Rita (2011, Fernando Trueba & Javier Mariscal, Spain/UK/Canada/France)
Ernest & Celestine (2013, Benjamin Renner & Didier Brunner, Belgium/France/Luxembourg)
Song of the Sea (2014, Tomm Moore, Ireland/Denmark/Belgium/France/Luxembourg)
Shaun the Sheep (2015, Mark Burton, Richard Starzak, UK)
My Life As A Zucchini (2016, Claude Barras, Switzerland/France/Portugal)
The Red Turtle (2016, MIchael Dudok de Wit, France/Japan)
The Breadwinner (2017, Nora Twomey, Ireland/Canada/Luxembourg)
Loving Vincent (2017, Dorota Kobiela, Hugh Welchman, Poland/UK)
I Lost My Body (2019, Jérémy Clapin, France)
Klaus (2019, Sergio Pablos, Spain)
Wolfwalkers (2020, Tomm Moore, Ross Stewart,  Ireland/Luxembourg/France)
Flee (2021, Jonas Poher Rasmussen, Denmark/France/Norway/Sweden)
Other indie, non-European animation features nominated include Alê Abreu's 'Boy and the World (2015, Brazil); we left Ghibli films out for obvious reasons (a separate Japanese industry with its own ties to the West).
Out of the 18 indie European animation features, the only winner (so far) has been Aardman's 'Wallace & Gromit: The Curse of the Were-Rabbit '; of course, Aardman had already won Academy Awards in the past, with 'Creature Comforts' (1991), 'The Wrong Trousers' (1994), and 'A Close Shave' (1996), all in the Best Animated Short Film category.

The 2005 feature-length film was itself a co-production of Aardman and DreamWorks Animation.
As marvelous as the stop-motion delight of Wallace & Gromit is, there's still a strong argument to be made that the film gained Oscar leverage because of its DreamWorks association (which was understandably noted and thanked during the award ceremony).
Even the Aardman stop-motion powerhouse was not enough all by itself to win for later offerings, such as its 'Shaun the Sheep' feature film; the stop-motion film lost the Academy Award to Pixar's 'Inside Out'.
But what about the other European animation features nominated? Is really Disney's Oscar-awarded 'Zootopia' a better film than 'My Life As A Zucchini' or the most popular one? Is 'Lost My Body' a really inferior project to the 4th installment of 'Toy Story' -or perhaps a more daring one?
The sole win of Aardman's 'Wallace & Gromit' (which can be itself viewed as a clever, family-audience parody), proves the much-repeated claim that adult subjects have no future in this category as potential winners. Of course, this is no news under the sun; even the constant expansion of the Academy membership and electorate (see here and here) won't safeguard a more diverse, representative body; the new Academy of Motion Pictures Arts and Sciences members come predominantly from the big US studios -with a few international members on the mix.
Will this year's 'Flee' by Jonas Poher Rasmussen break this tradition, and become the second indie animation feature to win an Academy Award? Its prospects look promising (3 nominations in both the Documentary and International Feature categories, apart from the Best Animated Feature category), but there's also the worry of ballot split between the three different slots.
The Annie Awards have in recent years embraced a new category for Best Independent Animation Feature ('Flee' won this year). It won't seem likely that the Academy Awards will follow on that direction; but at least they should make definite steps towards a better visibility for the indie and European animation sector.
Having a look at the Short and Feature Animation branch governors, we notice that its animation representatives are exclusively associated with US studio animation productions. Could this change for a starter? And let us talk later about the voting conditions or new categories.
There seems to be ample space for the Academy and its Short and Feature Animation branch to launch an initiative and campaign towards acknowledging more adult-themed animation content -already to be found in the animation nominee slots, but never awarded when it comes to the magic time of 'The Oscar goes to'. The #OscarsSoWhite campaign was instrumental in changing the landscape of the award selections. Such a movement is long overdue for indie animation and European animation. ASIFA, the international association for animation per excellence, is very silent about this issue throughout the years. Is this not an issue that falls into its mandates -at least, to comment upon, if not suggest possible courses of action?
The situation in the Best Animated Short category this year seems reversed; a lot of able and distinctive indie animation shorts compete for the prize; yet this category itself seems dependent on the big US studios' offerings and their availability each year. The moment Pixar/Disney undertake to make an 'indie' animation short, this short will get the biggest publicity possible, and a nomination slot -sometimes winning the Oscar itself, like the forgettable 'Bao' (2019) or the too-bad-to-be-forgotten 'Piper' (2016, the film that won over Theodor Ushev's 'Blind Vaysha').
These are questions that need more discussion that a single and sketchy article than here presented. But it's good start talking to each other. 
-Vassilis Kroustallis
SIGN UP: Want to read more free articles like this? Sign up for Our Newsletter
Read More About: