'Bestia', "Flee' Get Annie Awards 2022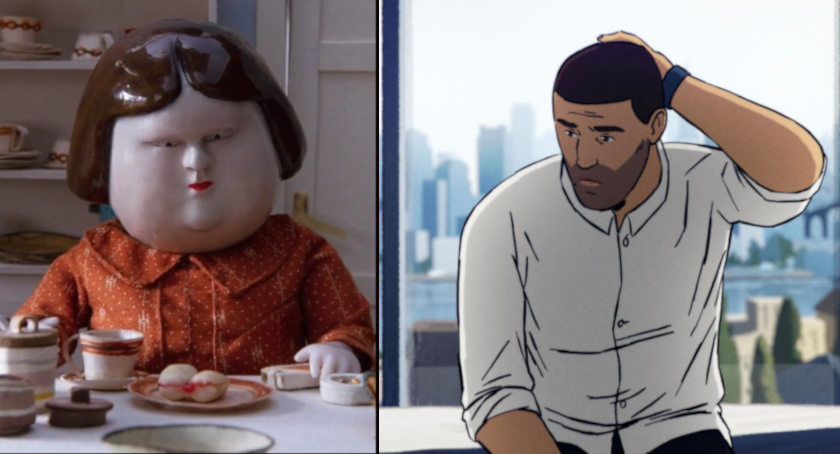 The three-times Osar-nominated 'Flee' by Jonas Poher Rasmussen was the winner in the Independent Animation Feature category of the 49th Annie Awards, honoring the excellence in animation (and the only US animation award scheme which have a slot for Independent Features).
'Flee' (NEON, Final Cut For Real, Sun Creature, Vivement Lundi !, MostFilm, Mer Film, VICE, Left HandFilms, Participant) is the story of min Nawabi, who, on the verge of marrying his husband, shares his story for the first time about his hidden past fleeing his home country of Afghanistan to Denmark as a refugee.
The Chilean director Hugo Covarrubias won the Best Animated Short Subject with the politically charged (and cold-looking) stop-motion 'Bestia' (Trebol 3 Producciones, MALEZA Estudio).
This was an exquisite nominees' placement category. 'Easter Eggs' by Nicolas Keppens, 'Maalbeek' by Ismaël Joffroy Chandoutis, the horror 2D animation 'Night Bus' by Joe Hsieh, and the Slovenian cut-out animation 'Steakhouse' by Špela Čadež were also nominated.
Best Student FIlm won the NFTS film 'Night of the Living Dread' by Ida Melum
When a power cut ruins Ruby's bedtime routine, she finds herself haunted by some unwanted guests. The only way for Ruby to get a peaceful night of sleep is to confront her visitors.
The 49th Annie Awards were conquered by 'The Mitchells vs The Machines'. The Sony Animation feature received eight Annies including Best Feature, Best FX (Christopher Logan, Man-Louk Chin, Devdatta Nerurkar, Pav Grochola, Filippo Maccari), Character Design (Lindsey Olivares), Direction (Mike Rianda, Jeff Rowe), Production Design (Lindsey Olivares, Toby Wilson, Dave Bleich), Voice Acting (Abbi Jacobson as the voice of Katie Mitchell), Writing (Mike Rianda, Jeff Rowe) and Editorial (Greg Levitan, Collin Wightman, T.J.Young, Tony Ferdinand, Bret Allen).
The Winsor McCay Award for career contributions to the art of animation were presented to three recipients – Ruben Aquino, legendary Disney animator; Lillian Schwartz, computer animation pioneer; and Toshio Suzuki, prolific Studio Ghibli producer. The June Foray Award for significant and benevolent or charitable impact on the art and industry of animation will be awarded to Renzo & Sayoko Kinoshita, influential animation filmmakers and founders of the Hiroshima International Animation Festival.
The Ub Iwerks Award for technical advancement that has made a significant impact on the art and industry of animation was presented to Python Foundation, promoting, protecting and advancing the open-source Python programming language, and facilitating the growth of the diverse Python community.
The Special Achievement Award recognizing the unique and significant impact on the art and industry of animation was presented to Glen Vilppu, artist and author internationally known for teaching and training animation professionals. The Certificate of Merit for service to the art and industry was presented to Evan Vernon.
The 49th Annie Awards were given (virtually) 12 March 2022.
Read More About: