News
Kobe Bryant Removed from Animation is Film Festival Jury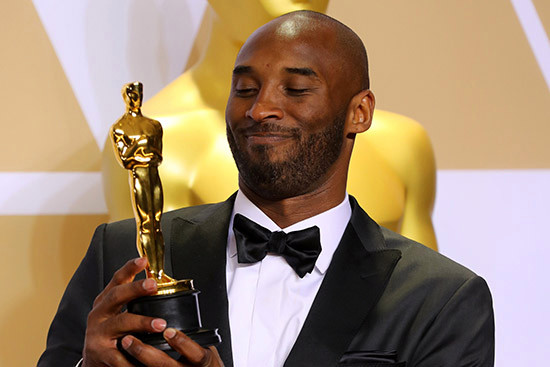 The second edition of L.A. based Animation is Film Festival has some fine line-up of independent features, but a grassroots campaign has questioned Kobe Bryant's jury position.
Jointly organized by US distributor GKIDS, Annecy Festival and Variety,  the new Animation is Film festival wants to launch  a world class animation festival in the US, and embraces the highest aspirations of animation as a cinematic art form on par with live action, and will be vocal advocate for filmmakers who push the boundaries of their work to the fullest range of expression that the medium is capable of.

Its line-up in animation features (shorts are not part of the festival programme) is really impressive, with premieres of This Magnificent Cake! (Emma De Swaef and Marc James Roels), Buñuel in the labyrinth of turtles (Salvador Simó), and the Annecy-awarded Funan by Denis Do. All these premieres inevitably come with an eye for better representation and visibility of independent, non-US animation to Academy Award voters (second edition: 19-21 October 2018, Los Angeles).
But this year, the placement of Oscar-winning athlete Kobe Bryant  (for last year's animation short Dear Basketball, along with Glen Keane) as a festival jury member has been put into spotlight. by the Women And Allies initiative.
The initiative focuses on the well-publicized 2003 sexual assault case against a 19-year-old girl in Eagle County, Colorado. Even though the case was dropped by prosecutors (the accuser did not testify in court), later Kobe Bryant recognized that the 'intercourse was not consensual'; he subsequently settled a civil suit with the accuser for an undisclosed amount of compensation. (Read The Hollywood Reporter coverage).
For the Women and Allies initiative, Kobe Bryant at the jury of Animation is Film Festival constitutes a direct affront to supporting women filmmakers. Here's the whole text of the petition:
We, women and allies of the animation community demand that accused rapist and sexual predator Kobe Bryant be removed from the Jury of Animation is Film Festival. In light of the #MeToo movement, there has been little to no recourse for Kobe Bryant's actions of sexual assault. We demand that GKIDS, Variety, & Annecy revoke their complicity in enabling a sexual predator to continue a life without any accountability both as an individual and a celebrity. On its website "Animation Is Film" specifically states one of their primary purposes is to champion and support women filmmakers. It's time to turn these words into action.

This is an urgent time to say NO to toxic and violent behavior against women. For this reason, we ask that GKIDS, Variety & Annecy take a stand in support of women. Keeping Kobe Bryant on the jury sets a precedent of lenience for sexual criminals and further undermines the visibility and respect that victims of harassment and assault deserve.
While no official statement was issued from the festival organizers, Kobe Bryant was removed from the festival jury, possibly as a result of the campaign.
SIGN UP: Want to read more free articles like this? Sign up for Our Newsletter
Read More About: