Feature Animation
4 New Animation Features for MIYU Productions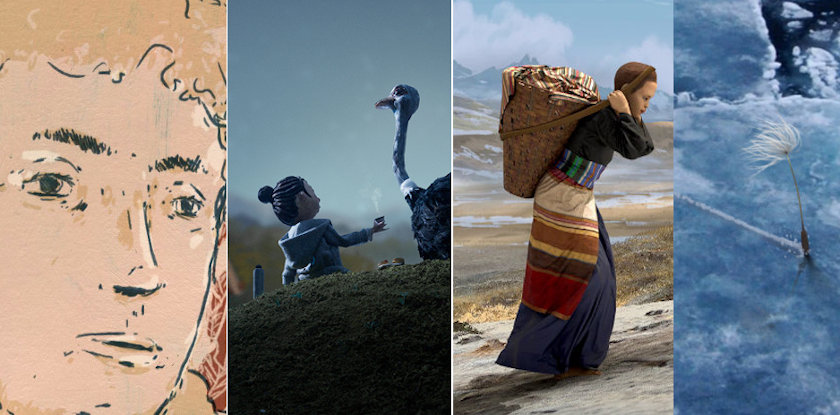 Following the 2019 production start of Pierre Földes' Blind Willow, Sleeping Woman (in delegated coproduction with Cinema Defacto), and the opening of its new Parisian studio with 90 animation workstations, Miyu Productions strengthens its portfolio of feature films in development by committing to 4 new feature film projects, including two for adult audiences, which will join Chicken for Linda! by Chiara Malta and Sébastien Laudenbach (in delegated coproduction with Dolce Vita Films), currently being funded.
The Oscar-nominated duo of Max Porter and Ru Kuwahata (Negative Space) prepare their first (stop-motion) feature with Porcelain Birds; Simon Rouby's Adama is back with Pangea drama. Momoko Seto (Planet ∑) embarks on 3D/live-action Planets, and Ville Neuve director Felix Dufour Laperrière moves on to another fantasy drama of characters, Death Does Not Exist.
Here's more info:
PANGEA, by Simon Rouby (90')
Audience: Family | Technique: 3D Budget: tbd
Delegated production: Miyu Productions
In the aftermath of an earthquake that threatens her village, Chesa, 14, goes to seek help from her grandmother who lives isolated in the mountains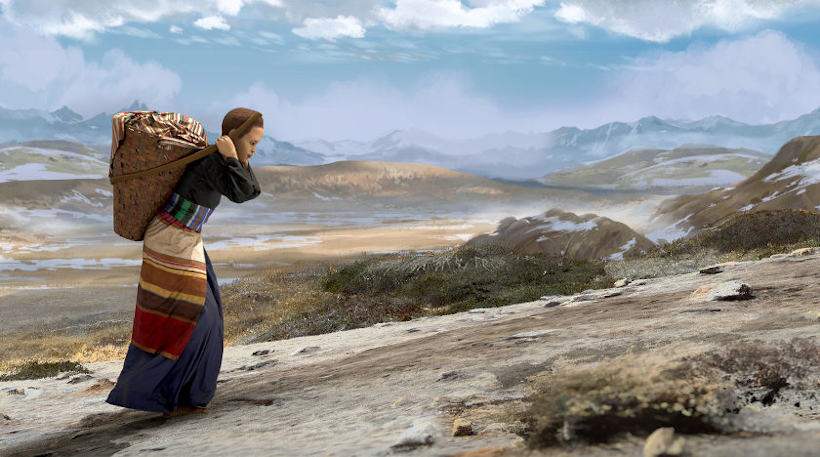 A visual artist and filmmaker, Simon Rouby started off with a spray paint can in hand before studying animation cinema at Gobelins, then plastic arts at the California Institute of the Arts. In 2015 he released his first feature film, Adama (Naia Productions), nominated for a César and the European Film Awards. In residency at the Villa Médicis in 2016-2017, he began working on Pangea, which he continued to write in 2018 on the Kerguelen Islands as laureate of Atelier des Ailleurs.
PORCELAIN BIRDS, by Ru Kuwahata and Max Porter (90')
Audience: Teenagers & Adults | Technique: Stop Motion
Budget: 5,8 M€ | Delegated Production: Miyu Productions
In 1998, Kayo, a Japanese foreign exchange student, comes to California as part of a new international program funded by an American billionaire, Henry Hughes. While Kayo spends most of her days struggling to assimilate into the new culture, her nights are spent secretly exploring Hughes' magical ranch nearby with a Japanese-speaking ostrich that lives there. With the gentle guidance of Ostrich-san, Kayo slowly opens up and becomes close friends with two of her classmates at the school: Geo, a politically active girl who doesn't fit in and, Jessica, a highly sexual Korean-American girl who's always looking for the next big thrill. When disturbing allegations against Henry Hughes come to light, Kayo's innocence is tested as she tries to find her place in an unfamiliar social structure and discovers the dark side of the American dream.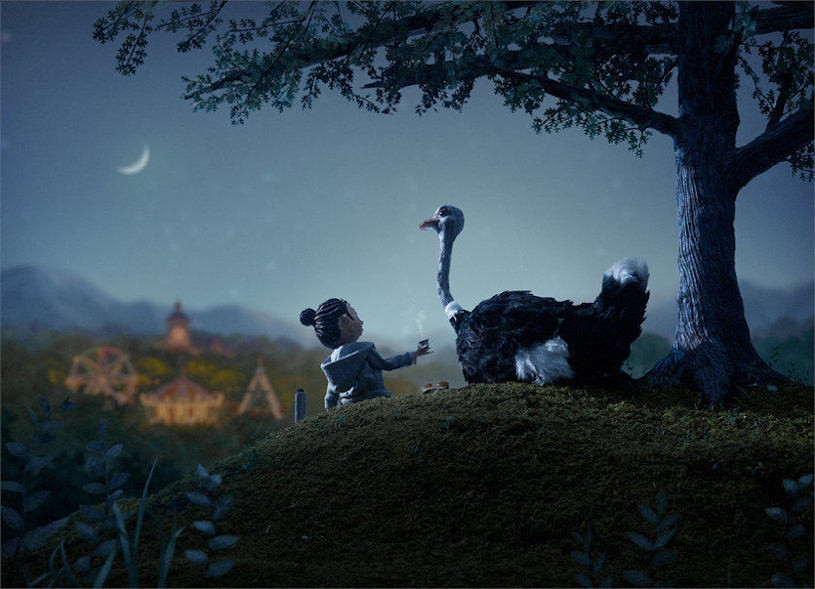 Max Porter (USA) and Ru Kuwahata (Japan) have directed numerous animated films. Comfortable with multi- media projects, they are particularly interested in combining digital and craft techniques, 3D, drawing, stop- motion and photography. Since 2008, Max and Ru have been working under the common pseudonym of «Tiny Invention». They have directed and produced television commercials, music videos, public service videos and
independent films. Their latest short film, Negative Space, nominated for the 2018 Oscars, was selected in 320 festivals around the world and has received 128 awards.
PLANETS, by Momoko Seto (75') (working title)
Audience: Family | Technique: 3D and live action | Budget: 4 M€
Delegated production: Ecce Films and Miyu Productions
Four dandelion achenes are the only survivors of a series of nuclear explosions that are destroying the Earth. They embark on a long journey in search of a suitable soil for the survival of their species. Along the way, they encounter many pitfalls and happy encounters.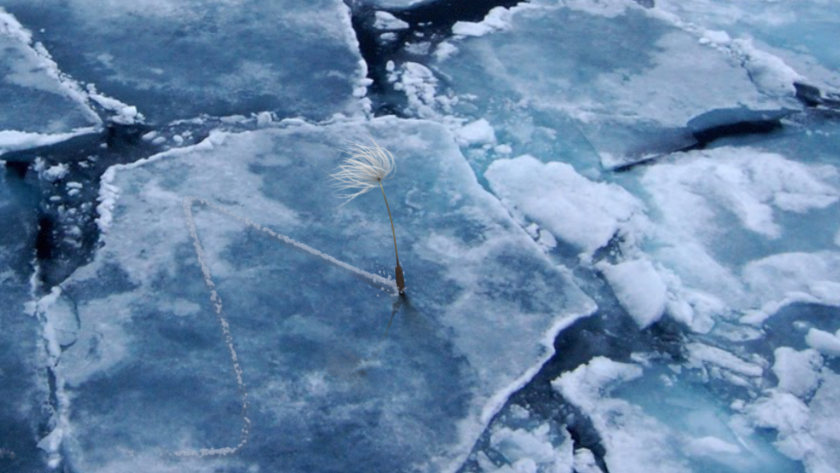 Born in Japan in 1980, Momoko Seto, is an artist and filmmaker. She studied art in France, the United States and then at Le Fresnoy, Studio National. Her films have received several international prizes, notably at the Berlinale (Audi Prize in 2015 for PLANET ∑, awarded to works «with a strong artistic character»). Momoko Seto has been working for several years on a series of films around fantastic planets made from shots of microorganisms, plants, molds, fungi or crystals. In addition, she has also carried out various artistic experiments (in virtual reality, holograms, animation, monumental video mapping) as well as scientific films for the CNRS.
DEATH DOESN'T EXIST by Felix Dufour Laperrière (80')
Audience: Adults | Technique: 2D
Budget: 3 M€ | Delegated production: Embuscade Films (Canada), Doghouse Films (Luxembourg), Miyu Productions (France)
After a failed armed attack during which she abandons her companions, Hélène flees into the forest and meets Catherine, a mysterious, carnivorous and seductive animal. This doppelganger takes her to a fantastic valley, where metamorphosis, poisonous powers and great upheavals soon upset the order of things. Hélène will have to revisit her choices as well as the moral, political and human dilemmas that circumscribe them.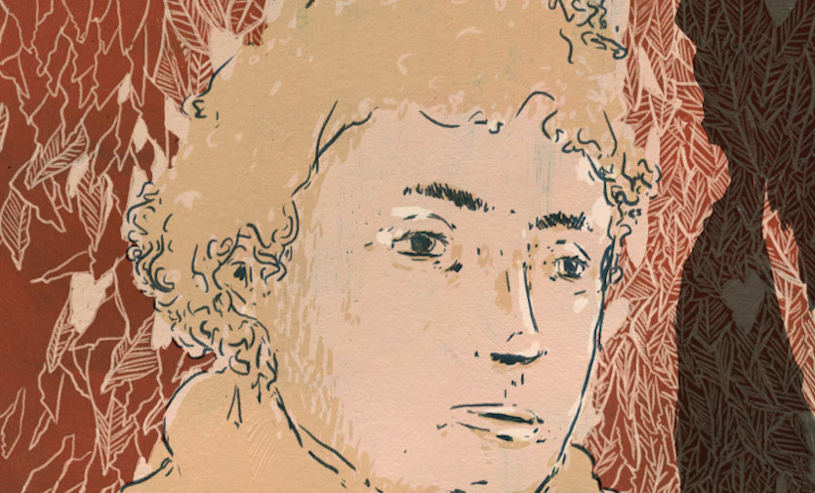 Félix Dufour-Laperrière has studied visual arts with a major in animated film at Concordia University. His artistic career began with formal experiments mixing film with visual arts. His first short films has been widely shown in international festivals. In his various films, he develops a humanist vision, which, in both animation and film, often confronts politics and poetry. He also pays a great deal of attention to language throughout his work. After ten years of cinematographic creations, Félix Dufour-Laperrière released Ville Neuve (2018), his first animated feature film. The film was presented in numerous festivals including Venice and Annecy. Scheduled for 2020, Félix Dufour-Laperrière's next film, the animated documentary Archipel, will use the imaginary islands of the St. Lawrence River as a backdrop for a new exploration of identity and territory.
SIGN UP: Want to read more free articles like this? Sign up for Our Newsletter