Reviews
Captain Morten and the Spider Queen Review: A Sea Journey Back Home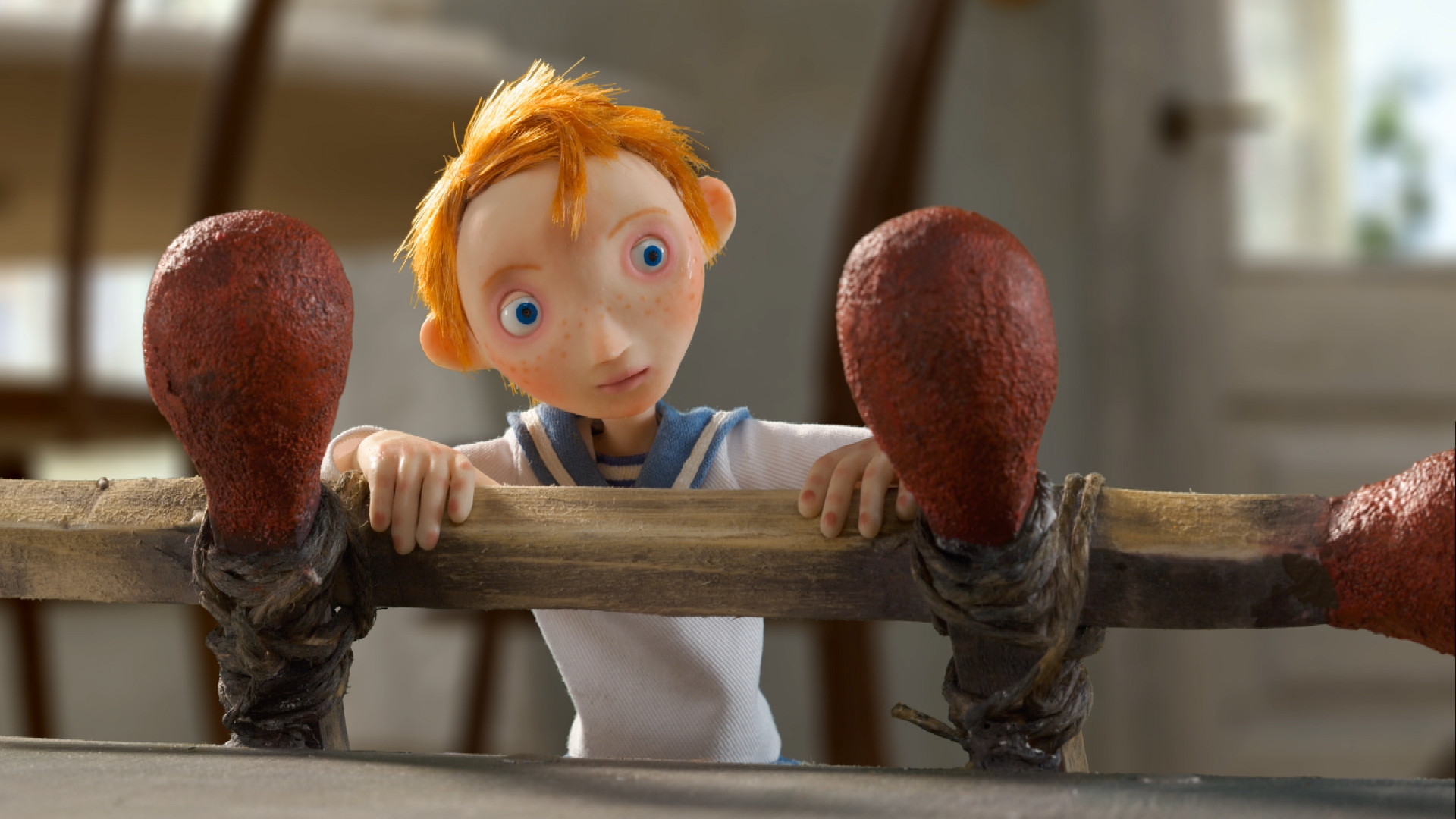 They don't make films like this anymore -at least, in the US studio pipeline. 6 years in the making, the Estonian/Irish/ Belgian/UK Captain Morten and the Spider Queen (a previous, more imaginative title Captain Morten and the Ship of Fools was  scrapped for supposedly better marketing options)is the brainchild of  Estonian Kaspar Jancis (Marathon, Crocodile, Villa Antropoff). It is an adaptation of his own book and theater play,  which details the adventures of an 8-year-old boy, who dreams of becoming a sea captain like his father.
Estonia's Nukufilm Studios  has produced marvel of stop-motion animation throughout its 60 years of existence; here it shares co-producer credits with Ireland's Galway-based  Telegael Studios (responsible for most of the animation, puppet construction and post-production), Belgium's Grid VFX (Belgium), and UK Calon fill in the partners of this 80-minute, nostalgia-tinted film.
In a small seaside resort, where motorcycles and outdoor spectacles by the jack-of-all-trades Cucaracha (a Fellinesque presence underused in the film), the 10-year-old red-headed and befreckled Morten (Cian O'Dowd) dreams of being a captain in his own ship, and becoming the father he almost never had. His father (Brendan Gleeson) ,an absent figure, is heavily in debt for his Salamander ship to Aunt Anna (Pauline McLynn), a figure to be revealed to have more Evil Queen qualities than she initially possesses. Aunt Anna frequently locks Morten up in his room (the only place to dream of freely), whereas his friend Eliza (Susie Power) is the person he can get most attached to -with a nod to a first love affair.

Less an urban critique of materialist culture (as the recent Oddsockeaters is), Morten is more of an attempt to recreate (in wondrous light composition by DoP Ragnar Neljandi) a case for believing in the freedom to pursue your own dream. The film swiftly moves to magical territory via Lewis Carroll; Morten shrinks to face a world of  familiar but now dangerous objects. But here Frank Baum and his own journeys to a different but still somehow familiar world reigns deep. Indeed, the Wizard of Oz analogy is more pertinent here than the magical world of Alice - for all its mild eccentricities, Captain Morten and the Spider Queen really wants to reassure the viewers that there's no place like home.
And visually, it makes for its case. Even the puppet make-up (Margrethe Danielsen, Anu-Laura Tuttelberg are here responsible) works for a gentle, distinctive view of the insect characters to be. Sets by Riho Unt can alternatively be too cosy and too frightening, and it's always noteworthy to see how the metal hand of Aunt Anna shines (a sad testament to her own unfulfilled dreams).
For all the talents involved, Captain Morten and the Spider Queen still looks more of a curiously timid effort both in terms of empathy and the bizarre element.  Morten has a single wish, and one wish only; regardless of his ingenuity, remains an underdeveloped character and difficult to connect to. His friend (and butterfly) Eliza, as a fat girl who needs to take ballet lessons (and becomes immobilized in the fantasy part of the film), has a more dramatic story arc than all the characters altogether -and here Morten loses an opportunity at gender critique. Some of the brilliant gags (the doughnut scenes are the standouts) are interspersed with less interesting and repetitive adventure efforts at home sea. Art in Morten is only represented as an elitist effort (ballet for disappointed grown-ups) in an environment where practical craft (building your own shop) finally brings you gold.
Captain Morten and the Spider Queen is a film that brings part of the old-school magic associated with puppet animation in a world not already populated with smartphones and social media, and where people can still debate the wording of 'butterfly' without looking up Google.  It is a warm, handicraft journey of imagination build-up. It sometimes sacrifices much of its inner power to make things palatable for kids' worried parents (who are afraid more of spiders than their kids do), but -as always- the important thing is to get somewhere over the rainbow.
Vassilis Kroustallis
Captain Morten and the Spider Queen had its world premiere at the 2018 Animafest Zagreb festival (in competition); its next screening is the 2018 Annecy International Film Animation Festival.
SIGN UP: Want to read more free articles like this? Sign up for Our Newsletter