Reviews
I Lost My Body Review: Handy Concerns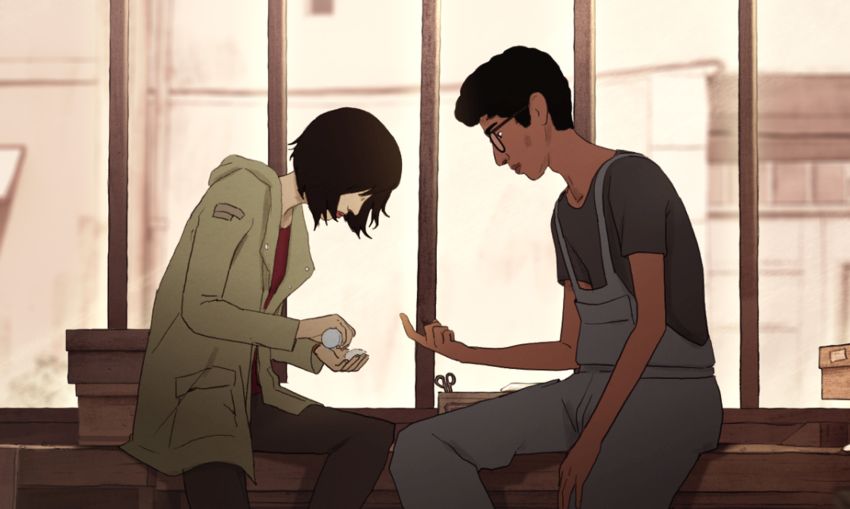 Sometimes you just need to deviate from a normal course of action to achieve an individual single work of art Jérémy Clapin could have made a fine name for himself in the independent animation circuit with just directing short films (with the multiply-acclaimed Skhizein being justly celebrated); he decided against that, in order to direct his first feature animation I Lost My Body (J' ai perdu mon corps, Xilam Animation producing). He also deviated from the standard 3D mode of animation, by bending the Blender tool to create his own, colored noir version of Paris during the end of last century.
His efforts were awarded at Cannes, where I Lost My Body became the first animated feature to take the top prize in the Critics' Week section.
Adapted from the French Happy Hand book by the Oscar-nominated Guillaume Laurant (for Amélie), and featuring a hand that immediately calls into mind the Addams Family franchise, I Lost My Body falls into a territory that is much removed from both the excitingly surreal and the darkly comic. It is in an essence an animated European film noir, with all its subdued color palette, and its all three characters (Nouafel, Gabrielle and the hand) looking for their own redemption
The bespectacled character Nouafel (a loan from Clapin's own Palmipedarium, here voiced by Hakim Faris) starts out as an energetic boy, curious of nature's ways and ready to record everything with his tape recorder (all in black-and-white flashbacks). The Morocco of the 80s seems to be a fun and laid-out place to be, until the first separation from Nouafel's parents seems inevitable. Nouafel is then sent to France to live with his uncle and his rawdy cousin Raouf (Bellamine Abdelmalek). Being a pizza delivery boy with all kinds of mishaps, he has his first encounter (again, sound only via Intercom) with the no-nonsense but still flirtatious Gabrielle (Victoire Du Bois). Nouafel is persistent but dreamy and hopelessly poetic. His astronaut/cosmonaut dreams seem to make him already lost in the drenched city of Paris at night.
But then again, Nouafel (like the character of Skhizein) is a person who loves calculations with tools and instruments, and he can easily find a job and built an own place when needed to. As his character says, if you make a working drawing, then lines will inevitably follow.
And then there's the mystery of the hand, which escapes from a Parisian lab; has its first painful experience by watching an eye get squashed, and now wants to reunite with its owner. In a travelogue worthy of Carol Reed's The Third Man in its choice of low and high-angle shots, and with a horror content thrown in for good measure, the whole existential journey suddenly acquires a really down-to-earth survival process.

The way I Lost My Body weaves these parallel stories becomes a marvel of storytelling and editing, tuned to the eerie but heart-warming electronic score by Dan Levy. It is a delight to experience this expressly articulated play between fate and inevitability in the menagerie of tropes Clapin and his creative team find to tell the same story in so many ways -and always mesmerizing to watch.
The film advertises the idea that you need get a good grip of yourself in the world around you regardless of the circumstances. More than an identity statement than a fate vs. chance treatise (these remarks can be misleading), it really highlights the facts of being separated from yourself. Don't expect a happy hand ending, even though the film gets its own closure. I Lost My Body has its head on the distant stars and the sky, but its heart and grip rests on the human soul (handy otherwise). Unpretentious in its (laborious) visual technique and solid in its ethereal concerns, I Lost My Body is one of the best animated feature films of the year.
Vassilis Kroustallis
SIGN UP: Want to read more free articles like this? Sign up for Our Newsletter
Read More About: