Reviews
'Marcel the Shell With Shoes On' Film Review: Trying to Be Part of A Whole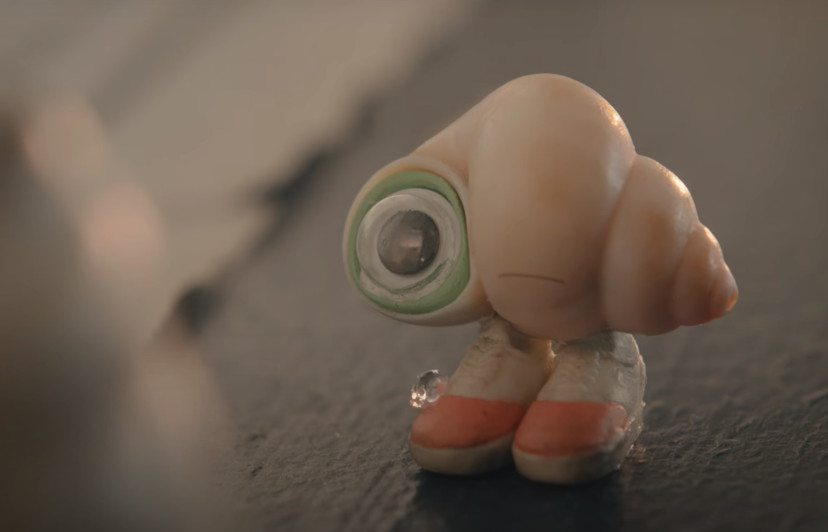 It is fun (and sometimes sad) to be friends with 'Marcel, the Shell with Shoes On'. The sweet (and sometimes poignant) hybrid of live-action and stop-motion animation by Dean Fleischer Camp is based on the very successful Internet sensation character Marcel (co-created with Jenny Slate, also the voice of Marcel). After a decade of shorts and a shorts collection, the new feature is a lovingly made mockumentary that aspires more to adults' hearts with a children's sensitivity rather than to big-budget animated effect scares.
The one-inch Marcel is found at the same place with a new Airbnb guest, David (Dean Fleischer Camp), who has recently separated from his girlfriend. David being a filmmaker decides to shoot Marcel and his granny Connie (a marvelous Isabella Rossellini) in their surroundings, and obviously perspective takes its central stage here. Shot in a 1:55:1 ratio, it aims to become very personal to Marcel's own tiny world and its struggle for survival. 
The narrative is also suited to that. Stated in a very solid three-act structure, it does familiarize us with Marcel's need for connection (we soon learn his family has been gone missing); we also get into the point where visibility gives its place to fame and the famous '60 Minutes' show (Marcel blatantly disapproves of the online indie docs just put on YouTube -but he will still accept the Internet fame as well).
Being agile, talkative, and sophisticated (Jenny Slate is a constant warm presence as the puppet's own voice), Marcel looks like Zucchini (another lonely character in recent stop-motion animation) was suddenly transferred into the big US world -and needs to either talk and connect or stay alone and fail. He obviously chooses the first, but his own narrative development is finely grounded in an act that involves choices (caring for his Nana or going wild in syndicated TV), simultaneously as his search for his own family intensifies.
Even though not original here, the mockumentary feel still gives a DIY feel to a film that marks its independent status from the start. The stop-motion sequences (animation supervisor: Kirsten Lepore) are relatively straightforward here, but still, get our interest in a character that can move with more speed than an ordinary animal with a shell - but less frenetic, nothing like a Road Runner cartoon. Call it the indie movement.
Soft lighting and ambient music make 'Marcel' a more poignant than happy-go-lucky experience; in a world of social media connections, two misfits (an artist and a one-inch character) seem to connect more with themselves than the live-action crowd that parades around their home as a trophy to be won.
'Marcel's third act is both rich (also in stop-motion animation) and expectable -and moves the film more to the children films' territory, somehow too easily. But it cannot be denied that the hybrid film is still an integrated experience; a story told many times before, but here given fresh wings and a shell to work upon. It works as an intimate filmmaking attempt to discover your own characters and mirror yourself in those; a delightful effort.
Vassilis Kroustallis
SIGN UP: Want to read more free articles like this? Sign up for Our Newsletter
Read More About: