Feature Animation
Strays of Yesterday by Chris Halls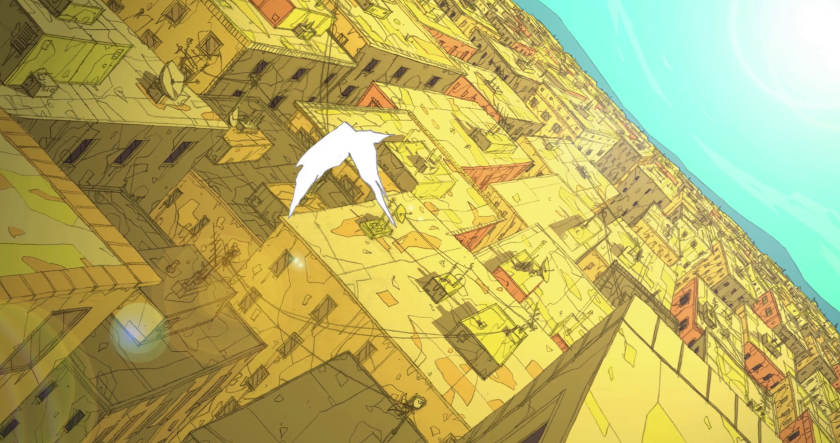 A 2D animation feature in the making from UK director Chris Halls (PaperTrail Pictures), about a lost relationship between brother and sister has revealed its trailer.
A brother and sister are forced to accept a new life after the death of their parents. The brother runs freely throughout the city causing havoc with his friend, whilst his sister earns a hard living working in a sewing factory and maintaining an income to keep their small flat.

Meanwhile, the manager of the same factory is pushed deeper and deeper into an endless remorse after attempting to replace his dead wife with her twin sister, paying a gang to murder the husband, which instead has killed them both. 

The story of the brother and sister merge with the factory manager, as they are pulled into his madness of trying to rewrite the past and preserving memories in glass. Only in his lowest moment can he even remember that they're his niece and nephew.  - Film Synopsis
Watch  Strays of Yesterday teaser trailer:
"This is a passion project of mine that I've been working on for over 13 years now, in-between my day job as a school Art Teacher and a variety of freelance jobs, including storyboarding for a music video for U2 and the development for a 2D game" Chris Halls tells Zippy Frames.
Having already worked at Sylvain Chomet's The Illusionist after graduating, Halls' subsequent job hunting was conductedin an environment where fully digital animation production took over traditional animation.
The idea for a feature animation came from the story first. "When I completed the storyboards and shot them as an animatic, the film was about 70 minutes long. Over the years, the story has changed and been amended in a few ways to strengthen it, but remains between 70-80 minutes in total.
Chomet's films (The Old Lady and the Pigeons, The Triplets of Belleville) fueled the pencil and paper style of Strays of Yesterday. Other influences include Japanese Animation (Studio 4C and Mind Game and Tekkon Kinkreet films). "The link between all of these examples is their strong stylisation of animated characters and backgrounds. I hope to achieve something like that with "Strays of Yesterday." My goal isn't to bring traditional animation back, or forward into the future or anything like that, just to make an interesting and memorable film that people will enjoy and perhaps think about a little after watching it."
Also in line with The Illusionist, the film (a lost relationship between a brother and sister) will have no dialogue at tall. "There are moments in the film where they would normally speak, but cannot, because of their character rather than lack of a script. I've tried to use this as a technique to build their relationship over the course of the film" Halls explains. "This also makes music and sound more important, which is an interest of mine as well. Films such as "Akira" and "Ghost in the Shell" have memorable soundtracks that stand alone from the film and are instantly recognizable. I'd like to aspire to something like that, or at least have that set as another goal to reach."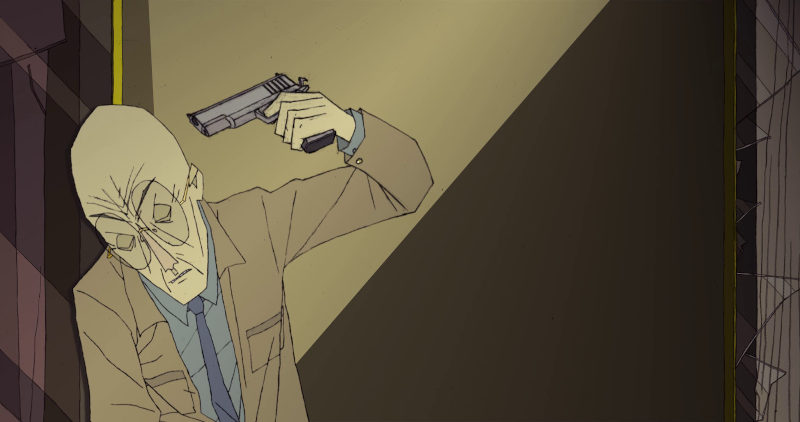 Currently, the project is in early development mode ("the trailer wad made during the coronavirus outbreak" Halls says), and will seek development funds via BFI National Lottery Funding -Halls being in talks with producers.
The script and treatment are almost finished by September 2020.  "My goal is to start a limited company called Paper Trail Pictures; if funded, I can employ there a small team to help with the film, specifically clean-up animation and digital colouring, so I'm not looking for any collaboration at the moment. Should another studio show interest, however, I would certainly take the time to consider their proposal."
Ironically, the COVID-19 outbreak made work on the film project easier and its production strategy better outlined. "At the end of the day, it is years of passion that I've intentionally kept in the background, but feel that my current circumstances have provided me not only the time to actually make the trailer, but also time to seek funding options and a producer to start to make this film a reality" Halls will explain. In all cases, a project that we need to hear more of it.
SIGN UP: Want to read more free articles like this? Sign up for Our Newsletter
Read More About: