Feature Animation
(Exclusive): The Other Shape Animation Feature by Diego Guzmán: Trailer
It has all the traces of David vs. Goliath in its narrative, and its origin story (an animation feature coming from Colombia) only confirms that . 'The Other Shape' (La otra format) by Diego Guzmán (production:  Smith & Smith in coproduction with  Hierroanimación, Estudio GIZ, RTVCPlay, Arcadia Sonora and Daniel Velazco) tells the story of a misfit in 2D animation.
Peter Press has been living with a press for 20 years and has completed his squaring process. But an incident forces him to remove his press and take on a different Shape. This will go up against his beliefs and endanger his entrance to paradise. He starts a journey where he discovers that the Other Shape is the last trace of his individuality.
Zippy Frames was one of the first publications to write on the project back during its development stage,  We now caught up with Diego Guzmán to reveal more of the film, ahead of its Annecy Festival premiere.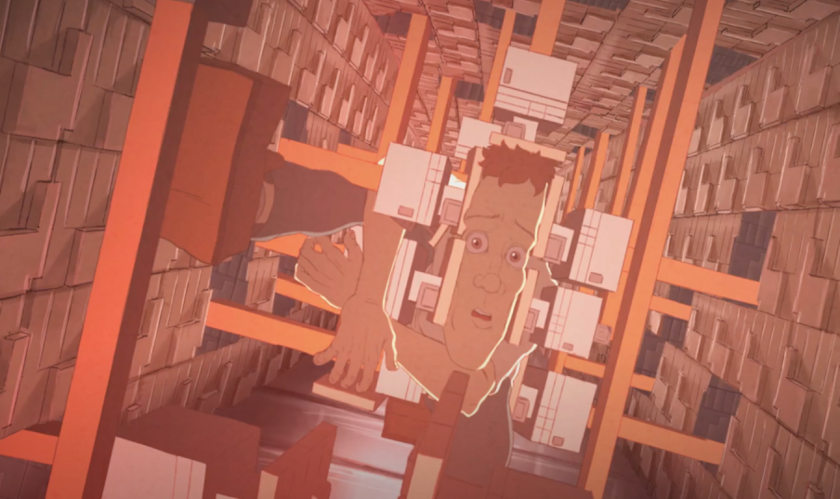 ZF: The notion of individuality is central in your film, using the concept of the square and ''The Other Shape''. We usually encounter these topics in short animation films. Without revealing key points in the plot, can you tell us how did you go and develop your narrative to suit the feature-length format?
DG: The film is about a change of thought, how you start to doubt something that you have believed all your life, we didn't want that change to happen quickly or immediately, because in real life these processes take time, that's why we thought of a feature film.
Additionally, we explore the concept of "individuality" vs "belonging" from different approaches, each of the characters provides a unique and particular point of view about what it means to fit into society, from the most misfit like Charles Lebox, to the one who had already adapted but loses her status like Squaregirl, and in the middle our protagonist Peter Press.

ZF: The film was in preparation for many years. Can you tell us how long was the period and what changed in between in the creative process? 
DG: It is a long story! The idea of 'The Other Shape' arose more than 10 years ago. At that time the first version of the script came out and some inaccurate brief sketches of the protagonist. The world of  ''The Other Shape'' was built very slowly in later years while other works were a priority. The film began to take shape in 2016, when we won the Colombian film fund award, from there we spent a full year in pre-production (2018) and we started production in 2019. It has been three and a half years to make it.

A lot of things have changed! The script has had several rewrites, then in the storyboard, everything changed again, and then in production, it was very common to find different solutions to the way some scenes were initially planned.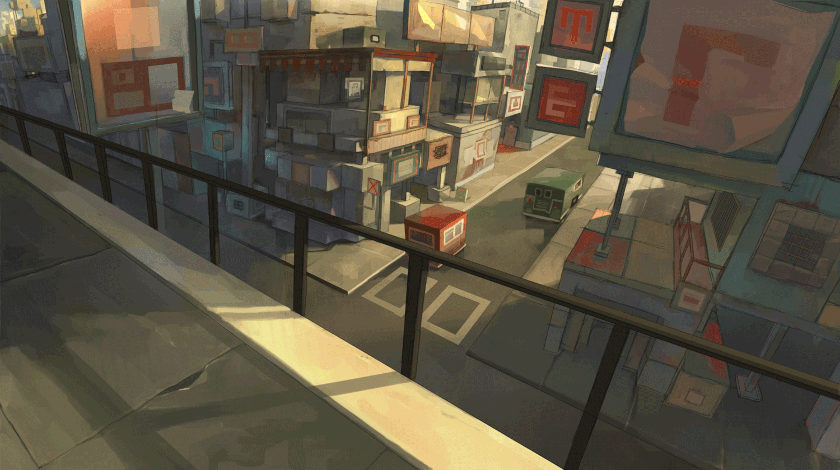 But the biggest change was in our way of working. At first, we were very inexperienced, everything was an apprenticeship. A lot of the material we made the first year we had to redo because we didn't get to the model. Today we work like a Swiss watch, each member of the group already knows what they have to do, and they know the characters perfectly. 
The digital composition was an arduous exploration; at first, the characters were not going to have a shadow line, but we found a way to add it. Also, we had no idea what the Scribble's character was going to look like until late in the production phase; luckily we achieved something that looks incredible.

ZF: Did you have to search a lot to find the film's specific aesthetic -in terms of character design, backgrounds, etc? Let us know about the animation technique as well.
DG: references for the film have always been the work of Sylvain Chomet, also the films of Satoshi Kon or Masaaki Yuasa. However, we knew that we could not adopt those styles and production methods in our environment, with such a limited budget, we had to create a Colombian way of doing animation.
For the characters we were interested in showing the dichotomy between the human and the mechanical, that's why we wanted the wrinkles and folds on the faces to be noticeable. We looked for all kinds of machines, from conventional industrial presses, through torture machines, to everyday objects like staplers, and for each object, we found we created a new character. There isn't a single extra in the movie who isn't transformed in some way, there isn't a single ordinary human.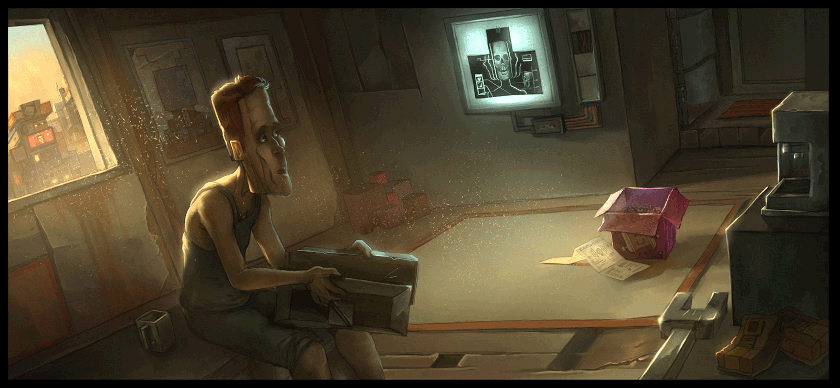 We also found that the practices of "flattening" the head or deforming the body are not new at all, many cultures have been doing it for thousands of years, so we also build on that.
That is why we chose traditional 2D animation, to play with maximum expressiveness; we wanted the faces and hands to move fluidly. We opted for an inexact, dirty line that shows that they are drawings made by humans and not by machines.
For the sets we wanted small and solitary internal spaces, as opposed to the exterior which is pompous and colorful, giving the impression of a brave new world. We study a lot of futuristic cities but also real-life cities because honestly, we are making cities more similar to the world in 'The Other Shape', Squareism is real!
Watch the trailer for 'The Other Shape'
The Other Shape' will have its world premiere at Annecy Festival, on 13-18 June 2022.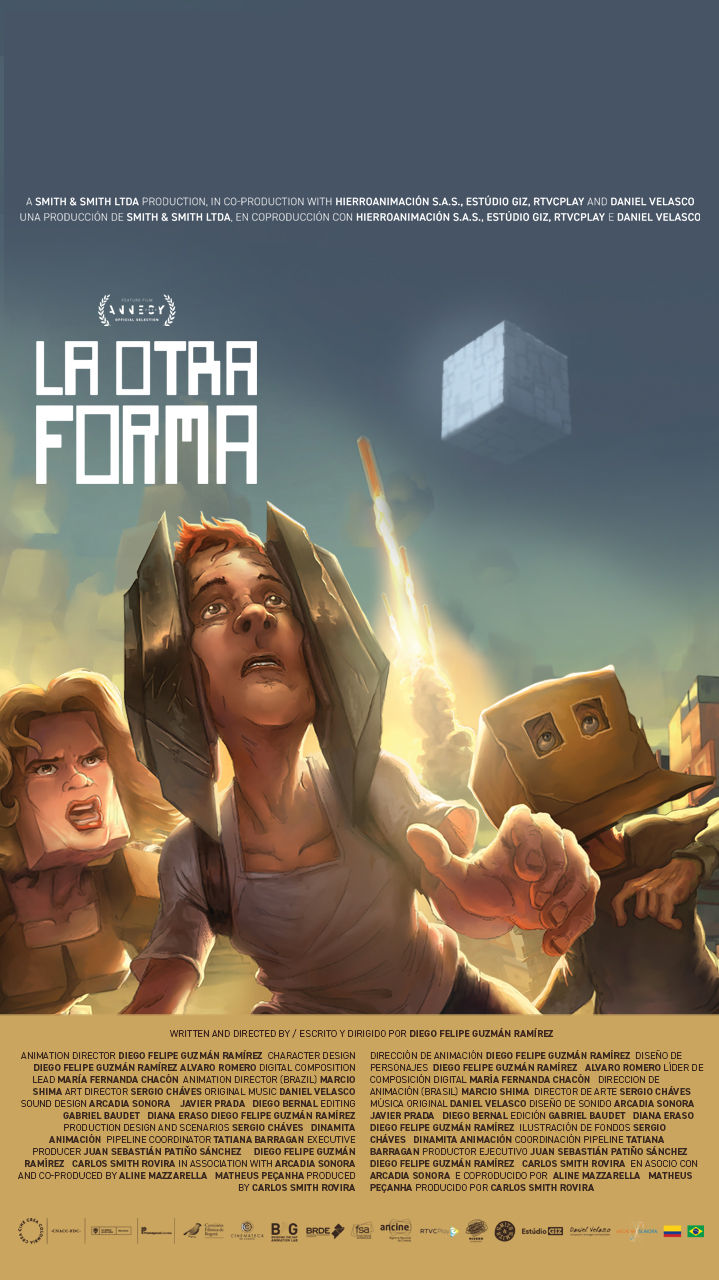 SIGN UP: Want to read more free articles like this? Sign up for Our Newsletter
Read More About: