Feature Animation
Summer Ghost by loundraw Gets GKIDS Distribution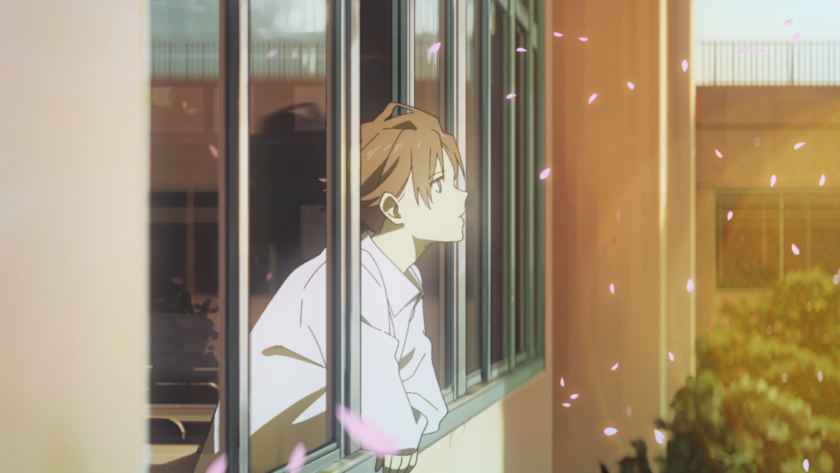 The debut "short feature" (45-minute film) from acclaimed Japanese illustrator loundraw has been acquired by GKIDS distributors.
Developed from a single illustration from loundraw, the film features original character designs from the artist, and is produced by Flat Stuio,  the all-new animation studio he established in 2019. Joining him on the project are novelist Hirotaka "Otsuichi" Adachi who wrote the screenplay, and internationally renowned pianist Akira Kosemura for the soundtrack.
A local urban legend claims that lighting fireworks at an abandoned airfield will call the "summer ghost," a spirit that can answer any question. Three troubled teenagers – Tomoya, Aoi, and Ryo – do not know each other yet, but each has their own reasons to show up one day. When a sparkler is lit, a ghost named Ayane appears, and she reveals she is only visible to those "who are about to touch their death." The three teens return home, but Tomoya soon begins visiting the airfield alone, as he becomes obsessed with the mystery surrounding Ayane and the true purpose of her visits.
Watch Summer Ghost Trailer:
Celebrated for his detailed spatial designs, use of transparent, airy colors and attention to depth of field, loundraw began his career as an illustrator when he was a teenager, finding early success on online platforms. He also created key visuals for various notable writers, including and illustration for the novel "I Want to Eat Your Pancreas," which was later adapted to a theatrical film.
Outside of his work in illustration, loundraw's debut original animation "Until Dreams Awaken" was released on YouTube in collaboration with the wildly popular Japanese rock band Bump of Chicken; he was concept designer for the recent anime adaptation of Josee, the Tiger and the Fish.
'Summer Ghost' opened in November 2021 in Japanese cinemas.  GKIDS will release the film theatrically in summer 2022  in its original Japanese language version, and an all-new English language dub. It will be paired in theaters with a documentary about the production of the film, and additional special content.
CREDITS
The Summer Ghost
Director: loundraw | Writer: Hirotaka Adachi (Pen name: "Otsuichi") | Character Design: loundraw | Music: Akira Kosemura | Country: Japan | Studio: FLAT STUDIO | Run time: 45 minutes
SIGN UP: Want to read more free articles like this? Sign up for Our Newsletter
Read More About: